Description
ABOUT
The integration of network computing and mobile systems offers new challenges with respect to the dependability of integrated applications. At the same time, new threat vectors have emerged that leverage and magnify traditional hacking methods, enabling large scale and intelligence-driven attacks against a variety of platforms, including mobile, cloud, Internet-of-Things (IoT), as well as conventional networks. The consequence of such a fast evolving environment is the pressing need for effective and efficient paradigms, approaches, and tools for building, maintaining, and managing secure and dependable systems.

The goal of the ISDDC 2017 conference is to provide a forum for researchers, students, scientists and engineers working in academia and industry to share their experiences, new ideas and research results in the above-mentioned areas.
---
PROGRAM
Thursday, October 26, 2017
8:45am - 9:45am Registration & breakfast
9:45am - 12:15pm Conference begins
12:15 - 1:15pm Lunch
1:15pm - 4:45pm Afternoon session
6:30pm - 8:30pm Banquet
Friday, October 27, 2017
8:15am - 9:00am Breakfast
9:00am - 12:00pm Morning session
12:00 - 1:00pm Lunch
1:15pm - 4:15pm Afternoon session
Saturday, October 28, 2017
8:15am - 9:00am Breakfast
9:00am - 12:00pm Morning session
12:00pm - 1:00pm Lunch
---


KEYNOTE SPEAKERS
Lloyd Jura
CISSP, Director of Information Security, Vivonet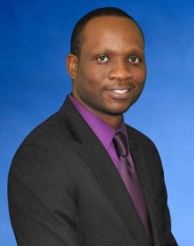 What are the current cyber-threats? Exploring the trends of yesteryear.
With the ever-increasing number of devices online, and increasingly sophisticated human attacks, have we reached the peak of cyber threats? With the perimeter almost vanished, could it be time to shift the battle inside? It is not a secret that even organizations with the deepest pockets cannot keep up with the speed of cyber attackers out there.


This session will highlight the following:
Internet Security Threats of 2016

The bad guys

Targeted attacks

Email attacks

IoT and the Cloud

Ransomware

Best Practices
Biography
Lloyd Jura is an Information Security Professional with over 20 years' experience in Information Technology, and 10+ years in enterprise information security. He earned his MBA from Keller Graduate School of Management of DeVry University where he specialized in information security. He holds several industry designations including the Certified Information Systems Security Professional (CISSP) and is formally a Payment Card Industry Qualified Security Assessor (PCI-QSA).
Lloyd is currently the Director of Information Security at Vivonet, a cloud-based hospitality POS solutions provider. Before joining Vivonet Lloyd was a Senior Managing Security Consultant with IBM; a Managing Security Consultant with TELUS Security Solutions and an Information Security Architect with Best Buy Canada.
---


Ian Patterson
CEO, Plurilock Security Solutions Inc.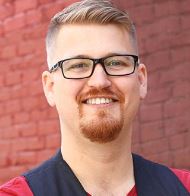 Disrupting the paradigm of authentication: Leveraging continuous authentication to replace out point-in-time solutions
Passwords are notoriously flawed. They can be broken through automated attacks, social engineering, phishing, and related attack vectors. As a result, in the last decade, much effort has been invested in reinforcing passwords, primarily through multifactor authentication solutions. Despite encouraging progress made in this front, we have witnessed an exponential increase in the number and sophistication of hacking incidents rooted in the circumvention of authentication methods. Now there is a push to replace passwords altogether. In this context, there is an urgent need for a paradigm shift. Continuous authentication provides a foundation for such paradigm shift.

This talk will present and discuss industry advances and perspectives in leveraging continuous authentication toward replacing point-in-time authentication solutions. The talk will discuss perception from real-world deployments and end-users, and will identify some challenges in research toward achieving the ultimate goal of a password-free world.
Biography
Ian Paterson is currently the CEO of Plurilock Security Inc., a leading provider of continuous authentication solutions using behavioral biometrics. Since taking the helm of the company, Ian has focused the growth strategy of the company, working actively in positioning it as a global cybersecurity firm.
In previous assignments, Ian served as a sales professional and executive, enjoying a phenomenal record of growth and success selling multi-million dollar deals in the big data analytics space. He displays strong leadership skills, with the ability to handle difficult situations. Ian is also a founder of Exapik. Exapik manages, mines and sells complex data sets.
---
Leo de Sousa
Director, Enterprise Technology, City of Vancouver; NYIT Vancouver Adjunct Faculty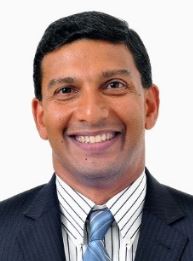 Building a cybersecurity practice to support smart cities.
Governments are on a journey to leverage information technology to improve citizen engagemen and service delivery and to manage ever increasing costs. This session provides practical approaches to building a cybersecurity practice to address the risks facing governments in the "Smart City" context.
Biography
Leo de Sousa has spent over 25 years in information technology management and education, starting in 1986 in health care, 1989 in forestry, 1992 in higher education and since 2015 in local government. He holds a Master of Science in Information Management from the School of Information Studies at Syracuse University. He is currently Director, Enterprise Technology at City of Vancouver, and an Adjunct Professor at the New York Institute of Technology. Prior to his current position, he was Director of Information Technology at the American University of Sharjah in the United Arab Emirates.
---