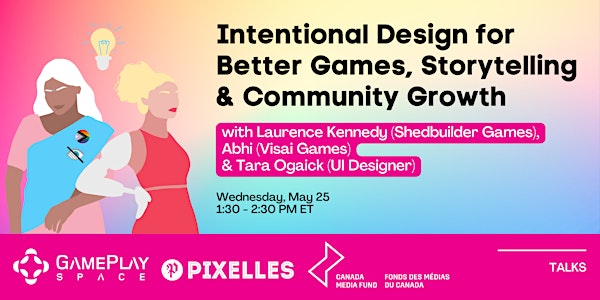 Intentional Design for Better Games, Storytelling & Community Growth
Learn how to create depth in your storytelling and grow your community!
About this event
GamePlay Space and Pixelles present: Intentional Design for Better Games, Storytelling & Community Growth. This event is sponsored by CMF who is proud to support a more inclusive industry.
Our three panelists will talk about how they have used inclusion in their game design.
Hear from:
Laurence Kennedy, Creative Director from Shedbuilder Games to learn about how they made their game fully blind accessible.
Abhi from Visai Games to find out about the design decisions that went into their game Venba.
Tara Ogaick (they/iel), UI Designer at Behaviour Interactive to learn about retroactive diverisy in character design and creation.
* Note to all attendees: This event will be recorded for internal purposes only.
Become a free or paying member to access future GamePlay Space events!
-------------------------------------------------------------------------------
** Cet atelier se donnera en anglais seulement **
GamePlay Space et Pixelles présentent: Conception intentionnelle pour de meilleurs jeux, récits et développement communautaire.. Cet événement est commandité par le FMC qui est fier de soutenir une industrie plus inclusive.
Nos trois panélistes parleront de la façon dont iels ont utilisé l'inclusion dans leur conception de jeux.
Venez écouter:
Anthony Kennedy de Shedbuilder Games pour savoir comment ils ont rendu leur jeu entièrement accessible aux personnes aveugles.
Abhi de Visai Games pour en savoir plus sur les décisions de conception prises dans leur jeu Venba.
Tara Ogaick (they/iel), UI Designer chez Behaviour Interactive pour en savoir plus sur la diversité rétroactive dans la conception et la création de personnages.
* Note à tous les participant·es : Cet événement sera enregistré pour un usage interne seulement.
Devenez membre gratuit ou payant pour accéder aux événements de GamePlay Space!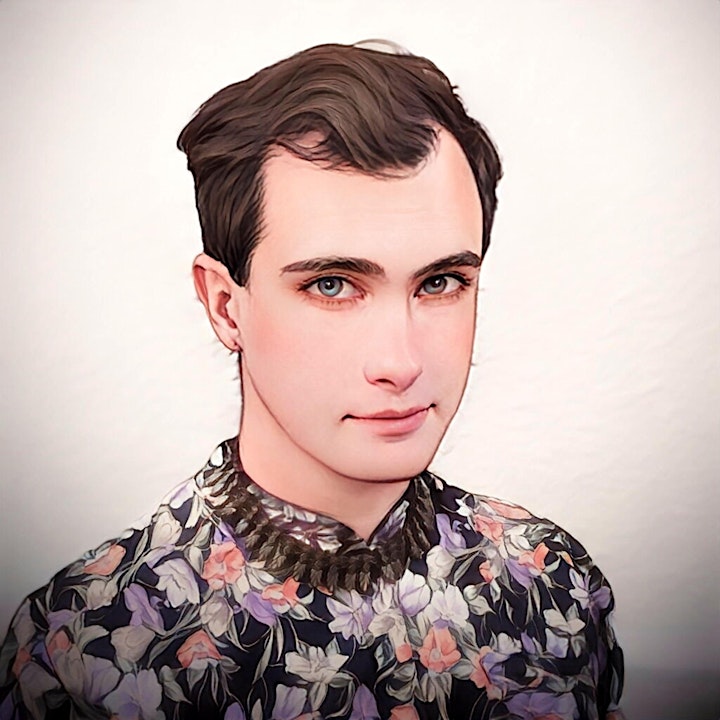 Laurence Kennedy, Creative Director at Shedbuilder Games
Laurence Kennedy (they/them) is a writer and narrative designer whose work focuses on queering the medium. They are a co-founder of Shedbuilder Games along with doing freelance writing, narrative design, dramaturgy and voice directing work. They're currently working on Radio.play, a fully-blind-accessible audio adventure and an unannounced project.
Accessibility Lead Design - A Fount of Invention
This talk will begin with a brief overview of the approach to accessibility used by Shedbuilder Games in their fully-blind-accessible audio adventure Radio.play. It will then go into detail on the 'thought based' dialogue system and how this creative approach was born out of accessibility concerns. The goal is to encourage designers to focus on accessibility early, and discover how certain 'constraints' can give birth to compelling pieces of design.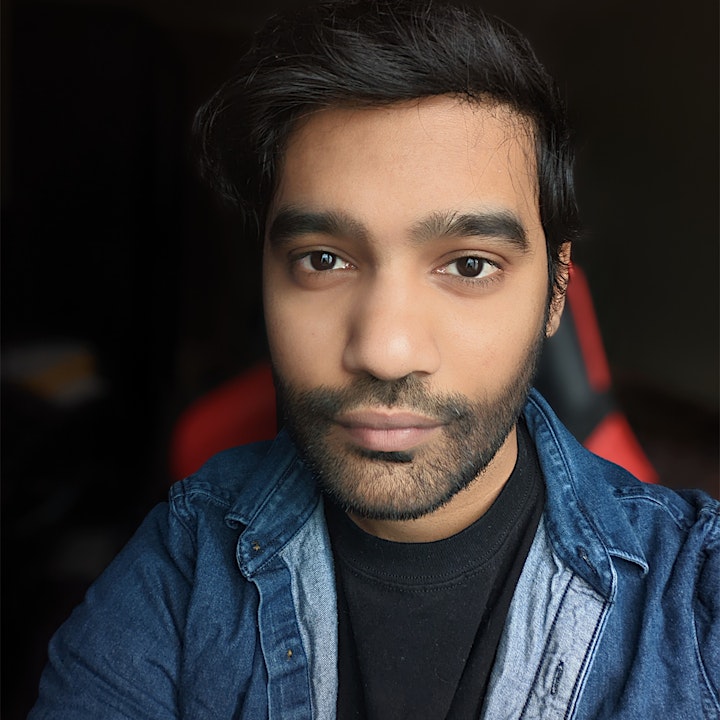 Abhi, Visai Games, Creator of Venba
Abhi (he/him) is a game designer who loves to tell intimate stories through game mechanics and design.
A mid-mortem of Venba
The talk will be going over the many different designs and creative challenges we had in capturing the lives of this immigrant family in the video games medium.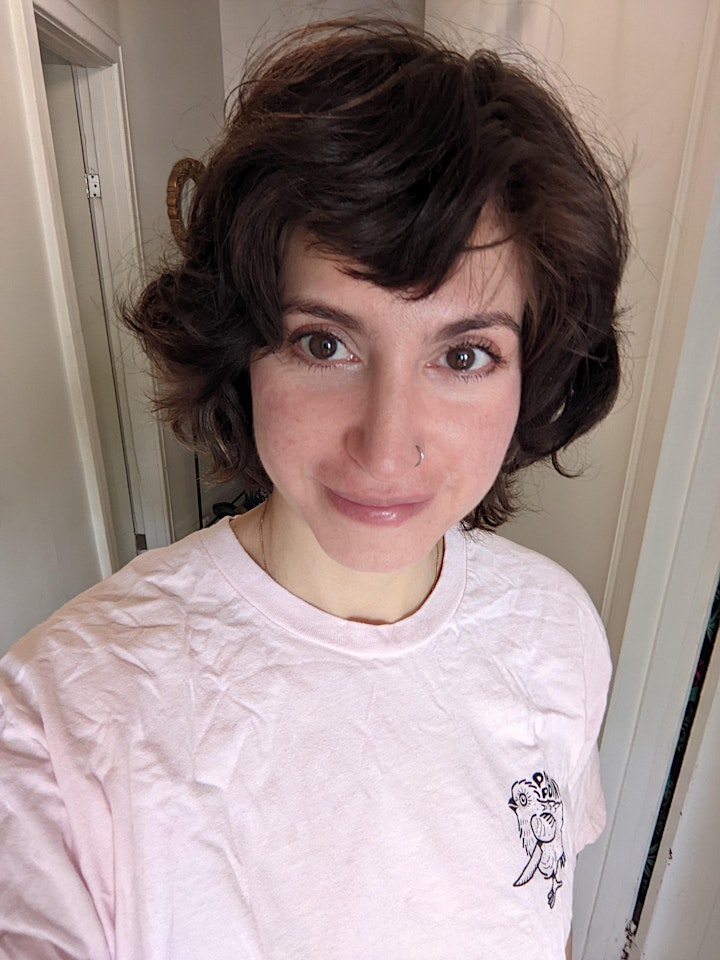 Tara Ogaick (they/iel), UI Designer, Behaviour Interactive
Tara (they/iel) works full-time as a UI Designer at Behaviour Interactive and has a strong passion for creating UI art assets, overly-detailed vector art, integrating assets into the engine, clumsily working in blueprint, and making shaders. In their spare time, Tara volunteers as a veterinary TA. Tara's is of Iranian & Algonquin descent though they grew up primarily abroad in Saudi Arabia, Bangladesh, and Argentina. Tara is honoured to support Indigenous artists and writers and has had the privilege of illustrating Gwen Westerman's "Just Another Naming Ceremony" and Darcie Little Badger's "Wives" and Weyodi Squid's "Wowokin".
Diversity in Character Design: A Material Analysis
More diverse characters are being created in video games at the AA and AAA levels. However, something still feels off; we still see a lack of nuance in their creation (despite good intentions). Character creation driven predominantly by web searches (Google) or digital tools (Activision-Blizzard's tool) are divorced from their concrete cultural and historical contexts, and characters become fantasy representations. We can further the work that's been done to include more diverse characters by first understanding the gap between the current creation of characters and the real historical and cultural contexts that they represent. We can then investigate the structure of that creative process by asking how the characters are made; who makes them; for whom are they made?

Who is GamePlay Space?
GamePlay Space is a non-profit that is dedicated to supporting and enabling the success of video game developers by nurturing a community, sharing knowledge and creating opportunities.
Become a GamePlay Space member and join our Discord to keep up to date with our upcoming events. Follow us on Twitter, Instagram, Facebook, and LinkedIn to keep informed with community news and updates!
------------------------------------------------------------
L'Espace Ludique, c'est...
L'Espace Ludique est une OBNL qui se consacre à soutenir et à permettre le succès des développeur·euses de jeux vidéo en entretenant une communauté, en partageant des connaissances et en créant des opportunités.
Devenez un membre de L'Espace Ludique et rejoignez notre serveur Discord pour recevoir toutes nos dernières informations et événements à venir! Suivez-nous sur Twitter, Instagram, Facebook, et LinkedIn pour rester informé.es des nouvelles et des mises à jour de la communauté!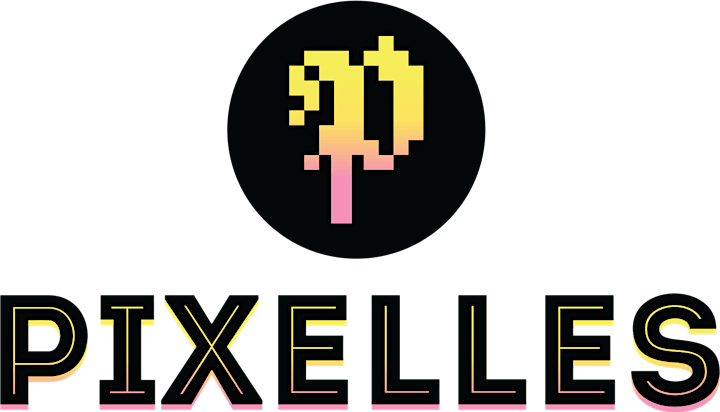 Who is Pixelles?
Pixelles is a non-profit organization dedicated to empowering more women to make and change games, founded by Tanya Short and Rebecca Cohen-Palacios. Pixelles organizes free monthly workshops, a mentorship program for aspiring women-in-games, game jams, socials and more.
While committed to helping women in game dev, many of their programs and events are open to the community no matter your age, orientation, gender, or background – no experience or programming knowledge required!
------------------------------------------------------------
Pixelles est...
Pixelles est un organisme sans but lucratif dédié à soutenir les femmes qui souhaitent faire des jeux et changer l'univers des jeux, fondé par Tanya Short et Rebecca Cohen-Palacios. Pixelles organise des ateliers mensuels gratuits, un programme de mentorat pour les femmes qui aspirent à entrer dans le monde du jeu vidéo, des game jams, et plus encore.
Bien que dédié à appuyer les femmes au sein de la communauté de conception de jeux, l'organisme offre aussi plusieurs programmes et événements ouverts à tous, peu importe leur âge, orientation sexuelle, sexe ou milieu – aucune expérience ou compréhension de la programmation n'est requise!
A big thank you to our sponsor, the Canada Media Fund, who is proud to support a more inclusive industry.