Description
Interact: A Mortician's Tale
A networking mixer for the digital economy
December 13, 2017
6-8pm
Monarch Tavern - 12 Clinton St, Toronto
$15 (free for members of Interactive Ontario)
Registration includes a drink ticket and hors d'oeuvres
Presenting Partner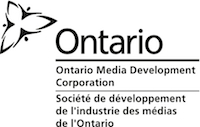 Interactive Ontario's Interact series brings you monthly events on forward-thinking topics in interactive digital media, with food, drinks and plenty of networking. From students to CEOs, Interact is the place for interactive digital media creators and professionals from other sectors interested in IDM to meet and plan future collaborations.
At the final Interact of 2017, join us for a case study on A Mortician's Tale.
Developed by Toronto indie game studio Laundry Bear Games, A Mortician's Tale is the critically-acclaimed videogame where you play as a mortician running a funeral home. In this talk, A Mortician's Tale designer and artist Gabby DaRienzo will talk about the influences behind the game, the development process, and how the game became an overnight critical success. She will also discuss the intersection between videogames and death, and how games like A Mortician's Tale can have a positive impact on players dealing with grief.
Hosted by