Description
Interact: Interactive Documentaries
A networking mixer for the digital economy
January 10, 2018
6-8pm
Monarch Tavern - 12 Clinton St, Toronto
$15 (free for members of Interactive Ontario and the CMPA)
Registration includes a drink ticket and hors d'oeuvres
Presenting Partner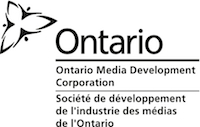 Event Partner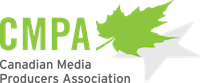 Interactive Ontario's Interact series brings you monthly events on forward-thinking topics in interactive digital media, with food, drinks and plenty of networking. From students to CEOs, Interact is the place for interactive digital media creators and professionals from other sectors interested in IDM to meet and plan future collaborations.
At Interactive Ontario's first event of 2018, we'll look at how interactivity is adding a new dimension to the world of documentary storytelling.
Rachel Feldbloom-Wood of the Bell Fund will discuss their new Webdocs Development funding program, which will have its first application deadline on February 5, 2018. This will be an excellent chance to hear about the program and learn how it might fit into your financing plans.
In the second presentation of the evening, we'll hear from the Patricia Lee and David Oppenheim, co-producers (for Cult Leader and the National Film Board of Canada, respectively) of The Space We Hold - an interactive documentary that is a direct provocation to audiences to bear witness to the testimonies of three former "comfort women" who were among the 200,000 girls and young women kidnapped and forced into military sexual slavery by the Imperial Japanese Army during World War II. Demanding the user's attention throughout their intimate first-hand accounts, the experience guides the user from a solitary act of witnessing to become part of a collective, networked response to Grandma Gil in South Korea, Grandma Cao in China, and Grandma Adela in the Philippines.
Hosted by