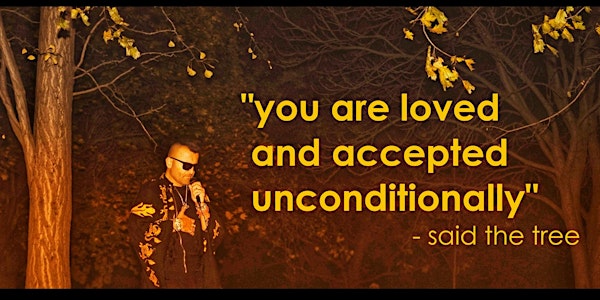 interactive meditation - nature's wisdom and self compassion
if you find it hard to meditate and your inner critic is a dominating force in your life, this event is for you.
When and where
Date and time
Tue, Mar 7, 2023 7:00 PM - 9:00 PM EST
Location
Fashion District tbd Toronto, ON M5V 2M7 Canada
Refund Policy
Refunds up to 7 days before event
Eventbrite's fee is nonrefundable.
About this event
is your mind kind to you?
if your answer is 'no', 'sometimes', or 'most of the time' this micro retreat is the right opportunity for you to improve your relationship with your self.
this interactive meditation experience is designed to empower and inspire you in your healing journey.
you will learn practical tools that will help you become a better friend to yourself, improve mental awareness and clarity.
the event will include brief journaling exercises, poetry, stories, sharing circle, and a deep guided meditation.
location: fashion district of toronto. exact location will be shared with the ticket holders on the day of the event.
time: please arrive 5-10 minutes early. the event will start promptly at 7pm and conclude at 9pm.
phone free event: if possible, leave your phone at home. if you can't, you will be asked to put your phone on airplane mode during the event to help minimize distractions. - you can use your ID to validate entry.
what to bring: your beautiful mind and smile.
about the host: universe is a poet, an artist with over a decade of experience as a meditation guide, and a mind/compassion coach.
testimonials
"Working with Universe was a privilege. He guided me on an inner journey of self discovery, peace, catharsis and revelation . I cannot un-know what I have now come to know about myself, life, and how the universe works. He held such safe, sacred space that allowed me to go where I needed to go, to release, to heal and to discover. Since my experience with him, I have had huge breakthroughs in self love, which has completely enhanced the breadth and depth of love I experience in my outer world as well. Highly recommend working with him, in whatever capacity. Eternally grateful." - Christina V.
"I've been processing a lot lately and I found the session to really help clear more of the inner blockage so I could process what I need to more clearly and freely. I also felt a lot of revitalizing energy during and after the session, like I was more alive, safe and secure in my body." - Alexandra M.
"I can't put in words how much value I got from our time. I started my day off practicing gratitude and I already feel more in control of my mind. I felt it in my morning interactions and already at work. Also I was having trouble sleeping for the last week, and last night I slept like a BABY" - Evan P.
"Dialogue with Universe and his questions allowed me to recognize, visualize, and understand fully the concept of the mind and self, I have been carrying this powerful mind like a perfect mask, not understanding, not seeing what it was, thinking it was my own self, when it projected fear, anxiety, sadness, terror, and every other feature installed by the architects I grew up with, my parents, I thought I was my mind, and its projections felt like reality. I have honestly found a sense of peace and awareness I have never reached before. This experience has been the best Christmas gift I have ever received and would recommend it to anyone in the world." - Rafael C.
for more information about universe and toronto rising go to: torontorising.ca