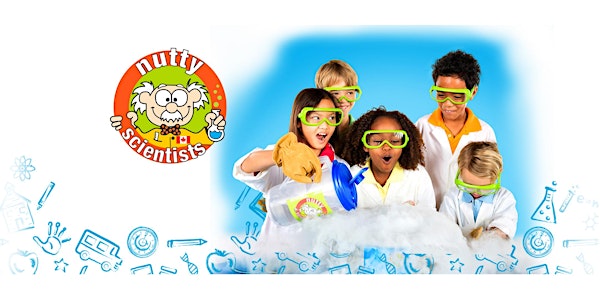 Interactive Tour of our Science Lab for Kids, Streetsville, Mississauga
Location
Nutty Scientists Canada
Unt 114, 154 Queen St S
The Science Lab for Kids
Mississauga, ON L5M 2P4
Canada
This is an exciting FREE workshop and Lab Tour for kids ages 5 to 14. A fun and Innovative way to learn Science.
About this event
Nutty Scientists Canada creates fun, hands-on, spectacular interactive activities in the form of shows or workshops led by our professional staff of Nutty Scientists.
Nutty Scientists Canada is excited to announce the opening of a Science Lab For Little Canadian Scientists at Streetsville / Mississauga. Please visit our science lab and explore the world of science for kids.
Book a tour to our state of the art science lab. Seats are limited. Pre-registration is required.
More about Nutty Scientists Canada
Nutty Scientists Canada is the provider of interactive educational programs for children aged between 5 to 14 years about science, technology, engineering and mathematics (STEM), Focusing on basic scientific notions that promote children's interest in science & technology.
Nutty Scientists Canada, our program and activities are characterized by always being entertaining, educational and participatory, allows our little Canadian scientists to learn while having fun.
Whether at school or after-school class, during the summer camps or at your birthday party, the Nutty Scientists Canada programs are designed with different formats suitable for any occasion and location.
Don't forget our special corporate events and large-scale awareness campaigns:
WE DO IT ALL!
Visit www.nuttyscientistscanada.ca for more info for programs / activities.
Nutty Scientists Canada is a part of global network of Nutty Scientists and Fun Science.