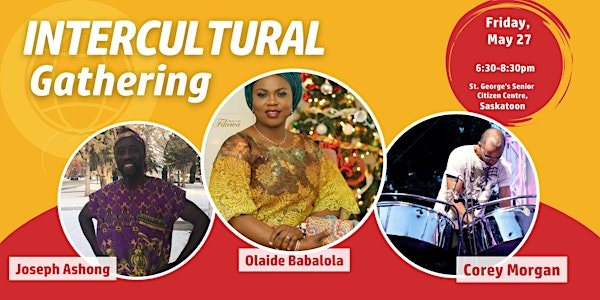 Intercultural Gathering: Nigerian, Ghanaian, Trini & Indigenous Showcase
Location
St George's Senior Citizen's Center
1235 20th Street West
Saskatoon, SK S7M 5B6
Canada
An intercultural showcase of Nigerian, Ghanaian & Trinidadian cultures through song, dance and drumming ~ attend via zoom or in person!
About this event
Come experience an evening of culture through song, dance and drumming!
Hosted through our SK CultureXchange Program, this event is open to everyone.
Join us in person (masks will be required) , or watch from the comfort of your home via Zoom.
Friday, May 27, 2022 ~ 6pm doors open ~ performance at 6:30 pm to 8:00 pm
***Please note that in-person spots are limited!***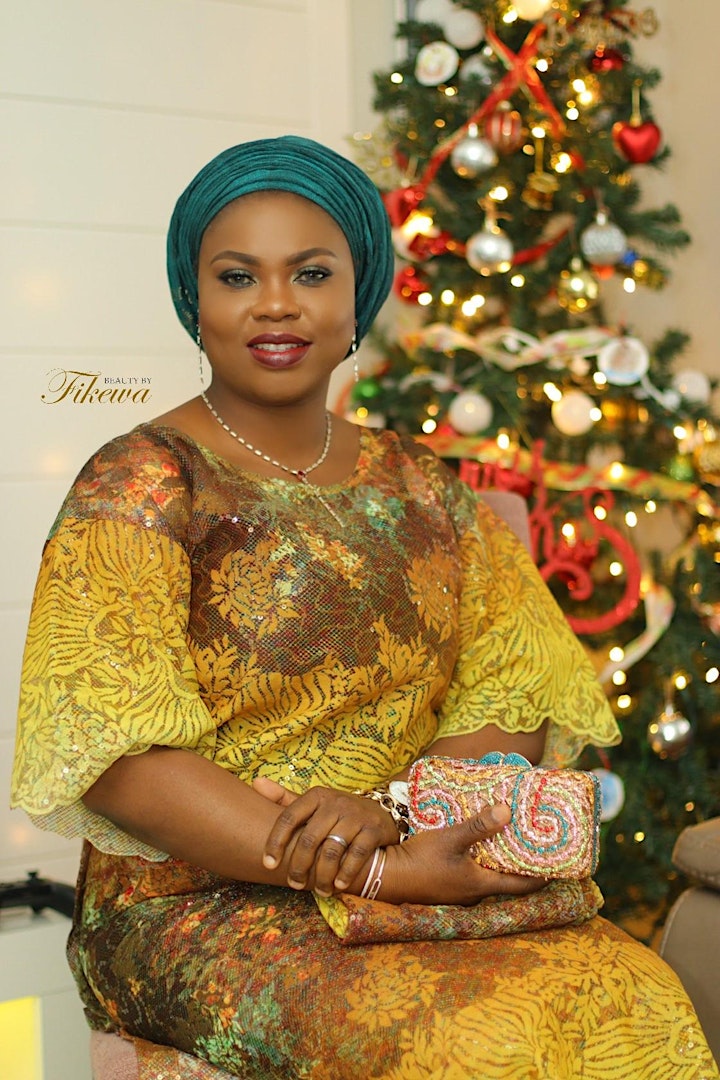 Olaide Babalola
Olaide Babalola was born and raised in Ibadan, Oyo State in the Southwest part of Nigeria. She is from the Yoruba tribe and loves everything about she culture. One of the many ways Olaide showcases her culture is through singing, dancing, and chanting. Her interest in cultural dance started while she was in elementary school in the early 90s. She has never stopped being part of the cultural group.
Olaide relocated to Canada in July 2017 and became a member of the Nigerian Community Association (NCAS), Yoruba Community Association headed by Prof. Akindele Odeshi also a member of the Yoruba Cultural Dance Group where the Yoruba culture is celebrated. Yoruba culture is rich in respect and honor. The language is very fascinating and easy to learn.
Olaide will take us on a cultural journey to the land of Yoruba.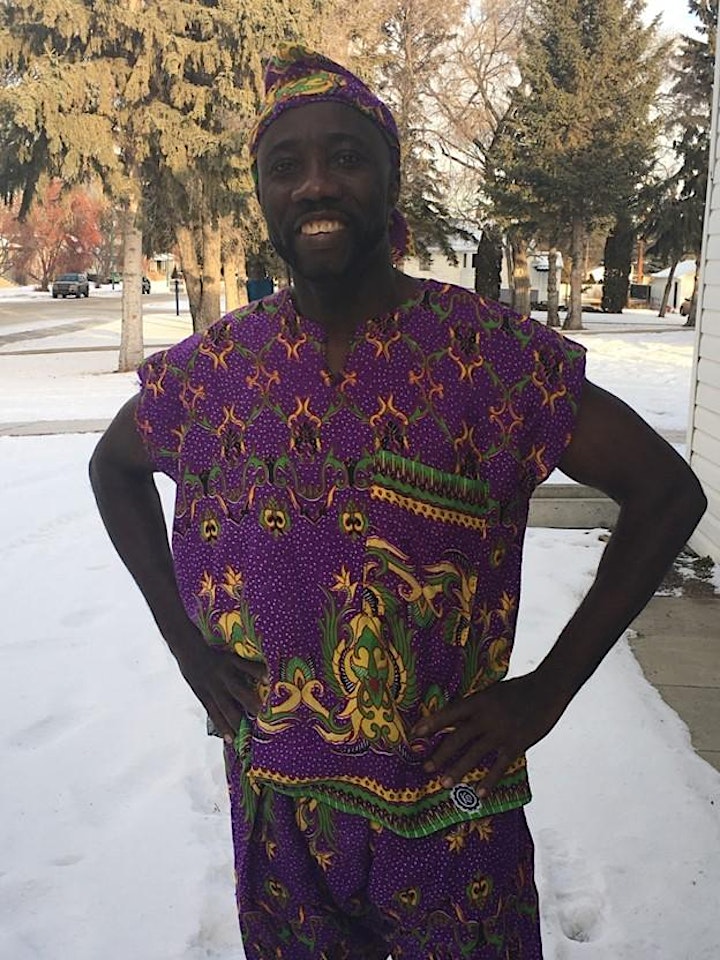 JOSEPH ASHONG
Joseph Ashong, Master drummer, Professional dancer, choreographer, composer, recording artist and teacher, was born in Accra, Ghana, West Africa. He is of both Ga and Krobo tribal heritage. Inspired by traditional music at an early age, he began learning music in school, continuing his studies with teachers in Accra and in Somanya, his mother's village. He performed with community groups, and solo, in popular and traditional dance competitions.
Ashong studied West African dance with the Guinea Ballet as part of a cultural exchange and studies with Master drummers in Senegal. Immigrated to Canada in 1991, Ashong performed with Enije Ensemble, High Life Starts, and Afro-Nubians. In 1997l, Ashong was presented with Music Africa's "Best Male Performer" award, and his group Flaming Dono for "Best African Group-Traditional" in 1994.
Ashong has performer across North America, Asia, and the Caribbean. He is often called upon to share his knowledge of traditional Ghanaian culture, music and dance in educational settings.
Ashong now resides in Saskatoon, where he continues his involvement in the music and art scene. He is lead percussionist with Oral Fuentes Reggae Band.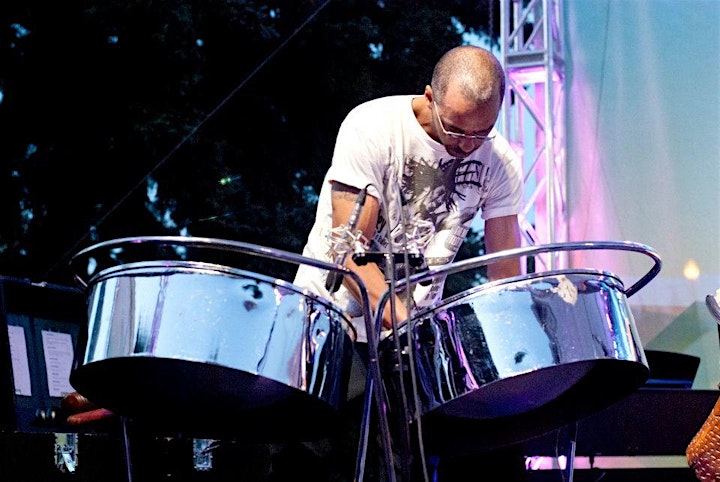 Corey Morgan
"Made in Canada with Trini parts." Corey was born in Saskatoon. His father was born in the twin-island Caribbean nation of Trinidad and Tobago, located at the far eastern end of the Caribbean island chain, just off the coast of Venezuela. It is also the birthplace of the steel pan and its music, which always evokes sensations of warm sunny beaches and the Caribbean Sea.
Corey does solo performances as well as with local acts such as "The Rastaprarians" or "The Steadies". So whether its an intimate setting such as in someone's backyard or big stages like Saskatoon's Folkfest with the local Caribbean Association or on the Big stage at Jazzfest, Corey always feels blessed to share a part of his heritage that brings smiles, understanding, wonder and love to many.
Blended with his Saskatchewan heritage, expect to hear music not only from Caribbean artists, but contemporary artists you would hear on local radio stations too.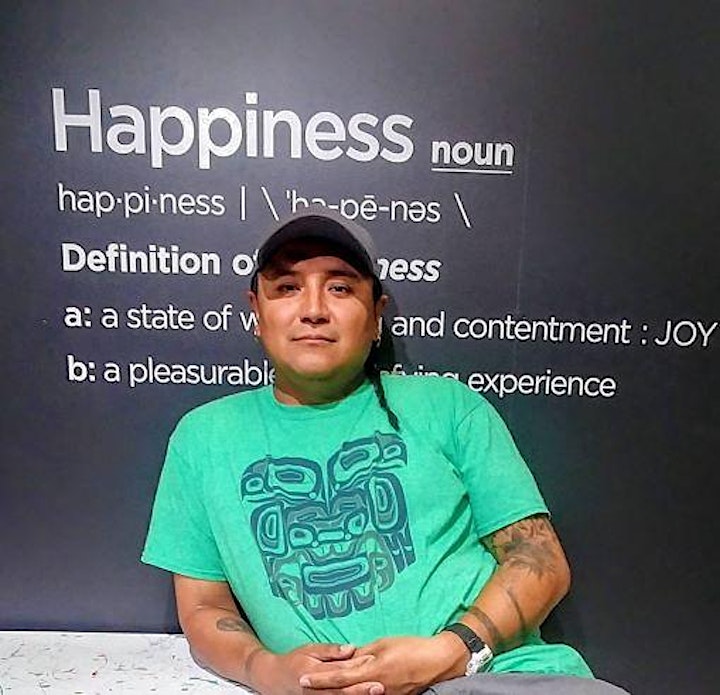 RANDY MORIN BIOGRAPHY
tānisi kahkiyaw, Randy Morin nitisihkāson, is from the Big River First Nation, Treaty 6, located in central Saskatchewan. He currently lives in Saskatoon and is blessed with three children.
Randy's western education consists of a Bachelor of Arts Degree in Indigenous Studies from University of Regina, a Bachelor of Education degree from the University of Saskatchewan, and a Master's Degree from the University of Victoria in Indigenous Language Revitalization. His Cree education systems consists of a lifetime of traditional Plains Cree teachings. Randy is an oskāpēwis (Helper) for many people in and around the community. He believes in living a healthy lifestyle to be role model for youth as well being a strong supporter of maintaining and teaching my Cree language and culture.
Randy shares this knowledge and teachings at the University of Saskatchewan where he currently works as an Assistant Professor. He is thankful to his grandparents and parents for teaching him the Cree language and to all who continue to teach him about his culture.
Randy has been a Storyteller and a language and culture activist for many years, some say since he was able to walk and speak. He is also an author of two Cree Children's books with more books to be published in the future. He also has worked in many Cree animation projects with APTN and Blue Hills Productions over the years working Wapos Bay and The Guardians TV Series. Randy's passion is teaching and sharing the beauty of the Cree/nēhiyaw language and culture in fun, creative, ways.
ēkosi pitama. kinānāskomitināwāw, hiy hiy,