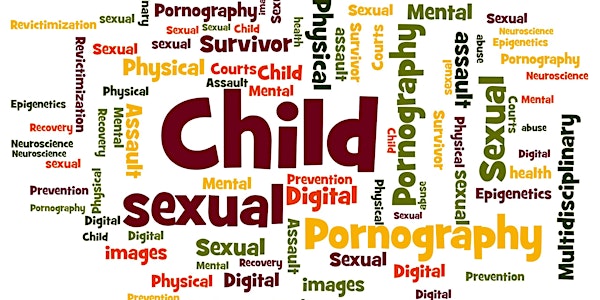 Interfacing Law, Neuroscience, & Genetics to Support Child Sex Abuse Victim...
Location
Lincoln Park Room, J301, Mount Royal University
Description
In the last forty years, the global community has taken numerous legal steps both domestically and internationally to combat the sexual abuse of children. Nonetheless, child sex abuse is widespread and certain types, including child pornography, appear to be growing worse both in prevalence and severity. With an increased awareness of the widespread sexual abuse of children, the global community has made a legal commitment not only to work to prevent child sex abuse, but also to promote the recovery of victims both physically and psychologically and reintegrate them into their communities. Unfortunately, far too little research has been conducted on child sex abuse victims, especially online sex abuse victims, to understand how best to fulfill these legal obligations. Recent advances in both neuroscience and epigenetics, however, could offer policymakers a new window into the impact that child sex abuse, including "hands off" sex abuse such as child pornography, has on victims, as well as the most effective therapies and treatments to help child sex abuse victims recover from harm. This presentation outlines the current international legal landscape that compels the need for additional understanding of the impact of child sex abuse on victims, as well as the neuroscientific and epigenetic research that has been conducted to date, and concludes that a robust, multidisciplinary, longitudinal study of child sex abuse victims is needed in order for the global community to fulfill its obligations to victims and ensure their full recovery and successful reintegration.
Speaker: Professor Warren Binford is an international children's rights scholar and advocate whose work has a heightened focused in recent years on child pornography victims. She is a frequent speaker and writer on these issues and represented the Dutch National Rapporteur on Human Trafficking and Sexual Violence against Children as an amicus curiae in the U.S. Supreme Court case, Paroline v. U.S., regarding restitution for child pornography victims. Professor Binford served as the inaugural Fulbright Canada-Palix Foundation Distinguished Visiting Chair in Brain Science and Child and Family Health and Wellness at the University of Calgary in 2015 and previously served as a Fulbright Scholar in South Africa in 2012. She helped form and is a member of a core multidisciplinary team of researchers from the University of Calgary that has proposed the largest brain and genetic study of child sexual abuse victims ever conducted and is a member of an international roundtable of experts surveying child pornography survivors through the Canadian Centre for Child Protection. She is a tenured Associate Professor of Law and Director of the Clinical Law Program at Willamette University College of Law, and holds a J.D. from Harvard Law School and a B.A., summa cum laude with distinction, and an Ed.M. from Boston University.
http://willamette.edu/law/faculty/profiles/binford/