Description
Be it for the love of crafting, the desire to go all natural, or the wish to learn an age old skill, there are many reasons why people want to start making their own bath and body products from scratch,.. but they often don't know where to start! Well fear not, we have workshops to help you!
Intermediate Cold Process Soap Making:
In this class we will build on what you learned in the intro class, and go over more complex soap making techniques including infusing your oils, using butters and purees as additives, using multiple colourants, essential and fragrance oils, natural exfoliants, and design (layer and swirl techniques). Then students will try their hand at a more complex scented and coloured soap to take home! Students do not need to bring anything to class. All materials and safety equipment will be provided. Classes are limited to 6-8 people for more one-on-one attention in class.

We are conveniently located by car or TTC in the south west end of Toronto. Free parking on site! And bus stop right across the street.
Important things to note:
Please notify us if you have any allergies to certain ingredients before registering (email mmcraftsandsoaps@outlook.com)
Pregnant or nursing women should check with their doctor before taking these classes as we will be working with essential oils that have therapeutic properties that may adversely affect you.
For soap making classes, attendees must be 18 years of age or older.
For soap making classes, all attendees must wear closed toe shoes, long sleeves, and pants (or long/maxi dresses/skirts) during class. Please bring your own, we can not provide these for you.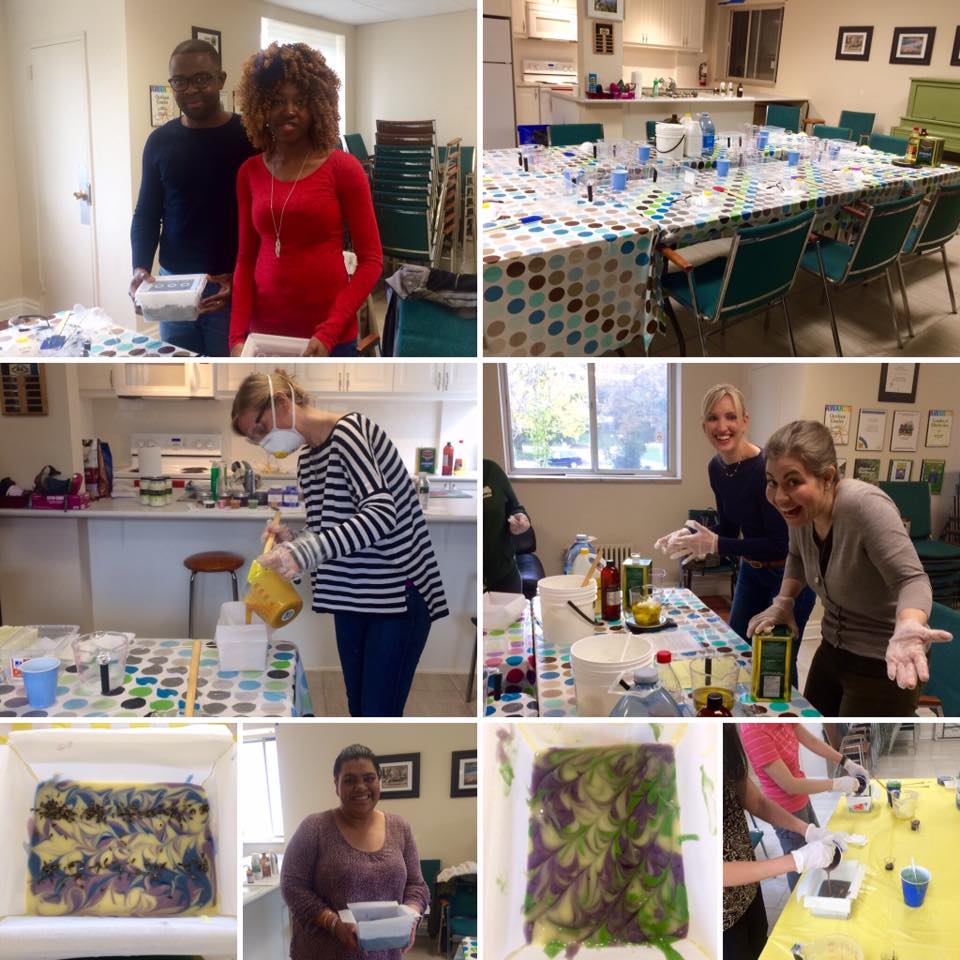 Interested in learning more advanced cold process soap making techniques, or how to make other bath and body products? Try one of our other workshops:
- Beginner Cold Process Soap Making
- Advanced Cold Process Soap Making
- Lip Balms and Lotion Bars
- Body Balms and Salves
- Bath Truffles and Bath Teas

Click here to see upcoming dates for these exciting workshops.
Check out our facebook page for a full description of these workshops: www.facebook.com/MMCraftsAndSoaps