Intermediate: PERSPECTIVE & STRUCTURAL DRAWING for the VISUAL ARTS

Thursday, 9 April 2020 at 7:00 PM

-

Thursday, 4 June 2020 at 9:30 PM (EDT)
Event Details
Perspective is the FOUNDATION of drawing and every artist should have this knowledge and skill. This Art Instructional Program is invaluable for anyone needing or interested in creating perspective accurate drawings in the Visual Arts, especially in the fields of:  Advertising,  Architecture,  Interior Design,  Animation,  Cartooning,  Gaming,  Fine Art,  Graphic Design,  Illustration,  Education,  Industrial Design,  Live Action,  Theater,  Landscape Architecture  &  Woodworking.

Intermediate Program Syllabus:
• Composition:  Understanding the "rules" of composition will help us greatly with constructing an effective and visually pleasing drawing.
• Shadows:  Adding technically correct shadows to your drawing gives it immediate credibility & life.
• Reflections:  Whether the reflection is from a mirror, metal, ice or water, knowing how to draw the reflection will save you countless hours of frustration.
• Spiral Staircase:  This is a great portfolio piece.  A precisely drawn spiral staircase immediately shows your artistic abilities to a prospective employer or art school.
• Drawing From A Plan:  By using a floor type plan & a side view, we can draw a place or object accurately in three-dimensional perspective.  These "technical drawings" serve many purposes for architects, interior designers, engineers and planners.
• Structural Drawing:  Every object in your drawing has structure, and understanding that structure in perspective will greatly enhance your ability to draw the object quickly, accurately & confidently.
• Architectural Interior:  We will draw a 2-point perspective room interior that you choose, real or fantasy.  We'll learn how to arrange & design your room to sell it visually for the viewer.  A terrific showcase drawing for Interior Designers & Architects.
• Actual Architectural Interior:  We'll draw an actual grand architectural interior ( very accessible in Toronto ).  This is a great highlight in a portfolio.
• Actual Architectural Exterior:  We'll draw an actual exciting exterior landscape ( drawn from the comfort of indoors ).  A great portfolio piece, especially for Architects.

Through simple perspective principles, we'll draw structurally "complex" objects easily.  We'll understand how the viewer of your drawing plays an important role in how you will execute your composition.  We'll see how our "cone of vision" effects our drawing. You will learn to apply "line quality" and all the rest of the essential skills artists should know, to draw accurately and convincingly!
INTERMEDIATE PROGRAM  $345 (No HST Charged) Handout Material included
It is recommended that the Beginner Program be completed first.
9 classes from 7-9:30 pm Thursdays
School across from Dundas West Subway, Toronto Canada
Ample Free Parking
Missed Classes Offer:  If you are not able to come to some of the classes you paid for (for whatever reason), you are welcome to attend those missed classes for FREE when they are scheduled again
WEBSITE:  www.DrawingInPerspective.com
FACEBOOK:  www.facebook.com/DrawingInPerspective
TWITTER:  @DrawPerspective
PHONE:  Dale @ (647) 436-1077
Save This Event
When & Where

Bishop Marrocco/Thomas Merton School
1515 Bloor St W
Toronto, ON M6P 1A3
Canada

Thursday, 9 April 2020 at 7:00 PM

-

Thursday, 4 June 2020 at 9:30 PM (EDT)
Add to my calendar
Organizer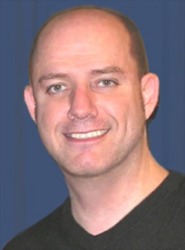 This program is designed and taught by artist Dale Desrochers, who's worked in the art and animation industry for the past 30+ years as a background artist, designer and art instructor (Sheridan College and other institutes).

 He has the knowledge, patience, dedication and greatest desire to have you understand the concepts & logic behind everything you draw, in and outside of class.

 "Most everyone tells me they have fun while gaining this valuable knowledge in my classes.  Perspective drawing doesn't have to be stressful and frustrating to learn!  If you come to class, bring a desire to learn, plenty of smiles,… and a pencil & paper might also be helpful!"
Thank you and have a great day :)
Dale Desrochers (Program Director and Instructor)