International Café - Jason Kee, High Commission of Canada to the UK

Monday, 14 November 2016 at 7:00 AM

-

Tuesday, 15 November 2016 at 4:00 PM (EST)
Event Details
Attending the Canadian Council for Public-Private Partnerships 2016 Conference?
Let us connect you with P3 stakeholders in the United Kingdom!
Meet experts who can help for free!
The Canadian Trade Commissioner Service (TCS) is available to provide you with practical advice and in-depth knowledge on foreign markets.
 We can help you successfully navigate the complexities of international markets, whether you're looking to:
export,

establish your company abroad,

tackle a market access issue,

pursue a joint-venture or strategic alliance,

participate in global value chain

form technology and R&D partnerships.
Jason will be in Toronto attending the Canadian Council for Public-Private Partnerships (CCPPP) 2016 Conference and would like to meet with you. International Café meetings will be taking place in the Sheraton Hall C on November 14-15, 2016.
Please select the desired meeting time to register for a meeting with Trade Commissioners.
***Please note that these meetings are reserved for Canadian companies only. A company may book a maximum of one 30-minute meeting per region.***
 If you would like to meet Jason outside of the meeting hours listed above, please contact him at: jason.kee@international.gc.ca

Assistez-vous à la Conférence annuelle 2016 du Conseil Canadien pour les Partenariats Public-Privé?
Laissez-nous vous introduire aux intervenants P3 du Royaume-Uni!
Venez rencontrer des experts qui peuvent vous aider gratuitement!
Le Service des délégués commerciaux (SDC) du Canada, grâce à sa présence sur le terrain, fournit des renseignements commerciaux et des conseils pratiques sur les marchés étrangers.
Nous pouvons vous aider à vous orienter avec succès à travers les méandres de marchés internationaux complexes, que vous cherchiez :
à exporter;

à établir votre entreprise à l'étranger;

à vous attaquer à des obstacles liés à l'accès aux marchés;

à établir une coentreprise ou une alliance stratégique;

à participer à une chaîne de valeur mondiale;

à conclure des partenariats technologiques et en matière de R-D.
Jason sera à Toronto pour la Conférence annuelle 2016 du Conseil Canadien pour les Partenariats Public-Privé (CCPPP). Les rencontres « International Café » se tiendront à la Salle « Sheraton Hall C » les 14 et 15 novembre 2016.
Veuillez sélectionner les heures qui vous conviennent afin de vous inscrire à une rencontre auprès d'un délégué commercial.
  ***S'il vous plaît noter que ces réunions sont réservées pour les entreprises canadiennes seulement. Une entreprise peut réserver un maximum d'un billet pour une rencontre de 30 minutes par délégué commercial***
Si vous désirez rencontrer Jason en dehors des heures de réunion mentionnées ci-dessus, prière de lui contacter à: jason.kee@international.gc.ca
Have questions about International Café - Jason Kee, High Commission of Canada to the UK?
Contact Jason Kee
When & Where

Sheraton Centre Toronto Hotel
123 Queen St W
Toronto, ON M5H 2M9
Canada

Monday, 14 November 2016 at 7:00 AM

-

Tuesday, 15 November 2016 at 4:00 PM (EST)
Add to my calendar
Organizer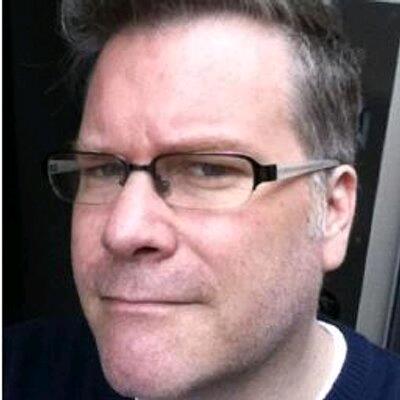 Jason Kee is an experienced trade commissioner who has been covering the infrastructure and construction sector for over ten years with the High Commission of Canada.  In that time he has advised and assisted dozens of Canadian companies to expand their sales, investments and activities in the UK.  Mr. Kee also represents the interests of the Canadian sector to UK central and regional governments, regulatory boards and industry associations.  He is also responsible for the green building and forestry sectors. Mr. Kee came to the High Commission after six years with Destination Canada (formerly Canadian Tourism Commission).
Jason Kee est un délégué commercial expérimenté qui couvre l'industrie de l'infrastructure et le secteur de la construction depuis plus de dix ans au Haut-commissariat du Canada. En ce temps, il a conseillé et aidé des dizaines d'entreprises canadiennes à accroître leurs ventes, leurs investissements et leurs activités au Royaume-Uni.  M. Kee représente également les intérêts du secteur canadien après des gouvernements centraux et régionaux du Royaume-Uni ainsi qu'auprès des organismes de réglementation et des associations industrielles. Il est également responsable des secteurs du bâtiment durable et de la foresterie. Après six ans avec Destination Canada (qui s'appelait auparavant la Commission canadienne du tourisme), M. Kee s'est joint au Haut-commissariat. 
Jason will be accompanied by Neil Lilliot, Investment Officer for the United Kingdom Department for International Trade.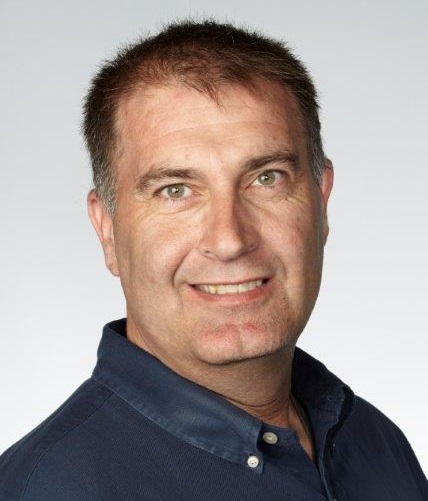 Neal is responsible for supporting Canadian businesses with their UK market entry strategies. He advises companies about possible financial incentives, UK business practices and regulatory requirements as well as helping companies identify the best location to setup. Neal brings more than 25 years of business and government expertise with him. He understands the value in building strong business relationships so he is always eager to put Canadian companies in touch with his vast network of key UK stakeholders. In his present role, Neal focuses on the industries of Business & Financial Services, Advanced Engineering, Energy & Environmental, and Life Sciences.
Neal aide les entreprises et organisations canadiennes à réussir aux Royaume-Uni.  Il conseille les entreprises sur les possibilités de l'aide financière, les pratiques commerciales et les exigences réglementaires ainsi qu'aider entreprises sur la mise en place d'un lieu d'affaires. Neal possède plus de 25 ans d'activité et de l'expertise du gouvernement. Il comprend la valeur de créer des fortes relations d'affaires entre les sociétés canadiennes et ses amples réseaux britanniques.  Actuellement, Neal met l'accent sur les secteurs manufacturier et ingénierie, les services aux entreprises, service financiers, l'énergie et l'environnement et sciences de la vie.