International Café - Margaret Cullen, Consulate General of Canada in Miami

Monday, 14 November 2016 at 7:00 AM

-

Tuesday, 15 November 2016 at 4:00 PM (EST)
Event Details
Attending the Canadian Council for Public-Private Partnerships 2016 Conference?
Let us connect you with P3 stakeholders in Miami!
Meet experts who can help for free!
The Canadian Trade Commissioner Service (TCS) is available to provide you with practical advice and in-depth knowledge on foreign markets.
 We can help you successfully navigate the complexities of international markets, whether you're looking to:
export,

establish your company abroad,

tackle a market access issue,

pursue a joint-venture or strategic alliance,

participate in global value chain

form technology and R&D partnerships.
Margaret will be in Toronto attending the Canadian Council for Public-Private Partnerships (CCPPP) 2016 Conference and would like to meet with you. International Café meetings will be taking place in the Sheraton Hall C on November 14-15, 2016.
Please select the desired meeting time to register for a meeting with Trade Commissioners.
***Please note that these meetings are reserved for Canadian companies only. A company may book a maximum of one 30-minute meeting per region.***
If you would like to meet Miguel outside of the meeting hours listed above, please contact her at: margaret.cullen@international.gc.ca

Assistez-vous à la Conférence annuelle 2016 du Conseil Canadien pour les Partenariats Public-Privé?
Laissez-nous vous introduire aux intervenants P3 de Miami!
Venez rencontrer des experts qui peuvent vous aider gratuitement!
Le Service des délégués commerciaux (SDC) du Canada, grâce à sa présence sur le terrain, fournit des renseignements commerciaux et des conseils pratiques sur les marchés étrangers.
Nous pouvons vous aider à vous orienter avec succès à travers les méandres de marchés internationaux complexes, que vous cherchiez :
à exporter;

à établir votre entreprise à l'étranger;

à vous attaquer à des obstacles liés à l'accès aux marchés;

à établir une coentreprise ou une alliance stratégique;

à participer à une chaîne de valeur mondiale;

à conclure des partenariats technologiques et en matière de R-D.
Margaret sera à Toronto pour la Conférence annuelle 2016 du Conseil Canadien pour les Partenariats Public-Privé (CCPPP). Les rencontres « International Café » se tiendront à la Salle « Sheraton Hall C » les 14 et 15 novembre 2016.
Veuillez sélectionner les heures qui vous conviennent afin de vous inscrire à une rencontre auprès d'un délégué commercial.
  ***S'il vous plaît noter que ces réunions sont réservées pour les entreprises canadiennes seulement. Une entreprise peut réserver un maximum d'un billet pour une rencontre de 30 minutes par délégué commercial***
Si vous désirez rencontrer Miguel en dehors des heures de réunion mentionnées ci-dessus, prière de la contacter à: margaret.cullen@international.gc.ca
Have questions about International Café - Margaret Cullen, Consulate General of Canada in Miami?
Contact Margaret Cullen
When & Where

Sheraton Centre Toronto Hotel
123 Queen St W
Toronto, ON M5H 2M9
Canada

Monday, 14 November 2016 at 7:00 AM

-

Tuesday, 15 November 2016 at 4:00 PM (EST)
Add to my calendar
Organizer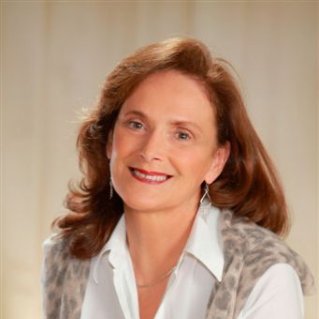 Margaret Cullen is a Trade Commissioner at the Consulate General of Canada in Miami. She has extensive experience in the private sector as well as running her own International Consulting practice. Her territory covers Florida, Puerto Rico and the U.S. Virgin Islands. Her primary focus is on P3 Projects, Infrastructure and Sustainable Technologies. Ms. Cullen has successfully assisted hundreds of Canadian companies with their business development plans in the region as well as developing strategic relationships and facilitating partnerships between: business, local governments, academia and her Canadian clients.
Margaret Cullen est une déléguée commerciale au consulat général du Canada à Miami. Elle possède une vaste expérience dans le secteur privé et a géré son propre cabinet de conseil international. Son territoire couvre la Floride, Porto Rico et les îles Vierges américaines. Les secteurs qu'elle couvre sont les P3s, l'Infrastructure et les technologies durables. Mme Cullen a aidé avec succès des centaines de sociétés canadiennes à développer leurs plans de développement des affaires dans la région ainsi qu'avec le développement des relations stratégiques et la facilitation des partenariats entre: la communauté des affaires, les gouvernements locaux, les universités et ses clients canadiens.