Bringing together researchers, trainees, and stakeholders from the cerebral palsy genomics community around the world.
About this event
The 2021 International CP Genomics Consortium (ICPGC) meeting will bring together researchers and trainees from the CP genomics community around the world, together with stakeholders and other interested parties. This meeting follows on from our very successful inaugural meeting in Adelaide, Australia in 2017, and subsequent meetings in Zhengzhou, China (2018) and Anaheim, USA (2019). The 2021 meeting will be entirely virtual, registration is free, and all are welcome.
The ICPGC meeting will be centred around brief update presentations from members around the world, and meetings of its Phenotype, Bioinformatics, CP Commons, and Communication working groups. We will also be formally launching the CP Commons, the ICPGC's data sharing portal.
The meeting will also feature a keynote lecture from David Rowitch, Professor of Paediatrics and Head of Department, University of Cambridge (UK). Professor Rowitch will give his perspective as both neonatologist and neuroscientist to review insights into human neurobiology that pertain to CP genetics and transcriptomics, clinical application of genome sequencing in the UK's National Health Service, and insights into genetic conditions that are misdiagnosed as CP early in life.
The 2021 ICPGC meeting is being organized by CP-NET and CanChild, with the support of the McLaughlin Centre.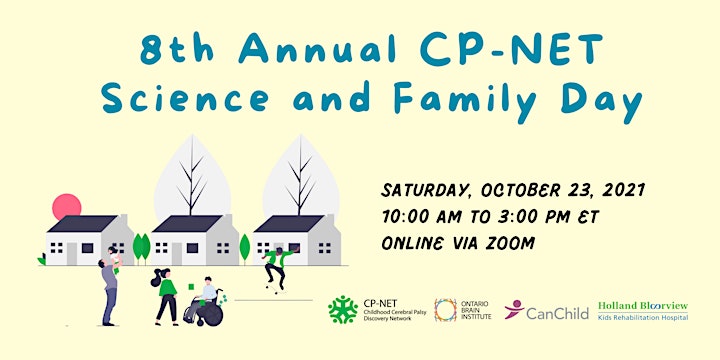 We invite all attendees to also register for the CP-NET Science and Family Day, which will follow the ICPGC throughout the day on Saturday, October 23. A CP genomics panel discussion will bridge the two meetings at 10:00 AM EST (North America/Toronto).