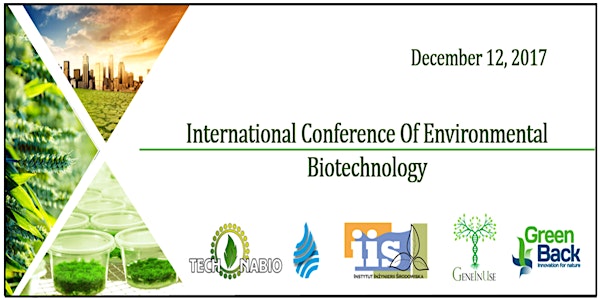 International Conference of Environmental Biotechnology
Location
Brzeznicka street 60a
Institute of Envirnmental Engineering, Czestochowa University of Technology
42-200 Częstochowa
Poland
Description
Conference will promote the knowledge focused on several topics of biotechnological science and technical advances in a field of environmental biotechnology. In particular, the conference will focus on the sustainable decontamination of polluted habitats.
International Conference of Environmental Biotechnology is a research-scientific knowledge bridge, that main aim is to create a unique platform for bring together researchers, scientists and students.
The congress will present a new results and advances in series of invited oral presentations.
We invite all students, PhD students and young researchers to present their results during the poster session.
Poster requirements: Size: A1, language: English. Please, be prepared to talk 5 minutes about your work and feel free about the form!
All interested in publishing abstracts in conference materials, please send it to: Envibiotechconf@gmail.com

Event program:
9.00 - 09.30 - Registration and welcome coffee
09.30 -09.45 – Opening - Maciej Mrowiec
First session: Sewage sludge management vs sustainable development
09.45 – 10.05 – Eco-innovations in sewage sludge management- Małgorzata Kacprzak
10.05 – 10.25 – Assisted phytoremediation of heavy metal contaminated soil – Anna Grobelak
10.25 – 10.45 – The sustainable technologies in agriculture and soil remediation – TechNabio powered by GreenBack Ltd – Dariusz Włóka
10.45 – 11.00 COFFEE BREAK
Second session: Soil pollution
11.00 – 11.20 –Soil environmental genotoxicity: past and actual tools, future needs- Sebastien Lemière
11.20 – 11.40 – The development of new biosensor for the rapid PAHs analysis in soil – Dylan Hutchison.
11.40 – 13.00 LUNCH and POSTER SESSION
Third session – Ecotoxicology
13.00 – 13.30 ETNA project – silver ecotoxicology in the environment –Franck Vandenbulcke, Agnieszka Rorat
13.30-13.50 Effect of silver nanoparticles on soil microbial communities- Eléonore Attard
13.50-14.10 Importance of metal speciation for risk assessment of nanomaterials: the case of Ag in sewage sludge - Clément Levard
14.10 – 14.30 CONCLUSIONS
15.00 – 17.30 ETNA project Workshop (for project participants)
Scientific committee:
Prof. Małgorzata Kacprzak
Prof. Franck Vandenbulcke
Prof. January Bień
Anna Grobelak, PhD
Anna Grosser, PhD
Organizing committee
Dariusz Włóka - Head of Organizing committee
Agnieszka Rorat, PhD
Anna Grobelak, PhD
Aneta Murtaś
Marta Jaskulak
Supported by GeneInUse