About this Event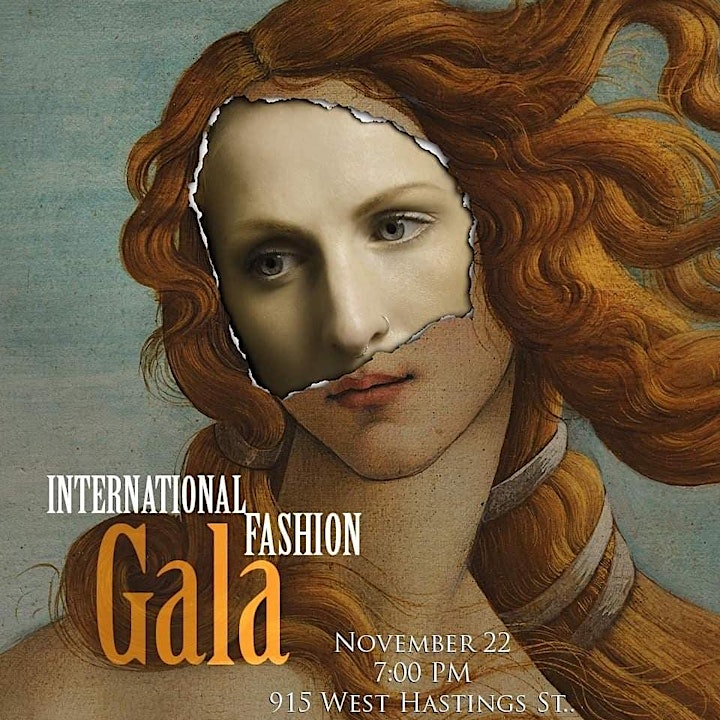 The theme is radiant with hope, which is something so greatly needed in our time. The desire to bring to our city a cultural revolution, if even on a small scale, to inspire a rebirth of the creative arts, we begin with fashion... the era we know as the Renaissance which changed the art and culture in Europe between the 14th and 17th centuries was begun by one family in Florence Italy, the Medici. Who's patronage supported such well-known geniuses as Leonardo da Vinci, Michelangelo, Raphael, and Sandro Botticelli. It then spread throughout Europe.
The fashions changed over time but the culture grew to encompass all forms of art: painting, sculpture, music, poetry, literature, it was a period of time unlike any other where the arts were supported and respected. Inventors were flourishing, the sciences were explored and philosophies expounded. The minds and hearts of the people were opened to a new way of seeing the world through the eyes of the artist.
Our theme does not aim to replicate the period but rather to be inspired by the elements used in fashion of that time: the sumptuous materials, brocade, and lace, the delicate forms, the romantic. To be exhilarated, intoxicated with the elegance which that era inspired. Let us begin a new cultural movement, we could all improve our lives by embracing and supporting the artists in our community!
With gratitude for all those who support the creative minds, for those who are themselves, artists, we give you the Renaissance Gala!