Description
United Nations Association in Canada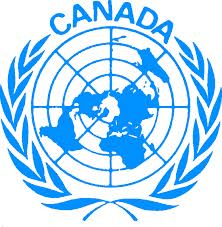 Celebrate International Mother Earth Day
Sustainability for Success Dialogue
Tuesday, 29 April 2014
Ryerson University
Tecumseh Auditorium- Ryerson Student Center
6:30 PM- 7:00 PM Registration
Time: 7:00 PM-9:00 PM
* * *
We invite you to join us and support the United Nations Association of Canada Toronto Branch (UNACTO) as we celebrate International Mother Earth Day on Tuesday April 29th 2014. Come out and learn about the importance of sustainability in today's business world from a series of talks by our five guest speakers.
Our distinguished roster of speakers provides a variety of experiences and perspectives to get insight from. The event will include a networking session, entertainment and complimentary refreshments. It's a great opportunity for guests to mingle with our guest speakers along with other professionals and peers from the industry.
"International Mother Earth Day is a chance to reaffirm our collective responsibility to promote harmony with nature at a time when our planet is under threat from climate change, unsustainable exploitation of natural resources and other man-made problems. When we threaten the planet, we undermine our only home –and our future survival. On this International Day, let us renew our pledges to honour and respect Mother Earth."
Secretary-General Ban Ki-moon
RSVP by (April 27, 2014)
For further details, or to call in your reservation, please contact:
Asma BaJunaid,MBA
Event Manager
Co-chair | Member of the Board of Directors
Director@UNACTO.com|(416)899-2133
* * *
About our Speakers:
1. Jim Harris
An Author, environmentalist, and politician. He was leader of the Green Party of Canada from 2003 to 2006.
Jim Harris is one of North America's formost management consultants, authors and thinkers on sustainability, innovation, future trends, change, leadership, and multigating risk. Association magazine ranked him as one of the nation's top ten speakers.
2. James Temple, CSR-P
PwC | Director, Corporate Responsibility & Office of Inclusion
James Temple leads Corporate Responsibility efforts at PwC including oversight to the Canadian firm's Environmental Stewardship work, the Office of Inclusion and the PwC Canada Foundation.
He's considered one of Canada's leading voices on corporate social innovation and speaks internationally about how businesses and communities can work together to use their skills, voices and relationships to become catalysts for change.
3. John van Nostrand
Founding Principal, planningAlliance,
John van Nostrand is the Founding Principal of planningAlliance and affiliated firms regionalArchitects and rePlan. Over the last three decades, he has been the driving force behind the firm's international planning and urban design practice.
John has been widely recognized for his expertise in the planning and design of sustainable housing and community design, as well as transportation and transit infrastructure. His work has been recognized with many international and national awards.
4. Klaudia Olejnik

PwC | Sustainability Manager
Klaudia Olejnik is a Sustainability Manager at PwC and an MBA student in the Sustainability Program at the Schulich School of Business.
At PwC, she manages stakeholder engagement, reporting and environmental stewardship. She is an avid volunteer and passionate about corporate responsibility, communicating her ideas through her blog thegoodcorp.com.
5. Dr. Rob Watters
President& CEO, Watters Environmental Group Inc.
Robert Watters is the President & CEO of Watters Environmental Group, but has held several senior leadership positions in large engineering firms. He has a PhD in environmental sciences and has been in the environmental consulting industry for over 25 years.
Rob's focus in business has been to offer strategic advice to corporations to do the right thing, for their business, for their employees, customers and neighbours, and for the environment.
Proceeds Go To:
The money raised at the event will go towards sending a qualified student to the United Nations Professional Placement Programme (UNPPP). If you would like to read more about the cause please visit http://unac.org/unac-projects/international-internships/about-the-programme/
UNACTO gratefully acknowledges our sponsors support: