Sales Have Ended
Registrations are closed
Please email us at programs@indusspace.ca to enquire if you can still join.
Everyone will get to learn about lunar science and exploration, take part in celestial observations & honour connections to the moon.
About this event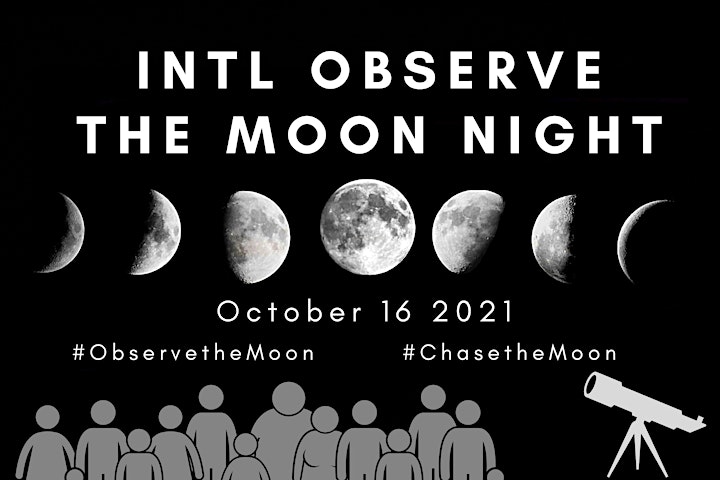 This event unites Moon enthusiasts and people worldwide on one day each year to look at and learn about our nearest neighbour. Meet space professionals and explore moon-related topics in a virtual setting. Get a chance to connect with organizations and people who are passionate about the Moon, space and STEAM.
The goals of this event are:
Unite people across Canada and the globe in a celebration of lunar observation, science, and exploration.
Provide information, a platform, and resources in order to:
Raise awareness of the Canadian Space Agency's lunar science and exploration programs.
Empower people to learn more about our Moon and the wider space science and exploration initiatives.
Facilitate sharing of Moon-inspired stories, images, artwork, and more.
Inspire continued observation of the Moon, the sky, and the world around us.
Meet Canadian STEM and space professionals working on research and innovation around moon exploration.
Please email us at programs@indusspace.ca if you have any questions.
This event is being brought to you by Indus Space in collaboration with Astro STEM Labs and ORMA as part of our "Chase the Moon - Make it Habitable" program, with funding support from the Canadian Space Agency.
Time: 3:00 PM EDT - 9:00 PM EDT
Registration opens: 3 PM
Welcome Remarks : 3:30 - 3:40 PM
Icebreakers and Games: 3:40 - 4:15 PM
Official Kickoff and Invited Dignitaries Speech: 4:15 - 5 PM
Meet Lunar Space Professionals (Speaker Series): 5 - 6:30 PM
Explore our Expo : Booths and short sessions 6:30 - 8 PM
Virtual Night Sky Observing with the Royal Astronomical Society of Canada : 8 - 9 PM
Event Style: Virtual Hopin Session, only registered Eventbrite participants get the link to join the Hopin event.
Event Image: Photo by NASA on Unsplash