International Perspectives on How Digital Technology Shapes Democracy
Description
The Canadian International Council Toronto Branch, in conjunction with Ryerson Leadership Lab, is pleased to present:
International Perspectives on How Digital Technology Shapes Democracy
A Lively Discussion with International Experts and The Honorable Karina Gould, Minister for Democratic Institutions
Digital technologies have transformed the politics of every nation in the world. The same tools that helped topple autocratic regimes just a few years ago are now used to spread misinformation and sow confusion and hate in democratic societies. The future of democracy will depend on those who can grasp the opportunities presented by technology while protecting citizens from new threats.
The Toronto branch of the Canadian International Council and the Ryerson Leadership Lab invite you to join this discussion. International experts on technology and democracy from Asia, the Middle East and North America will explore the impact of digital technologies and social media platforms on democratic decision-making and political participation, in conversation with the federal cabinet minister charged with protecting Canada's democratic institutions.
Speakers: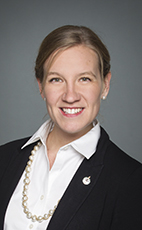 The Honorable Karina Gould is the Minister of Democratic Institutions, a Liberal Member of Parliament, and the youngest female cabinet minister in Canadian history. In January 2019 she unveiled Canada's strategy to protect the integrity of its upcoming federal election and to immunize Canadians against influence campaigns and information operations by malicious actors online.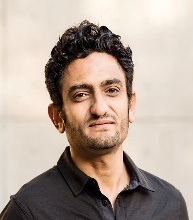 Wael Ghonim is a computer engineer, an Internet activist, and a social entrepreneur. He is a co-founder of Parlio, a media platform for public conversations that rewards civility, which has been acquired by Quora. He is currently a senior fellow at the Ash Center for Democratic Governance at Harvard University. Wael spent 6 years at Google during which he used to head up Marketing and Product in the MENA region. In 2011, Wael was nominated for the Nobel Peace Prize for his work in the Egyptian Revolution.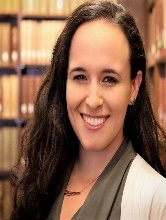 Miranda Bogen is an expert in the implications of machine learning and artificial intelligence for civil and human rights. A Senior Policy Analyst at Ypturn, she has conducted research on global data ethics, the governance of AI and automated decisions, commercial transparency practices, and consumer protection and corporate accountability in the digital age. Miranda was a Google Policy Fellow at the Internet Education Foundation and the Congressional Internet Caucus Advisory Committee. Her academic research has focused on policy behavior of global technology companies and the evolution of corporate social responsibility in the digital age.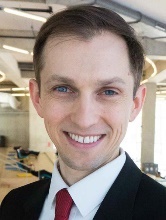 Anatoliy Gruzd is a Canada Research Chair in Social Media Data Stewardship, an Associate Professor at the Ted Rogers School of Management at Ryerson University, and the Director of Research at the Social Media Lab. Anatoliy is also a Member of the Royal Society of Canada's College of New Scholars, Artists and Scientists, a co-editor of a multidisciplinary journal on Big Data and Society. Anatoliy's research initiatives explore how social media is changing the ways in which people and organizations communicate, collaborate, disseminate information, conduct business and form communities online, and how these changes impact society.
Moderated by Ben Rowswell, President and Research Director, Canadian International Council.