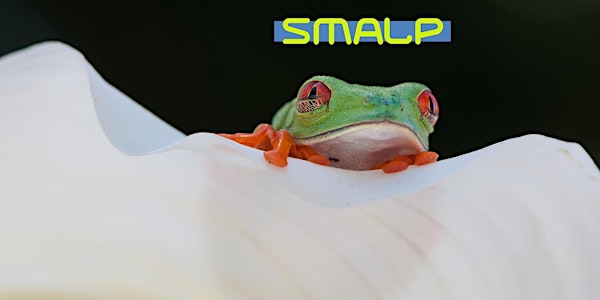 International SMALP Conference
Talks + Q&A about SMALPs, native nanodiscs, polymers, applications inc. structural biology, biophysics, drug discovery, diagnostics & more.
Refund Policy
Refunds up to 7 days before event
Eventbrite's fee is nonrefundable.
About this event
3 hours 15 minutes

Mobile eTicket
This SMALP webconference will be held by Zoom. We'll present and discuss the latest developments in polymer chemistry, methods and applications in membrane biology, biophysics and structural biology and explore new alternatives to solubilizing and characterizing native protein:bilayer assemblies.
Let me know if you would like to give a talk about an exciting development in the field of native nanodiscs, the design of amphipathic membrane-solubilizing polymers and applications including in structural biology, cell & molecular biology, diagnostics and therapeutics.
Past speakers on Sept 15, 2022:
Kathryn Lilley, Professor, Department of Biochemistry, University of Cambridge, studies the changes in abundance, location, interacting partners, modifications and structure of proteins, and recently published Drosophila nicotinic acetylcholine receptor subunits and their native interactions with insecticidal peptide toxins in Elife.
Emma Gordon, a student with Gary Lorigan at the Department of Chemistry and Biochemistry, Miami University, and recently published Formation of styrene maleic acid lipid nanoparticles (SMALPs) using SMA thin film on a substrate in Analytical Biochem.
Rajan Lamichhane, Assistant Professor, Department of Biochemistry & Cellular and Molecular Biology, The University of Tennessee at Knoxville focuses on conformational dynamics of biomolecular interactions, and will present Slow and sequential conformational transitions of the human A2A adenosine receptor.
Harris Bernstein, Section Chief: Protein Biogenesis Section, Genetics and Biochemistry Branch, National Institute of Diabetes and Digestive and Kidney Diseases (NIDDK), who recently published "Cryo-EM structures reveal multiple stages of bacterial outer membrane protein folding" in Cell, 185:1143-1156.
Krishnarjuna Bankala, post-doc with Ayyalusamy Ramamoorthy, who recently published on direct extraction of membrane proteins using SMA-based and inulin-based polymers including "Detergent-free isolation of CYP450-reductase's FMN-binding domain in E. coli lipid-nanodiscs using a charge-free polymer" Chem Commun. 58:4913-491.
Gestél Kuyler, PhD Candidate, Department of Chemistry and Polymer Science, Stellenbosch University with Bert Klumperman and visiting scientist with Mark Wheatley at the Faculty of Health and Life Sciences, Coventry University.
We welcome you to join our meeting and the collaborative community of >1700 users and developers of SMALP technology and many other tools to study native membrane complexes.
The agenda includes a SMALP Industry Club from 7-8:30am Mountain Time (MDT), an Ask the Experts session from 8:45-9am, followed by a series of 20 minute presentations about new advances related native nanodiscs, polymer design and aligned technologies during the subsequent SMALP conference from 9am-12pm MDT.
See www.smalp.net for further details
Organized by co-Directors of the SMALP Network including Michael Overduin.