Meet Seneca Alumni who has had the experience of living in Canada as international students.
About this event
Seneca Alumni is here to support students by providing online resources to help you develop personally and professionally.
When: Thursday, August 5 at 6:30 p.m. - 8:00 p.m.
Where: Space is limited, please pre-register to receive a Zoom invitation link.
Our Alumni Panel:
Amritpal Kaur - Police Foundations - Class of 2018:
I finished the Police Foundations program with Seneca in April 2018 and then started working as security supervisor for residential condominiums for and moved on to be a property administrator (Property Management field). I will be resuming my studies with Seneca in this upcoming January 2022 cohort for Crime & Intelligence Analysis program.
Narinder Pal Singh -Honours Bachelor of Commerce Int'l Accounting and Finance - Class of 2020:
After completing 3 credentials with Seneca, I am currently working with KPMG Canada as Staff Accountant/Consultant - Indirect Tax. I am a CPA candidate and will be participating in the final CPA exam (CFE) in Sep 2021
Georgina Alejandra Pérez Pérez - International Transports and Customs - Class of 2019
After completing my Seneca diploma, I am currently working as an Air Exports Coordinator with DSV - Global Transports and Logistics.
Ruzaan Karwa - Financial Services Compliance Services, Financial Support Services - Class of 2016
Ruzaan, is a seasoned Anti Money Laundering/Anti Terrorist Financing professional based in Toronto, Canada, with 12+ years of work experience, both nationally and internationally. He currently works at Scotiabank, one of the Big 5 banks in Canada. Prior to this, he was associated with the Bank of Montreal, Tangerine Bank, Royal Bank of Scotland, and Ontario Ministry of Education.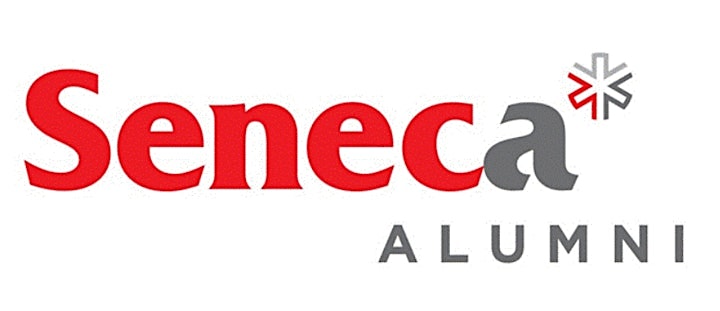 Organizer of International Students – Alumni Graduate Panel
Seneca Alumni is here to support our graduates well beyond the completion of their program. We are here to support your career as you move forward. Seneca Alumni keeps graduates connected, engaged and informed, and provides opportunities for professional growth and giving back.
Connect with us and benefit from the exceptional resources designed to help you move forward in your career.