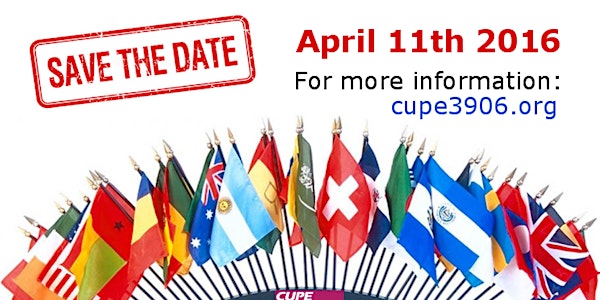 International Students and Workers: Rights & Empowerment Conference
Description
As you well know international students and workers face many of challenges and injustices in their intersecting roles as students, employees, immigrants and travelers.
You will have the opportunity to hear first hand experiences of the following issues:
Unjust tuition fees increase

Unjust access to health care

Mental health issues

Political rights

Immigration accounts

Money planning

Successful international student stories
This event is free and opened to general public. Everyone interested is welcome!
Check the following link for details of the schedule and speakers: http://cupe3906.org/internationalconference/
Organizer of International Students and Workers: Rights & Empowerment Conference