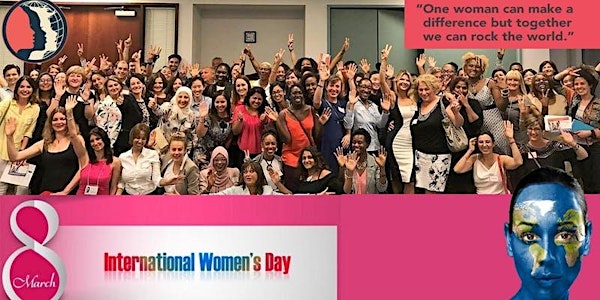 International Women's Day Celebration
Join us to Celebrate Women's Achievements and Empowerment. Engage in building people, communities where everyone can belong and contribute!
When and where
Location
Metro Hall Toronto 55 John Street Rotunda Toronto, ON M6H 2X4 Canada
About this event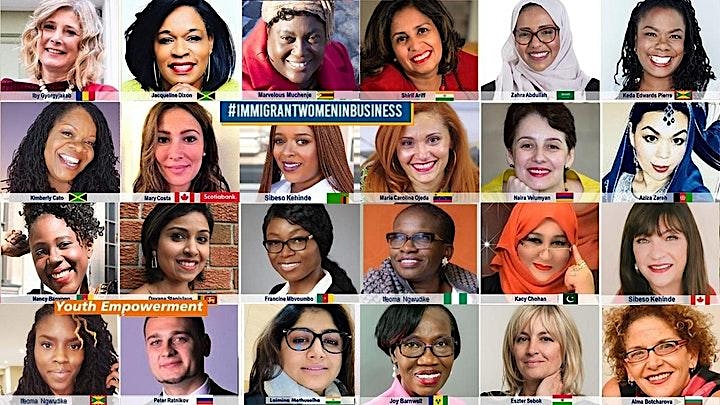 Spectacular People of Toronto! You are invited to join us for an exclusive gathering, the 6th Annual Celebration of IWB #immigrantwomeninbusiness  #iwd2023 #breakthebias
On International Women's Day March 8th, IWB Calls for Strengthening Role of Women as Tool for Real Change in our Society.
Please join us to share your glorifying uplifting stories, empower and inspire Toronto immigrant ladies. This is the opportunity for you to network closely with some amazing business high-achievers, females thought-leaders, entrepreneurs, innovators, activists. (All Genders are Welcome).Join to celebrate All Women - Great Leaders and great Mothers, those who lead with Massive Action and Compassion, Determination to Win coupled with Humble Giving Attitude, Mental Toughness and simple, continuous acts of Kindness.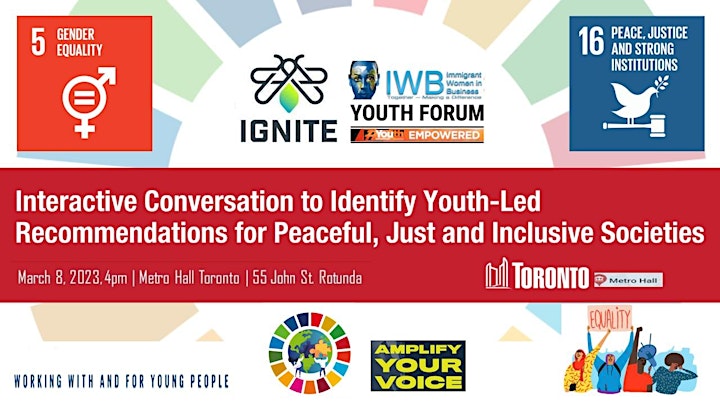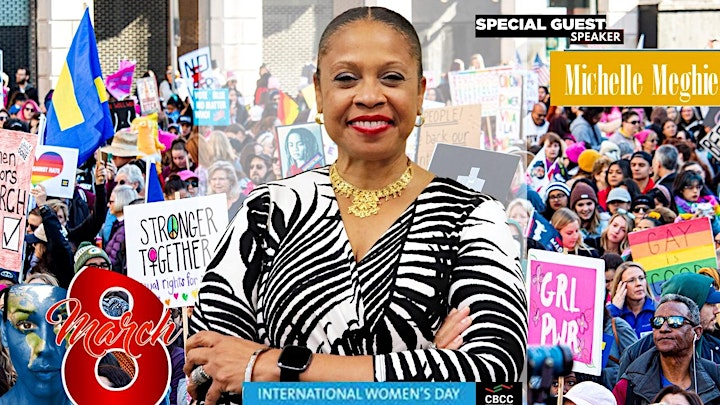 Special Guest: Michelle's Meghie, President of the Canadian Black Chamber of Commerce. (CBCC)
On the 8th of March every year, the world celebrates the Women's Day, which comes as an important reminder of women's role in making real and positive change in the human society over the ages. This year on International Women's Day, we are all urged to celebrate women's achievements while calling for gender equality. 
This event is open to women from all communities, races, ethnicities and religions. The world needs us to come together, All are welcome!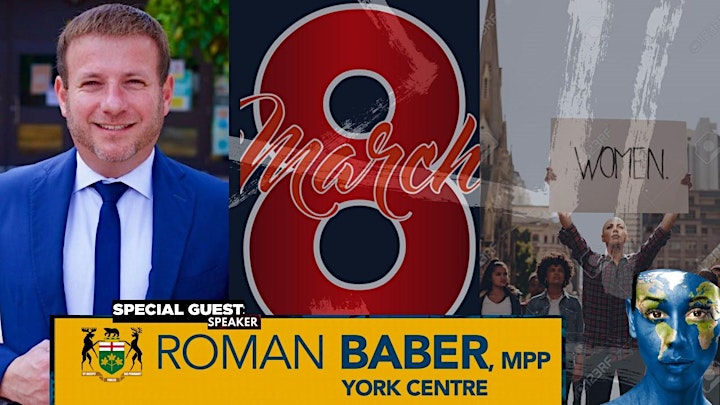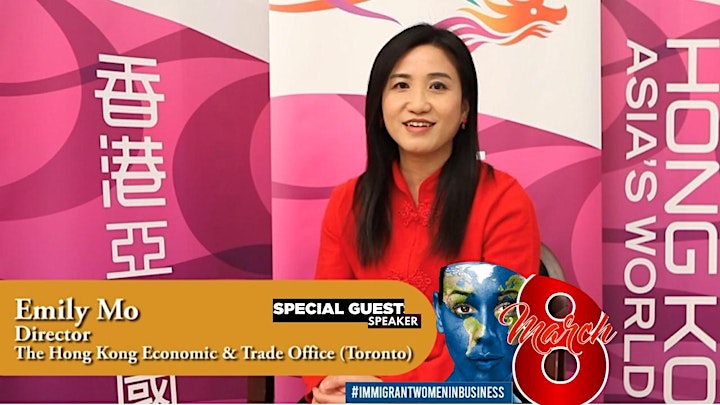 Enjoy collaborative networking, enjoy meaningful conversation and support IWB's Mission to unite women to be change agents in the world and IWB's Goal - accelerating women's business ownership and strengthen their impact on the economy. You will gain inspiration from remarkable IWB Founding Members as they share their experiences and offer insight into the world of business. Event features 24 women speakers all from Toronto Canada with a diverse array of backgrounds will each talk for couple of minutes. The topic: How they are changing the world in business, government, NGO, and media..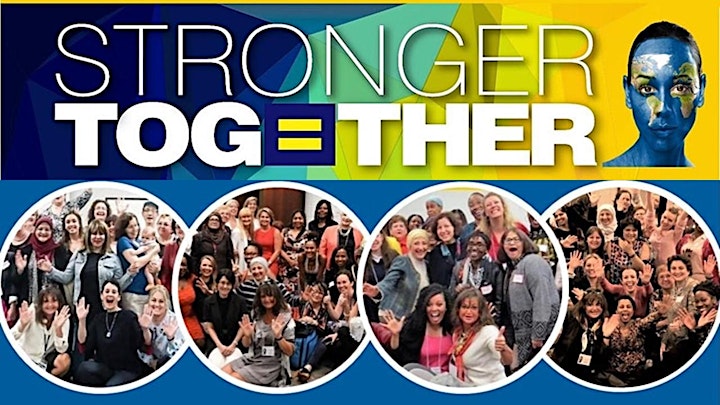 4.30pm – Networking 5pm - Speed Networking. Prepare your 1-2min elevator pitch - Business and Inspirational 6:15pm Opening Keynote by Michelle Meghie President of the Canadian Black Chamber of Commerce. (CBCC), Special Guest: Emily Mo, Director, Hong Kong Economic and Trade Office (Toronto) & Marvelous Muchenje, Genders and Human Rights Activist 6.30pm – Discussion - find answers from our expert entrepreneurs 7.00pm - Inspirational Speeches by Entrepreneurs, Women-Leaders, Activists 7.30pm - Award-Winning Keynote Shirin Ariff and City officials Roman Barber 8:00pm - "Women's powerful Karaoke Songs. Singing Together for Change 8:10pm – Awards. Kindness, Compassion, Mother, Collaboration, Courage, Passion, Persistence 8:20pm -  Closing Keynote by Jacqueline Dixon.
Panel Discussions: BELONGING: by: Dr. Doaa Mohsen, Marvelous Muchenje, Kiu Rezvanifar, Dr. Marlyn Morris WOMEN EMPOWERMENT – Shirin Ariff, Aziza Zareh, Assiatou Diallo, Maria Carolina Ojeda, Micky Gulati, Maryam Milani INCLUSIVITY: Stephen Clarke, Sonia Kurmey , Eszter Sebok WOMEN IN TECH: Ceres Silva BLACK LIVES MATTER: Jacqueline Dixon, Kimberley Cato, Alma Botcharova YOUTH EMPOWERMENT Francine Mbvoumbo, Tamesha Blackwood, Peter Ratnikov, Nancy Banyong, Trician-Renée Edwards WOMEN in LEADERSHIP:, Iby Gyorgyjakab, Mila Bezpala-Brown

Fun Quiz will be conducted during the event by Naira Velumyan with a chance for participants to win gifts from IWB Founding Members
IWB – Immigrant Women In Business is designed to help you as a woman grow, through having greater confidence and self-belief, and to empower yourself through gaining financial freedom to live the life that you want to lead. IWB is on a mission to encourage women to come together and play a role in building and empowering themselves to be a leader in business, social enterprises, and their communities.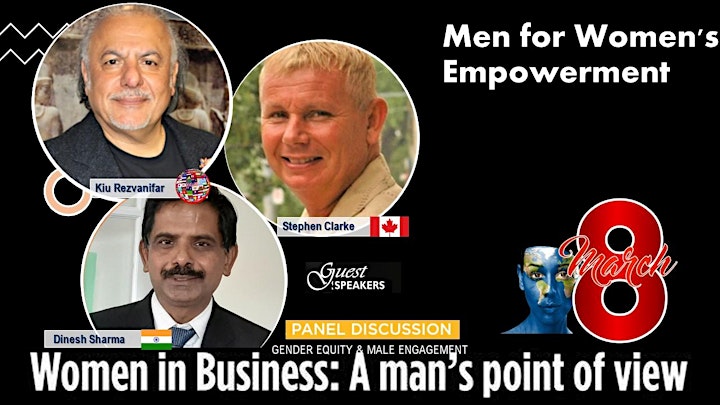 Immigrant Women in Business (IWB) is a Non-Profit Organization bringing together Women from over 50 different Countries around the Globe. These women have now made Canada their home and share a common goal of providing value to their new Sisters. Our motto of "We are Stronger Together" resonates with all Members and with a diverse Membership of business leaders, entrepreneurs and community builders our goal is to make Canada better and provide guidance and leadership to those that follow.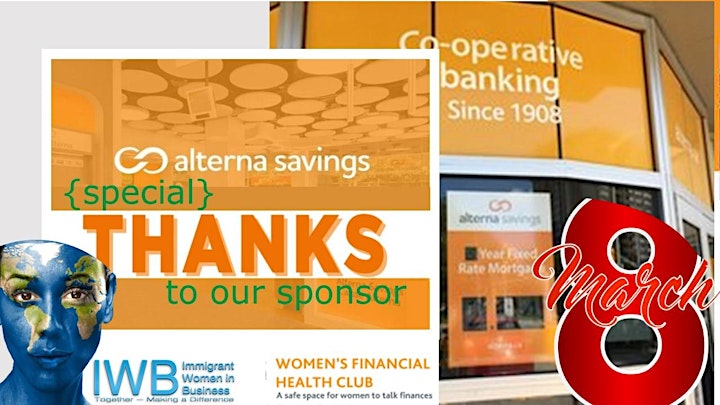 200 people will be attending this event. This event is for 19+ only. Sponsorship- and Exhibition opportunities are available to a limited few. Sponsors will shine in a powerful group. Please Contact: Svetlana at 416.824.0015 info@immigrantwomeninbusiness.com for more information
Tickets are $20. Please wear red or white. Delicious and healthy catering by @caribbeaneats.ca/