International Women's Day Conference
When and where
Location
Djavad Mowafaghian Cinema, SFU Woodward's 149 W Hastings St Vancouver, BC V6B 1G8 Canada
Refund Policy
Contact the organizer to request a refund.
Description
International Women's Day has been celebrated all over the world since the early 1900′s. The original focus was the movement towards equality and universal suffrage. It has since grown to become a day of celebration and recognition of women's achievements in both developing and developed countries alike. On March 8th, events are held around the world to celebrate the advancements we have made, and raise awareness for what we still have yet to accomplish. Last year, events took place in over 100 countries. Every year, YWiB SFU hosts a conference in celebration of this important day, and in order to provide a forum for the women of Vancouver to connect over a common cause.
We will host this year's event on Sunday, March 10th at SFU Woodwards. The event will feature keynote speakers, an interactive panel session, live entertainment and an expo. The speakers will be invited to share their stories in regards to personal experiences as women in their industry. The panel will discuss a variety of questions regarding the unique challenges women face in today's world and ways to overcome them. The expo will be an opportunity to showcase entrepreneurs, startups, and not for profit organizations dedicated to women's rights and advancement.
Hostess
Dawn Chubai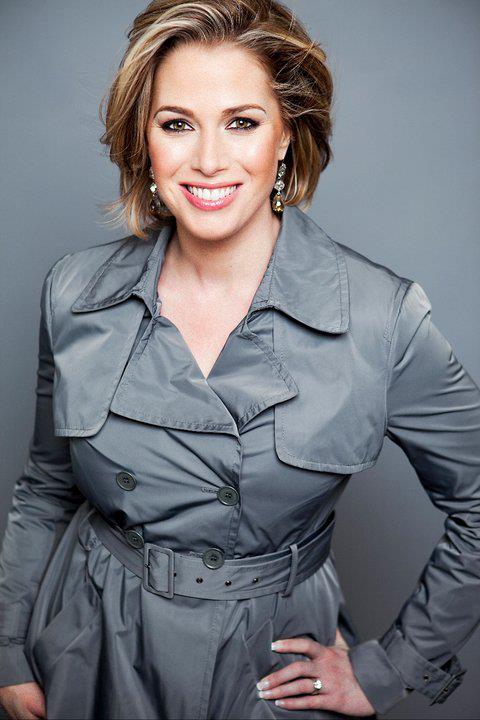 Host, Breakfast Television
Celebrating 9 years on Breakfast Television, Dawn's current role as a "Live Eye" Host has her doing everything from rapelling down a 20 storey building in a latex Catsuit, to flying with the Snowbirds, as well as cooking with some of the best chefs in the Lower Mainland. The Vancouver Canucks have also recently brought Dawn on as one of the in-arena hosts!
An established Jazz Vocalist (winning an ARIA award in 1999 for her debut CD, "New Chapters for an Old Book") Dawn also performs with the Legendary Dal Richards and has had the honour of performing at the Orpheum with the Vancouver Symphony Orchestra and Conductor Bramwell Tovey.
In addition to morning television and the stage, Dawn can often be spotted in several television productions and feature films including Mission Impossible 4, Twilight: Eclipse and Robert Redford's latest film, The Company You Keep.
Speakers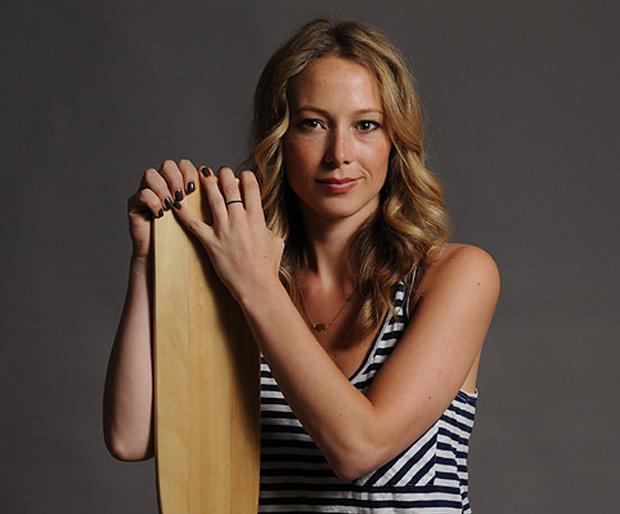 Tori Holmes
Tori Holmes' life changed one late night in 2005 in Dublin, Ireland. She was presented with the opportunity to row across the Atlantic Ocean from Spain to the Caribbean. The sum total of her knowledge regarding the row was contained a pamphlet with the bold and inspiring words "The Ultimate Test Of The Human Spirit". At the time she was only 21 years old, had never rowed before, had never really been in an ocean (unless you count the ferry to Victoria) and had less that 9 months to the start of her adventure. She shared her 86 day journey with Paul Gleeson, facing a hurricane, 2 tropical storms and the worst weather recorded in history for the time of year. To her surprise, dehydration, emotional lows, immense physical pain and 12 hours of rowing a day made it far more of a mental than physical challenge. They survived the crossing both in body and spirit by believing that "the difficult you do immediately; the impossible takes a little longer."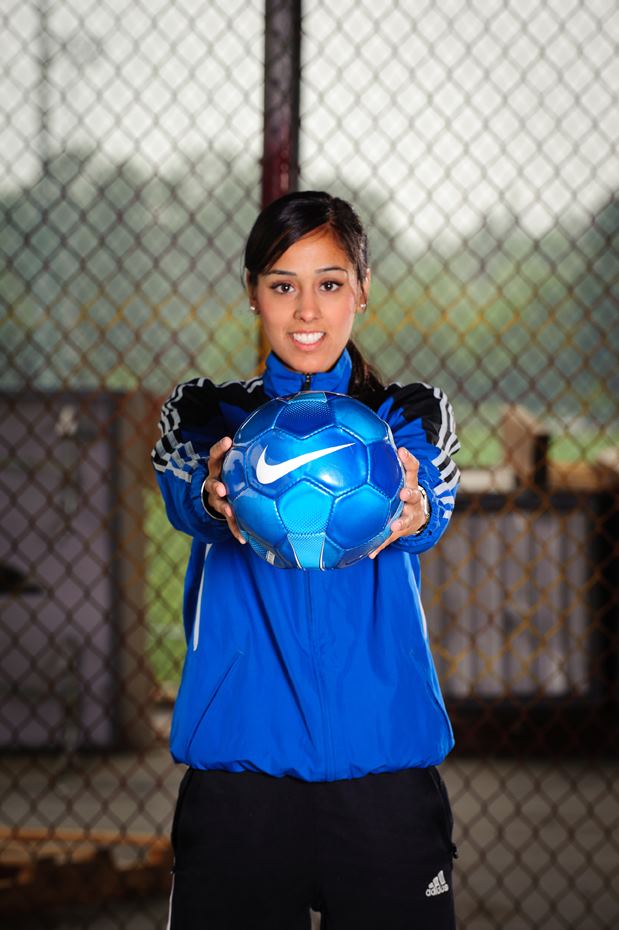 Ish Jhaj
Ish Jhaj is the founder of Shooting for Hope, an organization that travels to India to run soccer camps for underprivileged girls. Ish is a SFU Kinesiology graduate, currently pursuing her post-graduate studies and an avid soccer player. For Ish, soccer is much more than a sport; it is a vehicle for bringing people together. Shooting for Hope has the vision of giving young girls from rural communities a chance to enhance their lives through the beautiful game of soccer. They believe in encouraging young girls to be active in sports from early on, and see the benefits this can bring to their adulthood. The program aspires to build confidence in young girls and teach them with a little bit of work, you really can achieve your dreams. Learn more about Shoot for Hope here.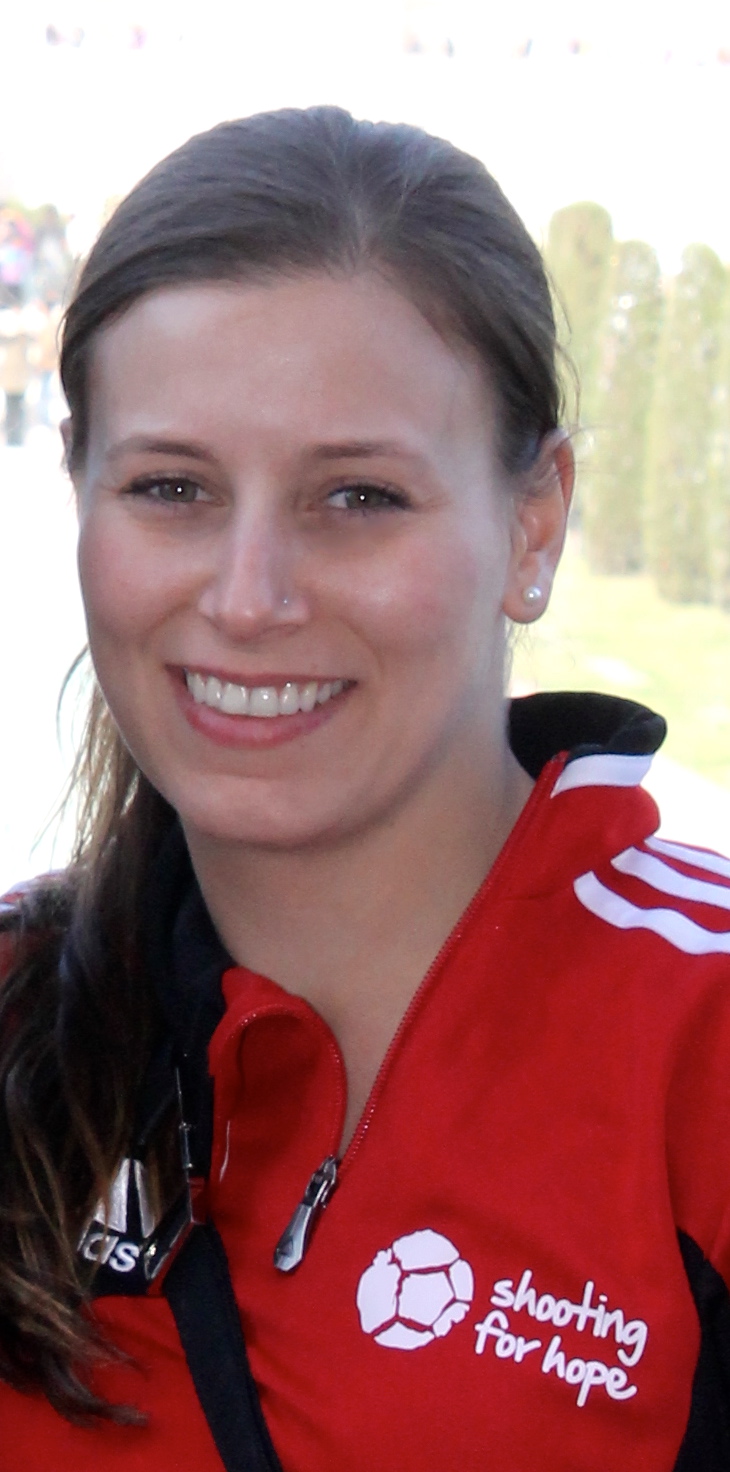 Concetta D'Amato
Concetta D'Amato was raised in a traditional Italian household where she learnt the incredible game of soccer. The love and passion that she has for the game is evident through every aspect of her life. Soccer has helped her develop into the compassionate person she is today as a daughter, sister, friend, and teammate. Concetta completed her undergraduate studies at the University of the Fraser Valley where she obtained a Kinesiology degree. She currently works at a post-rehabilitation clinic helping others reach their goals of living a healthy and pain-free life. Concetta hopes to inspire others to open their hearts to deserving people as it is forever rewarding.
Shahrzad Rafati
CEO & Founder, BroadbandTV Corp.
Co-Founder & Advisory Board Member, Chopra Yoga Center
Recognized by Fast Company as one of the 100 Most Creative People in Business, Shahrzad is accredited with pioneering both the technology and business model that made peace between big entertainment companies like the NBA and their fans who were uploading pirated content to video sites like YouTube. Shahrzad has grown BroadbandTV to have the fourth largest entertainment network on YouTube and has personally driven deals with Google, TELUS Communications, DivX Inc., MTS Allstream, NBA, Discovery, Endemol, and other leading companies. She is also the co-founder of the world's first Chopra Yoga Center, alongside world-renowned spiritual leader Dr. Deepak Chopra. In addition to her business achievements, Shahrzad actively pursues ways to encourage radical social change by empowering social entrepreneurs to make a difference. She is the founder of VISO Give, the first online channel to allow viewers to donate to charities they are passionate about simply by watching YouTube videos about them. Shahrzad's personal vision and mandate is one of constructive professional achievement and social betterment. She strongly feels that the two concepts are not mutually exclusive.
Panellists
Mesha Toor – Facilitator
Actress, TV Host, Model, Stylist, Designer @ House of Mish

A Canadian actress, model, and fashion designer born and raised in Vancouver, BC, Mesha Toor is more than just a one-woman show. Carrying the ultimate business women persona, Mesha has her hands full in all areas: from fashion to film, to fashion show choreographer, wardrobe styling, event coordinator, dancer, pageantry, and community activist. Mesha started off her career as a fashion designer before falling in to film and television. She studied at the Art Institute of Vancouver, completing her degree in Fashion Design and Merchandising.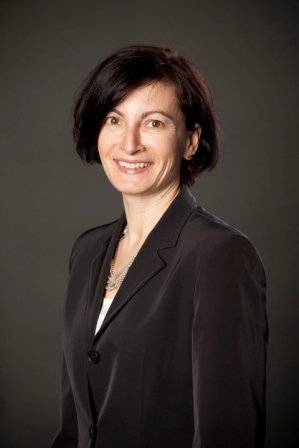 Catherine Roome
President and CEO for BC Safety Authority
Catherine believes that people have an extraordinary capacity to contribute to a vision they believe in. Becoming President and Chief Executive Officer in April 2011, Catherine applies her broad experience from other organizations - and in particular her acumen for risk management - to delivering BCSA's vision of safe technical systems everywhere. A creative, principled leader, Catherine envisions a better future. She knows there is power in making connections between people for a common purpose. It's this sharing and building on each other's knowledge that will advance safety. A professional engineer, and recipient of several business and leadership awards, Catherine received her degree in electrical engineering from the University of Victoria. Her leadership style continues to encourage the unique brilliance and potential that exists in everyone.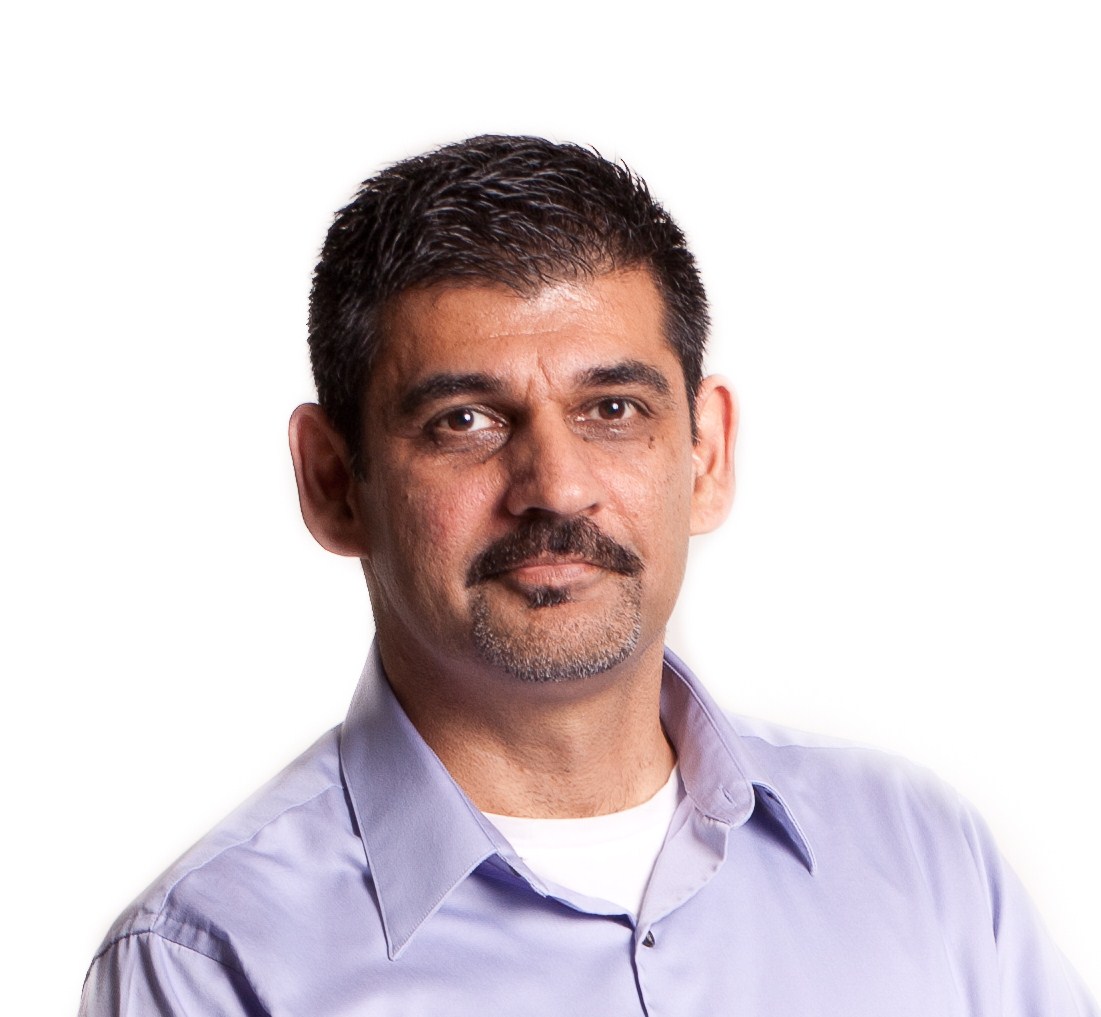 Sam Thiara
Undergraduate Alumni Engagement, SFU Beedie
Through his tireless work, Sam continues to be committed to the betterment of communities. In Nov 2012 he recieved the Queen's Diamond Jubilee Medal and in 2006, he received the Governor General's Caring Canadian Award for leadership and community involvement. Since 2004, Sam has found his calling at the Beedie School of Business as Associate Director, Undergraduate Alumni Engagement. His role is to enhance the business student/alumni experience, personally and professionally, outside of the classroom so they complement their degree. Either as a mentorto a single student or speaking to hundreds, he shares his experiences through storytelling and helps thousands pursue their dreams.
Cynthia Roney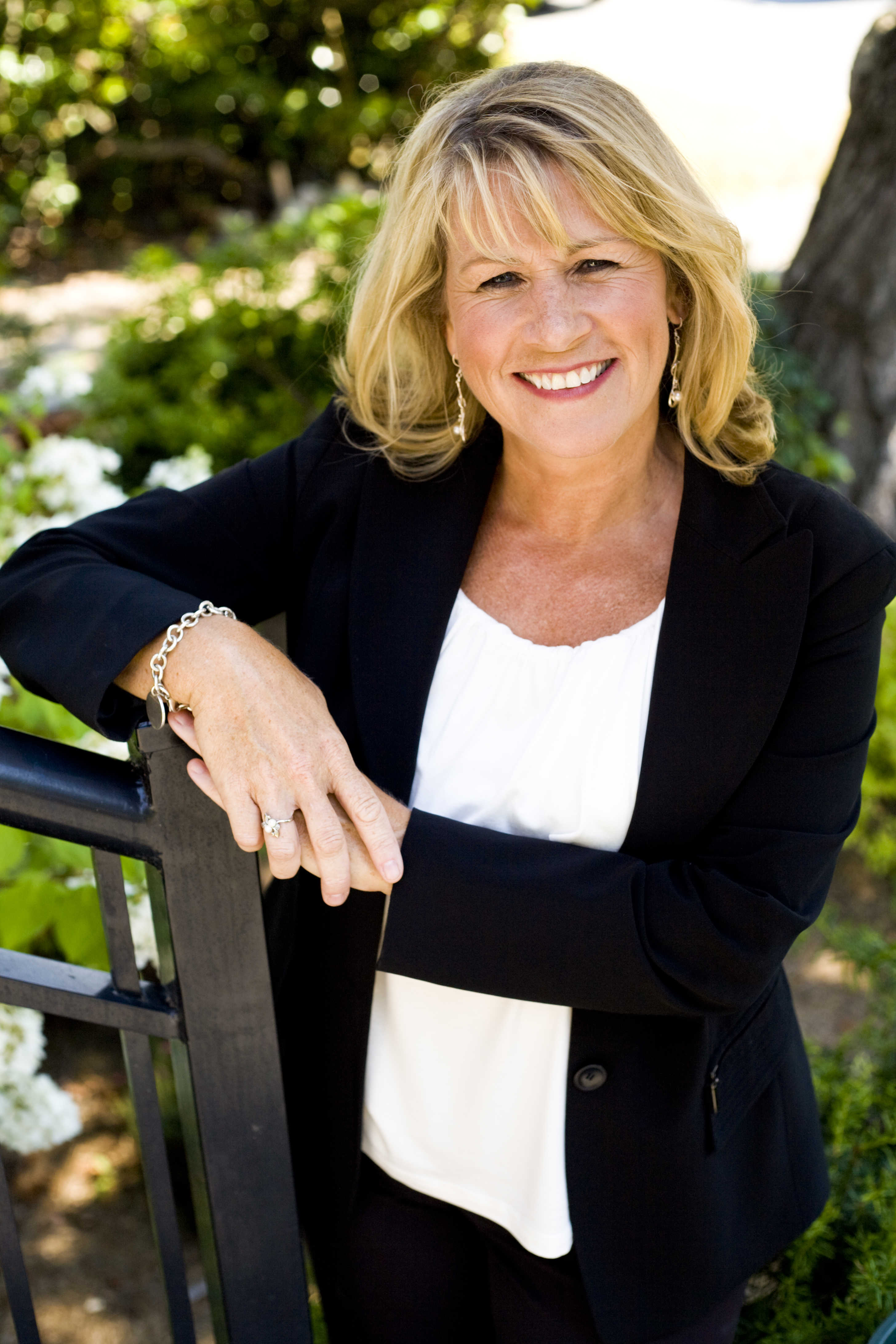 Found and CEO, Executive Passage
Cynthia Roney, Executive & Business Coach and former public company biotech CEO, is a results driven coach known for her non-nonsense, energetic, laser focused approach. She understands the importance of building strong relationships and helps teach professionals how to leverage LinkedIn as a powerful connecting platform. As an executive and business coach, Cynthia works with a diverse group of clients including executives, business owners and high potential individuals, including women, ready to breakthrough to success. Her presentations include real world examples, hands-on specifics and are highly interactive.

Stephanie Cadieux

Minister of Children and Family Development
Stephanie Cadieux was appointed Minister of Children and Family Development on September 5, 2012. She formerly served as Minister of Social Development, Minister of Community, Sport and Cultural Development and Minister of Labour, Citizens' Services and Open Government. Stephanie was elected MLA for Surrey-Panorama in the 2009 general provincial election. Stephanie worked with the BC Paraplegic Association as director of marketing and development and was manager, accessibility for 2010 Legacies Now. She has been an active community volunteer and was the president of Realwheels Society, a member of the advisory panel with International Collaboration On Repair Discoveries (ICORD), and a mentor with the Y.W.C.A. Stephanie has lived in Surrey for ten years with her husband and enjoys sailing and travel.

Lynne Quarmby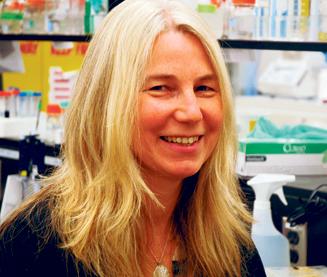 Professor and Chair of Molecular Biology & Biochemistry
Simon Fraser University
Lynne Quarmby is a professor of molecular biology and biochemistry at SFU. .She runs a cell biology research lab and is chair of the department. Her passion for teaching with a view of sharing her excitement about science was recognized when Lynne was a recipient for the 2011 Teaching Excellence Awards . Lynne's love for teaching science extends beyond the university classroom her essays can be found in the Nonfiction pages of the on-line literary magazine, Numéro Cinq and her blog, The Crux as a means of engaging a bigger audience. Lynne was also named to Vancouver Sun's 100 Women of Influence list.
Expo
Vancouver Police Department | Mobify | Passion Foundation
Women of Impact | Battered Women's Support Services
Beauty Night Society | Hootsuite | By Post Street
Butter Media Photobooth | Style Nine to Five | Avon
Love Story Media | Sweet Bites | Nutrition & Health UBC
SFU Womens Centre | Inner Fire Creations | Lunapads
Performers
The Jardines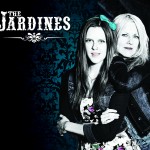 Cherelle and Ajaye are a mother daughter country/roots songwriting team from Richmond. In 2010, The Jardines made their debut with a brand new self titled release at the Olympics opening ceremonies. Backed by a 6 piece band, The Jardines started to make their mark on the music industry. Read more about The Jardines here.
Erin Krish
Erin Kirsh is a Toronto-born poet who relocated to Vancouver in 2008. She is a member of the 2012 Vancouver Poetry Slam Team and a National Haiku Death Match champion. When she is not scribbling poetry onto the backs of receipts or muttering to herself while counting out seventeen syllables on public transit, she is likely on a hunt for the perfect bagel and playing with her cat, Zizi.
Follow us on Twitter @YWiBSFU #IWDsfu to keep up with all conference updates!
If you have any questions or concerns, please feel free to contact our event chair, Luvania Pathmanathan at luvania@ywib.ca