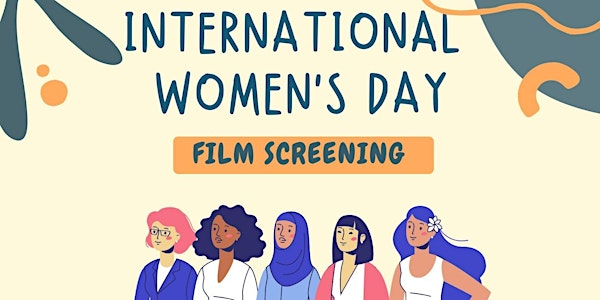 International Women's Day Film Screening
We are celebrating International Women's Day at the Public Brewhouse and Gallery! Join us for craft beer, films, and refreshments March 15
Date and time
Tue, Mar 15, 2022 7:00 PM - 10:00 PM CDT
Location
The Public Brewhouse and Gallery 301 Main Street Steinbach, MB R5G 1Z2 Canada
About this event
FINDING DAWN
Acclaimed Métis filmmaker Christine Welsh brings us a compelling documentary that puts a human face on a national tragedy – the epidemic of missing or murdered Indigenous women in Canada. The film takes a journey into the heart of Indigenous women's experience, from Vancouver's skid row, down the Highway of Tears in northern BC, and on to Saskatoon, where the murders and disappearances of these women remain unsolved.
THE GRASSLANDS PROJECT - LIFE OUT HERE
This short documentary from The Grasslands Project brings a female perspective to the male-dominated ranching and farming industries. Women often have a strong voice in the operations, and some women have been running their own ranches for decades. For this collaborative documentary, the participants themselves chose the themes to be discussed and then interviewed each other. These women are deeply dedicated to their farms, ranches and families. They can ranch as well as a man... maybe even better.
BRAVE NOISE
A COLLABORATION WITH A BIG GOAL: A SAFE AND DISCRIMINATION-FREE BEER INDUSTRY. bravenoisebeer.com
Brave Noise is advocating for safe spaces and inclusive environments by requesting breweries be transparent with their policies and commit to long-term work. The Public Brewhouse and Gallery are excited to announce their participation and commitment to this project.
THE PUBLIC BREWHOUSE AND GALLERY
The Public Brewhouse and Gallery is a microbrewery, tasting room, and rural contemporary art gallery in Steinbach, MB.
The public square is traditionally a multi-functional space in the heart of a community. It is a site for celebrating life, exploring culture, engaging in debate, and making a living. It is an open and accessible place for leisure, information, sustenance, and relationship. beerandart.ca
AGAPE HOUSE - EASTMAN CRISIS CENTRE INC.
The mission of Agape House-Eastman Crisis Centre, Inc. is to empower women and children experiencing family violence by providing safe shelter, information, counseling, and ongoing support to our family of clients. agapehouse.ca