Description
"Celebrating Women's Entrepreneurship"
Join us in celebrating International Women's Day at our second annual Women and Wealth Conference on March 8th, 2017 at the DoubleTree by Hilton Edmonton (it will also be live streamed across Canada). This year the theme is "Celebrating Women's Entrepreneurship".
Women play a major role in driving the world economy. According to the 2015 Global Entrepreneurship Monitor, women control about $20 trillion in annual consumer spending - a number expected to rise to nearly $28 trillion by 2020. They make up 40% of the global workforce, are earning professional degrees in record numbers, and companies have implemented programs to remove organizational biases in order to increase the number of women in leadership positions. Yet a gender equality gap remains. Overall, women compared to men continue to suffer from higher rates of unemployment, are less likely to participate in the labor force, and face higher risks of vulnerable employment with conditions such as inadequate earnings. According to Catalyst Canada, Canadian women earn $0.82 to every $1 earned by men. The goal of our conference is to help women feel supported, enabled and empowered to flourish in business and to close this gender gap.
International Women's Day is a worldwide celebration of the social, political and economic achievements of women past, present and future. In some countries including Bulgaria, Russia, Vietnam and China, it is a national holiday and is celebrated by both men and women. International Women's Day has been observed since the early 1900s and continues to be celebrated today.
What can you expect?
Join us for a buffet dinner and cash bar and take part in an evening of inspiration from four renowned female speakers who have developed their careers as entrepreneurs and are experts in their respective fields. Our talented MC, Carrie Doll, will engage the speakers and audience in an interactive Q&A following each presentation and will ensure the evening is spectacular from start to finish. Before embarking on a career of speaking at and organizing events, Carrie spent 13 years as a news anchor for CTV Edmonton.
The agenda for the evening will be as follows:
4:30 pm – 5:30 pm: Registration, Buffet Dinner and Cash Bar
5:30 pm – 5:45 pm: Welcome from Carrie Doll
5:45 pm – 6:15 pm: Kendall and Justine Barber, Poppy Barley
6:15 pm – 6:45 pm: Teresa Spinelli, Italian Centre Shop
6:45 pm – 7:00 pm: Break
7:00 pm – 8:00 pm: Rachel Mielke, Hillberg & Berk
8:00 pm – 8:10 pm: Lori McConnel, Suit Yourself
8:10 pm – 8:30 pm: Closing Remarks from Carrie Doll and Peter Kinkaide

All conference attendees will receive a Women's Day Gift Bag with contributions from Cloud Nine Pajamas, My Daughter Fragrances, Aloette Cosmetics, THRD, Hillberg & Berk, Poppy Barley and more.
Even though this event is for International Women's Day, everyone is welcome to attend! Please note that there is free parking at the DoubleTree.
For those of you who do not live in the Edmonton area but would like to take part, there are also tickets available to watch the conference on a live webcast.
Guest Speakers
Rachel Mielke - Hillberg & Berk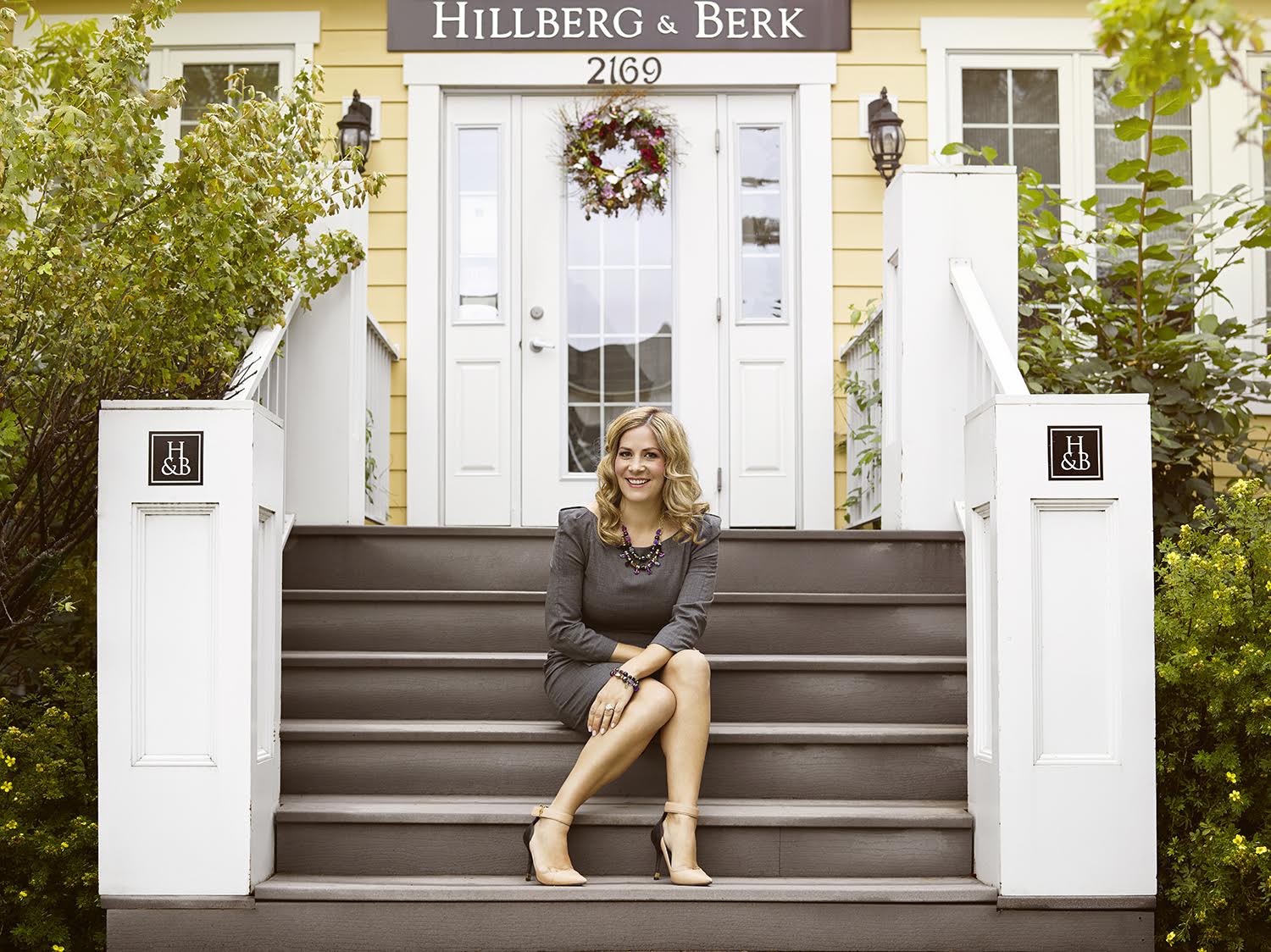 In 2007, jewellery designer and entrepreneur, Rachel Mielke, founded Hillberg & Berk with one goal in mind—empower women through design. Rachel's dream has now materialized and she leads a growing team inspired by her purpose.
From Her Majesty, Queen Elizabeth II, to Olympic gold medalist Tessa Virtue, the timeless, sophisticated Hillberg & Berk aesthetic helps women worldwide capture their sparkle.
To date, Hillberg & Berk has contributed more than half a million dollars to both national and international organizations assisting women in their pursuit of greatness.
Rachel's ascent, marked by once-in-a-lifetime opportunities, carried her from a kitchen operation to leading a company that in 2015 ranked #115 in the 27th annual PROFIT 500 ranking of Canada's Fastest-Growing Companies and being named one of North America's 2015 Ernst & Young Entrepreneurial Winning Women. Most recently, Rachel ranked number six on the W100 list of Canada's Top Female Entrepreneurs, moving up 38 spots from 2015.
In Rachel's keynote, "Life Through the Kaleidoscope", she describes how developing a unique perspective on life has allowed her to overcome obstacles and achieve greater success and fulfillment. Her session explores personal stories of the ups and downs of building a multimillion dollar business and secrets from Dragon's Den. Rachel will share the single most important factor that has helped her build a successful company that anyone can take away and use in their life to be happier and more successful.
Kendall and Justine Barber - Poppy Barley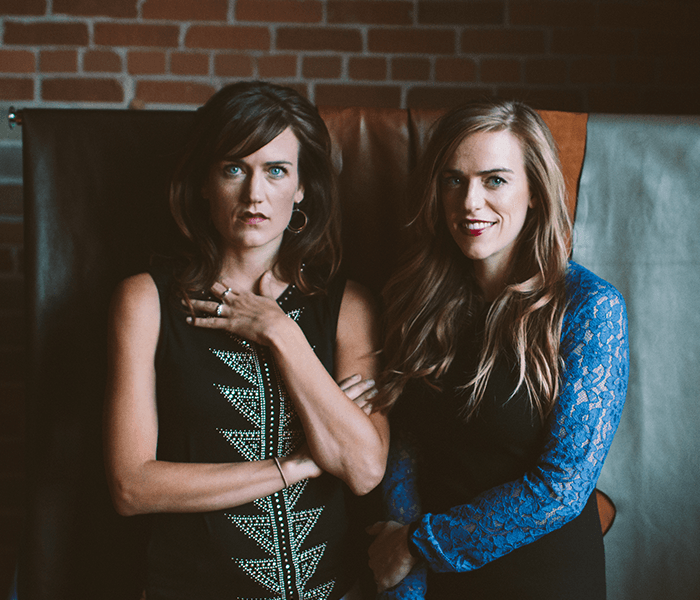 Kendall Barber is the co-founder of Poppy Barley, a company rethinking every step of the footwear industry. Apart from creating a socially-conscious business, Kendall has committed time to serving the community as a member of 1000 Women Advisory Committee for Norquest College, board member for YWCA Edmonton, a run ambassador for lululemon athletica and supporter for Hope Mission Kids in Action. Kendall has won a number of awards, including being named on Avenue magazine's 2014 Top 40 Under 40 list, Western Living Designers of the Year 'Ones to Watch' and Global Edmonton Woman of Vision.

Justine Barber is the co-founder of Poppy Barley, an ethical omni-channel e-commerce footwear company. Justine has a Bachelor of Commerce from the University of Alberta (U of A) and a Master of Arts in Conflict Analysis from the University of Kent. Her work history is equally diverse with time spent working in consulting, conflict prevention, and on Alberta's 10 Year Plan to End Homelessness prior to starting Poppy Barley. Justine is married and a new mother to Jude; in her (limited) spare time she enjoys running, reading and relaxing through 'Netflix and wine.' Justine recently won the Alumni Innovation award from the U of A, was named one of Western Living Designers of the Year 'Ones to Watch' and a Global Edmonton Woman of Vision.
Teresa Spinelli - Italian Centre Shop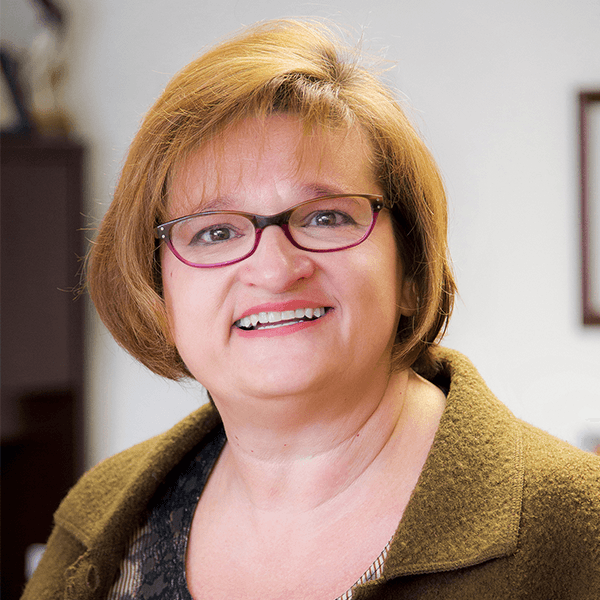 Teresa Spinelli lives by her father Frank's motto, "The more you give, the more you get back". After family (a big, loud one) her staff (500 of them) are the most important thing to her. Teresa runs a bottom-up company, asking everyone for their perspectives and ideas.

Next on the priorities list is supporting Italian traditions and building community, especially by helping to revitalize inner city neighbourhoods and programs that feed hungry kids. It's likely she'd adopt them all if she could.

Kind, visionary, open-hearted and determined are how people describe Teresa. She took over the company reluctantly in 2000, but has since turned it into a powerhouse speciality grocery store, adding two new locations in Edmonton and one in Calgary. The vision is for stores all over Western Canada and a $100m business. With time still left to spend with family, of course. Now, sit down and eat.
Sponsors
The International Women's Day Conference 2017 is brought to you in part by Raintree Financial Solutions, Kingston Ross Pasnak LLP, Newlook Capital, The Luxus Group, Newport Private Wealth, The Capita Group of Funds, Sorrell Financial, Bryan & Company, Prestige Capital and Olympia Trust Company. The speakers of the conference are brought to you by Poppy Barley, Italian Centre Shop and Hillberg and Berk. The Women's Day Gift Bags are brought to you in part by Cloud Nine Pajamas, THRD, Aloette Cosmetics and My Daughter Fragrances.

All net proceeds will be donated to Suit Yourself. Suit Yourself assists Edmonton and area women in increasing their self-esteem and confidence by having the appropriate business clothing to start their career or transition into a new employment journey. They currently assist over 500 women yearly through the generous donations from individuals, retailers and various clothing drives.