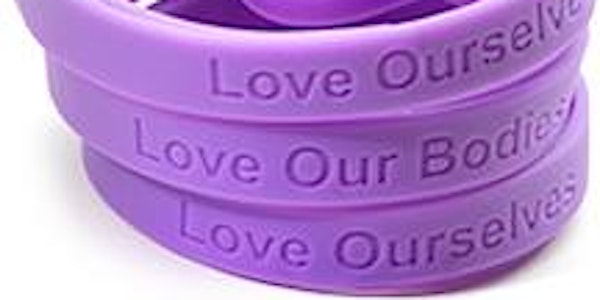 Interrupting the Stigma: Putting an End to Size-Shaming
When and where
Location
University of British Columbia: Robson Square 800 Robson St, Vancouver, BC Main Lecture Theatre Vancouver, BC V6Z 3B7 Canada
Description
In honor of eating disorders awareness month coming up in February, the Provincial Eating Disorders Awareness (PEDAW) campaign in partnership with the Vancouver Public Library are presenting a FREE panel event along the theme:

INTERRUPTING THE STIGMA: PUTTING AN END TO SIZE-SHAMING

This talk will have a panel of eating disorder experts ranging from a dietitian, a therapist, an expert in weight bias, and a recovered individual!

Come join us for this FREE hour full of useful discussions and thoughtful dialogues!


WHEN:
Saturday, January 30th, 2016, 12:00pm – 1:30pm
WHERE:
University of British Columbia: Robson Square, 800 Robson Street., Vancouver, BC in the Main Lecture Theatre. Directions for the event can be found here: http://bit.ly/1I648ap
WHAT:
FREE panel discussion in recognition of Eating Disorders Awareness Month featuring insight from a number of individuals
DESCRIPTION:
We are proud to provide this opportunity for you to listen and ask questions to our panelists as they share their illuminated perspectives. Our panelists come with expertise in, connection to, and actions on the real-world desires and struggles that individuals have with body-image, self-esteem and eating disorders. We thank them for sharing their knowledge, personal experience, and insights in the area.
By attending you will have the opportunity to engage in useful discussion and thoughtful dialogue and leave with a rich learning experience and better understanding on how to put an end to size-shaming and obtain a positive body image!
PANELISTS:
Kristi Gordon is the Senior Meteorologist on Global BC's News Hour, Early News and Noon News. She was born and raised in White Rock and Crescent Beach and earned a double science major in Meteorology and Physical Geography at the University of British Columbia. After eight years in university (way too long), Kristi spent the next several years working across Canada as a both an Operational Meteorologist and On-air Meteorologist. She started initially in Vancouver but lived in both Toronto and Edmonton for a while. During that time she worked for almost every other network in the country: The Weather Network, CTV, A-Channel and CityTV. Kristi now brings that experience home and is honoured to be part of the top-rated newscast in the country.
Caitlin O'Reilly holds degrees in social work and public policy and is currently a PhD candidate at the University of British Columbia. O'Reilly has developed an academic and professional career focused on mental health, weight stigma and eating disorders. Her current research priorities are in eating disorders treatment and reducing weight stigma in health care.
Ali Eberhardt is a Registered Dietitian who holds a Bachelor of Science, Food Nutrition Health degree with Honors from the University of British Columbia. She has been working in the Provincial Adult Tertiary Specialized Eating Disorders Program since 2011 as well as with the Looking Glass organization since 2011. Ali believes in collaborating with clients to help achieve their goals through a caring & compassionate approach. Ali is passionate about helping clients find a healthy relationship with food & body.
Tyson Busby is 28 years old and went to woodstone which is now looking glass residence. That is where his recovery journey began and he has been recovered from his eating disorder since he left there. Tyson struggled for 7 years with his eating disorder and was probably and will always be the biggest struggle he has encountered in his life. Tyson now has a beautiful family, a 3 year old son and a brand new baby daughter. He tries as much as possible to give back in regards to eating disorders and the struggle he went through to give a sense to hope to others that struggle with the same illness that took advantage of him for a large part of my life.
FACILITATOR: CaraLynne McLean is a Registered Clinical Counsellor with a B.A. from Queen's University and Master's Degree from the Adler School of Professional Psychology. CaraLynne has held contracts with Vancouver Coastal Health and Family Services of the North Shore. She currently is in private practice specializing in the treatment and prevention of eating disorders, and is a member of the North Shore Education Committee for the Prevention of Eating Disorders. She has earned certifications in both Family Based Therapy for Eating Disorders (FBT - Maudsley Approach) and Emotion Focused Family Therapy for Eating Disorders (EFFT).
PARKING:
To access the Robson Square's underground parking, travel to the corner of Howe Street and Nelson Street (Howe Street is a one-way street). Once you have entered the parking lot, follow the directional signs to UBC Robson Square parking area.

PUBLIC TRANSIT:
The Translink website allows you to plan your trip via transit to UBC Robson Square from any Lower Mainland location. Closest skytrain station is Granville Station on the Expo Line.
For more information, please email pedaw[at]familyservices.bc.ca
Facebook: www.facebook.com/loveourbodiesloveourselves
Twitter: @loveourbodies
Blog: jessieslegacy.com/love-our-bodies-love-ourselves/our-blog
Website: www.jessieslegacy.com
Youtube: www.youtube.com/user/loveourbodies
*FEEDBACK IS IMPORTANT TO US!
Please remember to fill out our online feedback form after the event to help us improve future events: http://fluidsurveys.com/s/pedawpanel
---