Join Dr Lynn Gehl for a talk on intersectionality as it relates to Indigenous Women and Girls with Disabilities (#IWagWid)
About this event
Black feminist thought created the concept "intersectionality" as a measure to help people understand the difficulties of living under more than one layer of structural oppression such as both sexism and racism. This talk begins with a discussion of what the concept means cognitively, and also what it means at the level of practice in terms of encountering people who are intersectionally oppressed and in terms of direction at the level of social justice.From this place of understanding the discussion will then shift to the matter of Indigenous women and girls with disabilities (IWagWid) who are disturbingly bigger targets of sexual assault. Drawing on the Gehl Report (2021) the issues discussed will include: a discussion of the cause of disability; the limitations of the national inquiry into Missing and Murdered Indigenous Women and Girls; a statistical snapshot of both their higher rates of disabilities and higher rates of sexual assault; a summary of all previous recommendations; and the call for a political model of disability which demands Canada do better in serving IWagWid. This discussion will be inclusive of Lynn's recent United Nations written and oral submission during the "79th Session of the Committee on the Elimination of Discrimination Against Women Seeking Input on the Rights of Indigenous Women".
​Lynn is an author, advocate, public speaker, and artist. Her work encompasses both anti-colonial work and the celebration of Indigenous knowledge. She challenges Canada's practices, policies, and laws of colonial genocide such as the land claims and self-government process, the sex-discrimination in the Indian Act, the continued destruction of Akikpautik / Chaudière Falls - an Anishinaabeg sacred place, and Canada's lack of policy that addresses that Indigenous women and girls with disabilities are bigger targets of sexual violence. She weaves wampum belts, builds petro-forms, paints, and plays with digital art. She has two books – The Truth that Wampum Tells: My Debwewin on the Algonquin Land Claims Process; and Claiming Anishinaabe: Decolonizing the Human Spirit. Her third book titled "Gehl v Canada: Challenging Sex Discrimination in the Indian Act" will be available in September 2021. This latest book will address her Charter challenge regarding INAC's unknown and thus unstated paternity policy. Lynn is frequently called upon as an expert by various media outlets to offer commentary on Indigenous issues.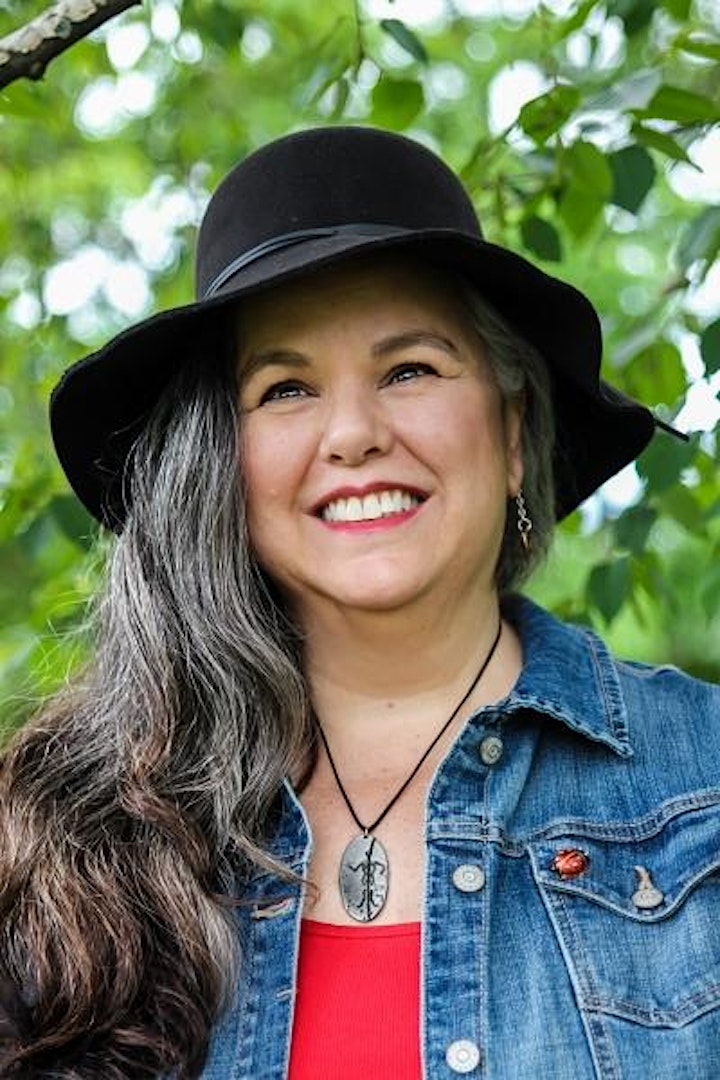 About Disorientation Week
Are you ready to get disoriented? Dis-­Orientation Week (Dis-­O Week) is a week of various events and activities oriented around social justice, environmental justice and anti-oppression put on by Trent groups and members of the community. Dis-­O Week is an integral part of keeping the embers of activist culture burning at Trent. Through this week, a new group of students and community members are invited to participate in and join the future of social justice, environmental justice and anti-oppression at Trent and in the community. Join us this year for 6 days of free workshops, giveaways, speakers, films, tours, socials, learning, fun, agitation, and, of course, disorientation.
We hope that these community-oriented events work towards forming culture-changing relationships with each other to build momentum and sustainability within the activist culture at Trent and in Peterborough/Nogojiwanong.
We acknowledge that this event will be taking place on the traditional territory of the Michi Saagiig Anishnaabe people, at the gathering place known as Nogojiwanong, or the place at the foot of the rapids. The significance of this place is not lost on us, and we hope that this gathering will inspire solidarity, action and change for years to come.