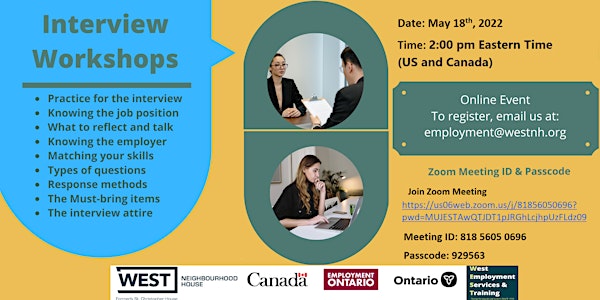 Interview Workshop – preparing for a successful job interview
The interview workshop: how to prepare and how to conduct yourself to be successful during a job interview.
About this event
When you are in a job interview, are you responding to what you are being asked? Is your body language sending the right message to the interviewer? Do you understand the job you are applying for?
In this "Interview" workshop, your instructor will discuss the best interpersonal communication practices, the right body language and types of responses, the appropriate dress code depending on the job and the hiring company, and the preparation steps you should take before your interview. By participating in this event, you could also learn how to demonstrate that your skills, experience, and personal attitude and values are a real match for the job position you are applying for.