Description
Interviewing with Confidence and Joy
Everyone gets nervous with a job interview - and that's ok!
Together, we'll discuss how to tell stories that make you shine, what to prepare before you go in, how to manage your anxiety and nervousness and what to do when you leave the interview.
With a little preparation and practice, you can walk into any interview presenting your best self - and walk out knowing that no matter the outcome, you gave it your all
In this session, you will:
Building your STAR stories

What to prep before your interview

Strategies for anxiety and nervousness

What to do after your interview
---
About Richard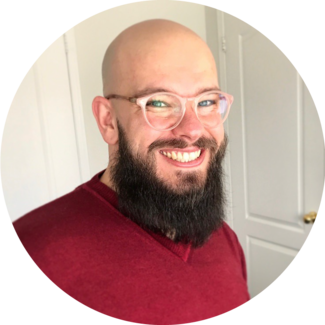 Richard Gawlas
I've been on the job hunt eight times in the last 10 years. Shorter gigs in your career are the new normal and I'm on a mission to help people job hunt, happy.
I created Landing to support your mental health and well-being on the job hunt and together, we'll get you set up to hunt like a champion, build a positive support network and manage the highs and lows of trying to land your next opportunity.
---
What is Spotlight?
We know that staying up to date on today's big ideas and tomorrow's big trends is a job in and of itself.
As the world's first working, learning and growing store – we are excited to introducing Spotlight: a new community gathering and learning space. Spotlight will engage communities with knowledgeable experts to both inspire, inform, motivate and educate.
Spotlight is a space accessible to persons that use mobility devices. We encourage people from all backgrounds to participate in our public programming