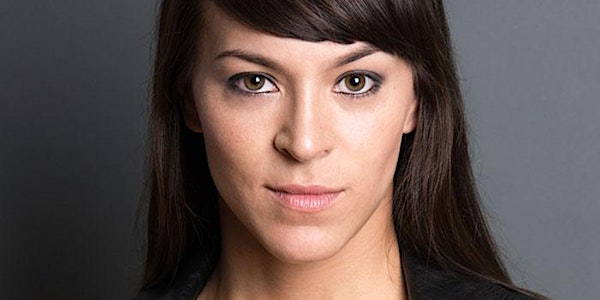 Intimacy Workshop for the Stage with Siobhan Richardson
Location
The Great Canadian Theatre Company
1233 Wellington Street West
Ottawa, ON K1Y 0G7
Canada
Refund policy
Refunds up to 7 days before event
Description
Learn the techniques and the language to stage human sexuality in a way that is professional, dynamic and focused on storytelling. Whether you're a director, actor or stage manager, you've probably been confronted with an intimate scene and you know how difficult they can be to stage comfortably. This workshop is designed to give you the tools you need to handle these moments respectfully, safely, and with confidence. Learn the language and standards for staging intimacy that should be followed from rehearsal into performances, just like fight choreography.
In this workshop, actors learn specific techniques for accessing their vulnerability in a dramatic context, resulting in powerful chemistry between characters without compromising personal boundaries. Focus is on subtle and specific details in choreography, and on acting exercises to keep partners connected physically and emotionally. It's an exploration of intimacy within a dramatic context for the purpose of telling the story of the scene. We'll also touch on how to approach preparing for scenes of intimacy in rehearsal, consent, boundaries, your rights (including union rules), and psychological safety.
This is not just kissing or sex scenes. The principles can include the intimacy between parents and children, between dear friends, and can also apply to scenes of sexual violence.
Topics include:
Instant Chemistry

: simple acting exercises to facilitate mutual trust and to create chemistry with any scene partner

The Pillars

: guidelines for approaching scenes of Intimacy, including script work, communication of personal boundaries, consent, and other professional etiquette practices

Your Instrument

: physical work and emotional preparation for more effective scenes of intimacy

Emotional Fitness

: techniques and ideas to begin exploring your own methods of maintaining your own psychological health, assuring your own resilience and the quality of your craft

The Workplace

: Best practices and recommended working conditions

Your Unions

: CTA (stage) and IPA (film) rules regarding intimacy and nudity.
Touching (handshakes, handholding, hugging) through guided contact improv is part of the course. Kissing is not required. While the goal is to explore emotional and physical intimacy, the core concept of this work is Safety, for the facilitation of safe exploration. All touching is consensual, and participants are always invited to sit out and watch, should they feel uncomfortable or triggered.
This workshop is presented and subsidized through the TACTICS Green Room Series, with venue support from the Great Canadian Theatre Company. TACTICS acknowledges the support of the City of Ottawa and the Ontario Arts Council.
A further subsidy is available for a few spots at a reduced price—please contact Bronwyn Steinberg at tactic.series@gmail.com for more information.