Description
Intimate Partner Violence
How to work safely and effectively when issues of power, control and abuse emerge in therapy
Course Overview
The Tyndale Family Life Centre is hosting a workshop for Therapists, Counsellors, Psychologists, Social Workers, Family Support Workers, and Pastors that will help develop the skills to navigate abuse and trauma within intimate relationships of couples they are working with. In this half day seminar, presenters Janet Kim and Brenda Spitzer will provide an engaging, informative and interactive training experience that will explore ways to work safely and effectively when intimate partner violence (IPV) emerges as an issue in therapy.
Janet and Brenda will provide assessment guidelines, best practices and cautions for therapists wishing to increase their ability to provide safe and supportive services to distressed clients. The seminar will cover the following topics:
-Assessing for IPV

-How to safely address IPV when it emerges as a presenting concern when working with couples
-Identifying when couple therapy is possible and when it is contraindicated
-IPV when children are in the home - risks of kids' exposure and reporting obligations
-Cultural competency when working with diverse couples experiencing IPV
---
Instructors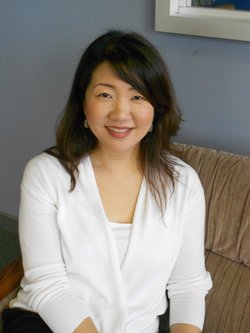 Janet Kim, RP, RMFT
Janet Kim is a Registered Psychotherapist and a Registered Marriage and Family Therapist. She is a second-generation Korean-Canadian providing community care at a local church and working with individual, couples, and families in a private practice in Toronto.
Janet is committed to culturally sensitive practice and to facilitating a bridge between the Church and psychotherapy. Her work is informed by ministry experience in the Korean community and also by her previous employment experiences at KCWA Family and Social Services, Woman Abuse Council of Toronto, and Catholic Community Services of York Region. Janet is also a former trainer with Ontario Coalition of Agencies Serving Immigrants for two of their seminars: Prevention of Domestic Violence Against Immigrant Women: Prevention through Intervention and Family Violence Against Immigrant & Refugee Women: Community Development Strategies. She currently teaches Cross-Cultural Perspectives in Marriage and Family Therapy as an adjunct instructor at Tyndale Seminary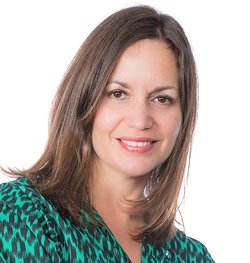 Brenda Spitzer, MSc, RP, RMFT,
Brenda Spitzer is a Registered Marriage and Family Therapist, a Registered Psychotherapist, and a Clinical Fellow and Approved Supervisor with the American and Ontario Associations for Marriage and Family Therapy.
Brenda enjoys working with individuals, couples and families in her private practice in midtown Toronto. Previously she served for over fifteen years providing family therapy services at Catholic Community Services of York Region, where she was the Clinical Supervisor of the Therapy Team until 2014. Brenda's areas of clinical and academic interest are ethical decision-making in clinical practice, and client-centred, post-modern family therapy approaches.
---
Date
Friday February 23, 2018
Time
9:00am-12:00pm
Cost
$45+HST includes half day seminar, handouts, and light refreshments
Location
Tyndale University College & Seminary,
3377 Bayview Avenue, Toronto On, M2M 3S4, (South of Steeles)
Parking
Tyndale charges $1 per hour or $4 for an entire day for parking. You may pay at the front reception desk, you will need your license plate number to register.
Time
The course will run from 9am-12pm
Questions?
If you have any questions please contact us at flc@tyndale.ca / 416.226.6620 ext. 4206 or visit us at http://www.tyndale.ca/family-life
Date and Time
Location
Tyndale University College & Seminary
3377 Bayview Avenue
Toronto, ON M2M 3S4
Canada