About this Event
You will receive essential teachings and experiences that will restore you, and awaken your capacity and ability, to have more vibrant, respectful and fulfilling relationships with yourself & others.
You will discover your Intimacy Map and experience coaching and activities around the use and implementation of it, including the W.O.R.K process, neurological reprogramming, self activation, dialoging, conscious communication, constellation work, boundaries and consent.
This course is foundational for anyone who desires greater intimacy and connection and is open to and welcoming of all people including single, coupled, poly, LGBTQ.
Our courses are designed to support all individuals to find, feel, claim, express and live their highest expression.
Course Location & Time
POCO Inn & Suites - 1545 Lougheed Hwy, Port Coquitlam, BC
Friday November 22, 2019: 10 am - 6 pm
Saturday November 23, 2019: 10 am - 8 pm
Sunday November 24, 2019: 10 am - 6 pm
Investment: $997 per person
Special Pricing: Bring your partner and receive 50% off their ticket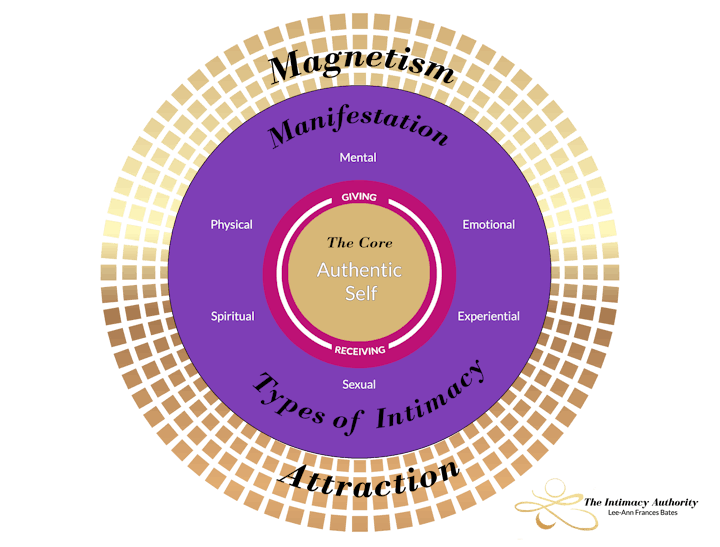 About Your Facilitator:
Lee-Ann Frances Bates is a playful and loving disrupter, supporting individuals to embody the highest expressions of themselves and their relationships.
Her groundbreaking Intimacy Map provides individuals with an integrated understanding of intimacy and why it is necessary for lasting love, fulfilment & success.
From the bedroom to the boardroom, Lee-Ann offers potent insights, tools and courses to help you take your personal development, relationship skills and self mastery to the next level.