Event Information
Location
Calgary Marriott Downtown Hotel
110 9th Avenue SE
Calgary, Alberta T2G 5A6
Canada
Description
Into the Deep with Michael Muller
CAMP presents "Into the Deep with Michael Muller", an intensive full-day adventure workshop geared exclusively towards 20 pro-am photographers looking to expand their lighting, scouting, and medium-format camera techniques and expertise. From finding a location to shooting in tight indoor locations, breaking the psychological barrier between your camera, subject and maximizing a location's potential can be tricky and intimidating – especially when dealing with celebrities and sharks. This workshop is crafted to do just that and prepare you for a career as a highly sought-after professional photographer.
On the morning of September 26th, we'll dive deep and teach the tips and tricks associated with location scouting within a 3-block radius, to be able to go anywhere, and look at things in a different way as well as break your white background comfort-zone barrier. We'll find a way to shoot it, no matter what location you are in, and maximize its potential.
In the afternoon, we'll not only cover a variety of scenarios, and find that perfect portrait angle and how to light it as you shoot models from Sophia Models; Michael will also show you what he's learned from 30 years of experience shooting the biggest stars in the world.
And as if all that wasn't enough, all attendees will have the opportunity to get their hands on the Phase One XF 100MP Camera system and you'll receive an additional special perk: your very own copy of Capture One Pro 9 courtesy of PhaseOne and some editing techniques. Prepare those trigger fingers, come September 26th we'll be shooting all day!
Objective
In this adventure workshop we dive deep and teach the tips and tricks associated with lighting setups, angles, how to get the maximum out of your subject in any location, how to shoot in the wild and break your white background comfort-zone barrier.
Target Audience
Pro-am photographers looking to further advance their photography careers.
Assumed Audience Knowledge
A good technical knowledge of digital photography and basic off-camera lighting is required.
Limited Availability
20 workshop attendees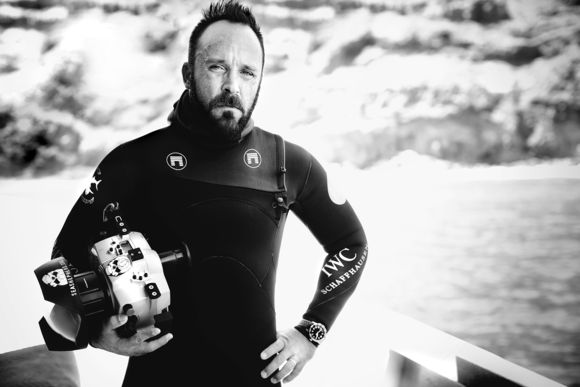 Michael Muller (born 1970) is an American photographer known for his celebrity and advertising photos. He has photographed portraits of a wide range of actors, musicians, and artists, including Joaquin Phoenix, Robert Downey Jr., Shepard Fairey, Hugh Jackman, and Alec Baldwin. And he has shot movie posters and promotional photos for many Hollywood movies, such as Iron Man and X-Men Origins: Wolverine. Muller is also known for his up-close underwater shark photography, which has been featured on the Travel Channel and the NBC talk show Last Call With Carson Daly, as well as in magazines such as Entertainment Weekly. In 2016, Taschen published a monograph of his shark photography titled Sharks.
A part of CAMP 2016: Attitude + Altitude
Join us at CAMP this September as we showcase the best and brightest in the digital space, those who work in shaping the future of our industries. CAMP 2016 is presented by Digital Alberta.
Full event details can be found at campfestival.ca
Explore the Digital Wilderness!
Date and Time
Location
Calgary Marriott Downtown Hotel
110 9th Avenue SE
Calgary, Alberta T2G 5A6
Canada