Intrapreneurs X Entrepreneurs

Thursday, 19 September 2019 from 6:30 PM to 8:30 PM (PDT)
Event Details
Join us for a round table session where, for the first time, we'll join our innovation communities with both intrapreneur and entrepreneur groups sharing best practices and discussing collaboration approaches with the intention to foster innovation in both small and large organizations.
Who's Attending?
Among the fellow intrapreneurs and entrepreneurs participating on this evening, we'll have: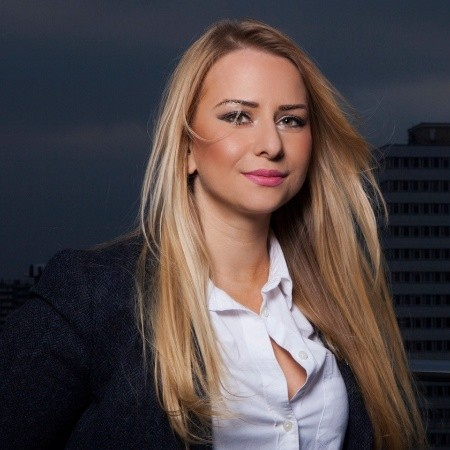 Katarina Polonsky
Director of Member Operations, Canada's Digital Technology Supercluster
Currently Director of Member Operations at Canadas Digital Technology Supercluster, Katarina has an extensive and international background in business development across the public and private sectors. With a Masters from the University of Oxford, she previously headed up the growth of the Ascend Collaborative, a public private partnership model of international aid for refugees in Europe, and prior to this, was Director of Europe for Founders Pledge – a global community of 1000+ Series B+ entrepreneurs who have pledged their personal exit proceeds to data-driven charities, where she raised $7M. Before her social impact career, she was an entrepreneur in the fine wine industry, having founded a luxury wholesaler in Spain. Raised in London, England, she's excited to contribute to the growth of Canada's economy via collaborative innovation at the Supercluster.
---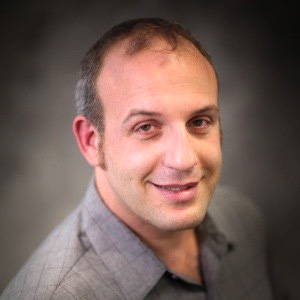 Chris Richards
Program Manager, Microsoft Garage
Chris has been making, breaking and innovating in the high tech sector for the last 20 years. As a research engineer with Ballard Power Systems/AFCC, Chris developed novel diagnostic equipment and simulation tools for hydrogen fuel cells. As a project manager at MistyWest he executed first principles driven problem solving, prototype development and novel approaches to business organization. And now, as the newest program manager for The Garage at Microsoft Vancouver, Chris is focused on developing an engaged ecosystem of employees, partners and collaborators who will drive innovations, empowering every person and organization on the planet to achieve more.

---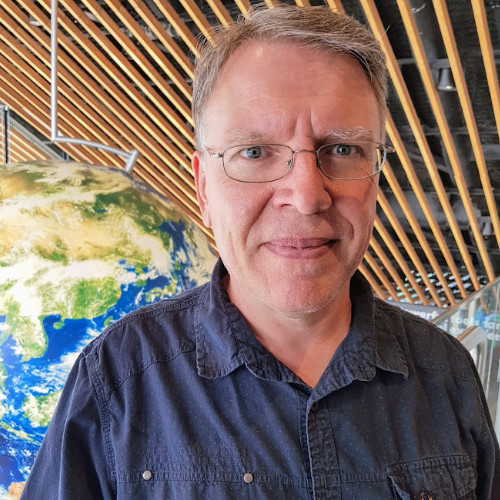 Cliff Edwards
Chief Innovation Officer, Envisioning Labs
Cliff is a 29-time global innovation challenge award winner in multiple domains and Innocentive's 2016 and 2017 Global Top Solver. Former Senior Manager and Senior Researcher at McKesson Corporation, one of Fortune's Top 5 companies, and the world's largest health information technology enterprise. For over two decades, Cliff has been heavily involved in R&D and innovation, translating technological advances and customer insights into award-winning products and services. Cliff holds nine granted US patents in human-machine interaction. He has been involved with other local and international innovators in developing a variety of socially impactful projects ranging from ambitious sustainability endeavours to envisioning services projecting the future of a number of industries.
---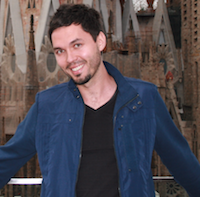 DENNIS LOKTIONOV
Director of Product, 1QBit
Dennis held a variety of engineering, product and corporate R&D leadership roles in companies ranging from early stage startups to large enterprises. He co-founded and advised startups and ran a software consulting company as well.
Dennis loves working at the intersection of people, technology, design and science, developing and stewarding multi-disciplinary teams that deliver breakthrough products and services. He is extremely excited about the convergence of exponential technologies and the potential for creating a better, brighter and abundant future for humankind.
Outside of work he enjoys spending time with his wife and two kids, running and hiking North Shore trails, playing guitar and voraciously reading across a variety of subjects and disciplines.
---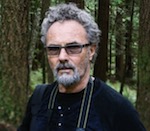 RODERICK QUIN
CEO/Founder,
Ombrae Studios
Rod is the founder and CEO of Quin Media Arts and Sciences Inc. and Ombrae Studios Inc. Born in Glasgow Scotland, Rod grew up on the West Coast of Canada. He was educated at the Vancouver School of Art, The Victoria College of Art, Emily Carr University of Art and Design, and the University of British Columbia.
"The beginnings of my work on Ombrae System technology reach far back into my artistic origins. The technology was born of my passion for art, architecture, photography, science, and technology. It started as a physical conceptual sculpture and 3D computer model in 1991-93" and was patented in 2004. The years of my studio and academic training, and many years in the Vancouver film industry as a set designer/builder, art director, and special effects technician, prepared the ground that lead to the ultimate evolution of the Ombrae System to become a patented technology."
Agenda
6.30pm - Reception and Networking
6.45pm - Introduction
7.00pm - Round Table Discussion
8.00pm - Conclusion and Closing Remark
8.10pm - Networking
Who should attend this event?
Managers, directors and executives interested in learning how to set up and/or improve existing corporate innovation and continuous improvement initiatives. We expect to discuss some of the most common thorny aspects of innovating within an organization:
Executive support

Leading without authority

Ideas generation

Triaging and ideas selection

Financial support

Winning hearts and minds

Showcasing innovation results

Marketing innovation
Note: Food and drinks will be provided.
The building doors will be locked, but we will have someone by the eastern entrance on Hornby St. to let you in.
When & Where

BDO Canada LLP
925 West Georgia Street
#600
Vancouver, BC V6C 3L2
Canada

Thursday, 19 September 2019 from 6:30 PM to 8:30 PM (PDT)
Add to my calendar
Organizer
Envisioning Labs is a Vancouver-based innovation firm that assists organizations in identifying growth, innovation and business opportunities. We are technologists, sociologists, designers and researchers interested in exploring how new technologies merge with other disciplines to transform our present and shape our future.