About this Event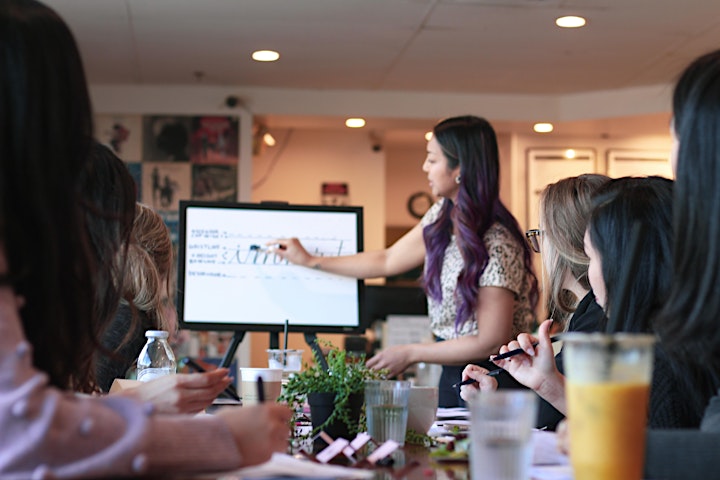 Looking for a new creative outlet this year? Admire calligraphy lettering from afar but wonder "how do I even start?"
Or maybe you've got a wedding or other special event and you want to make your own stationary?
If this sounds like you then you're in the right place friend!
Come hang out for an evening and learn the basics of calligraphy brush lettering while meeting new pals at rad cafes around the city.
Brush Calligraphy? What's that?
It's a style of writing similar to calligraphy but with a modern twist using a brush pen. Heavy pressure is applied to the downward stroke and light pressure with every upward stroke to each letter creating beautifully written words.
Brush calligraphy also known as modern calligraphy or brush lettering is everywhere these days. A quick search on Pinterest or Instagram will lead you to a plethora of lettering eye candy! Learn the basics from this workshop and you'll be on your way to making your very own lettering masterpiece!
Workshop details:
No prior experience needed; it's perfect for beginners and all materials will be provided. It will be held at cafe with a beautiful space. *Ticket does not include your drink/food at the cafe. As per cafe establishment requirement, a drink and/or food must be purchased.
The workshop is approximately 2.5 hours. You'll start by learning how to hold your pen, position your paper and also learn what papers work best for brush lettering. We will then go over the basic strokes and basic lettering anatomy. Then you'll move on to forming lowercase alphabet letters, common letter combinations and words.
At the end of the workshop, you get to show off your skills with a mini project where you will create a greeting card or bookmark.
*Please note that these workshops are intended for adults only.
What's included?
Intro to Brush Lettering workbook - Includes step by step how to form the lowercase alphabet. You'll also get a reference sheet of the uppercase alphabet, numbers and common symbols.
1 Tombow Fudenosuke hard tip brush pen in black
1 Pentel Fude soft tip brush pen in a colour chosen at random
tracing paper and other recommended papers
card stock to create your greeting card or bookmark
An assortment of brush pens in different colours and sizes will be available for you to try out. I will also bring various papers to that you can experiment with as well.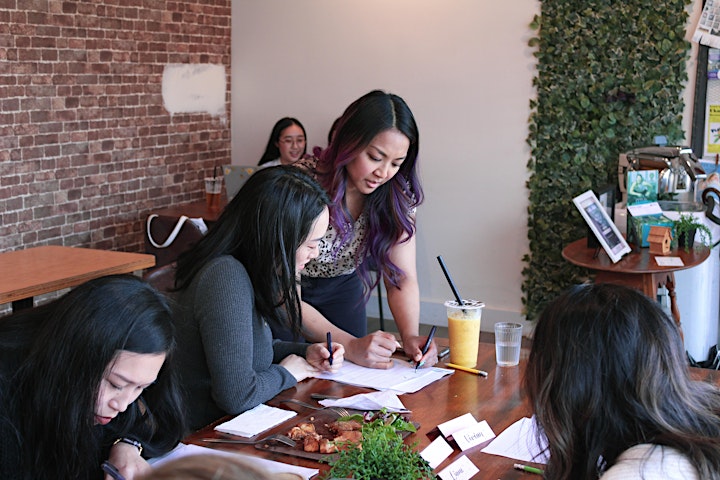 Who's teaching this event?
Hi there! My name is Char of Chnar Design Co. based in Vancouver. I accidentally stumbled upon brush lettering back in May 2016 and absolutely fell in love with it. I learned mostly on my own through online tutorials and hours upon hours of practice. Since then I've turned my lettering into products that I sell in my Etsy shop and at local craft markets. Feel free to checkout my shop and Instagram for plenty of fun lettering inspiration!
I can't wait to teach you the art of brush lettering and meet all of you!
Space is limited so make sure to sign up today!
*NO REFUNDS AND NO WALK-INS ALLOWED. YOU MUST REGISTER AHEAD OF TIME THROUGH EVENTBRITE. If you can't make it to the workshop, please let me know ASAP so I can give your spot to waitlist guests. You may transfer your registration to another workshop date. If there is a price difference between workshops, you will need to pay the remaining balance to secure your spot. If you would like to transfer your registration to another person, please contact me first. Thank you!
*The workshop will start promptly at 11am. Please arrive at least 15 minutes early so you can grab a snack/drink and settle in before we begin.
Check out some fun examples of my work: