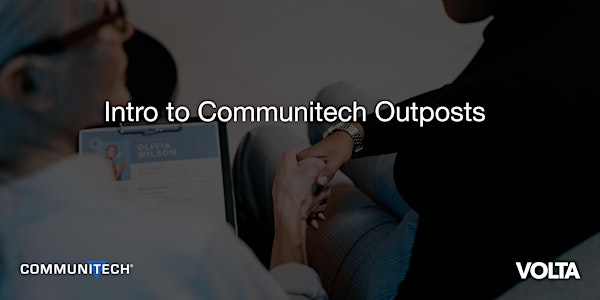 Intro to Communitech Outposts
Join Volta and Communitech on February 2, 2022 at 12pm AST to learn about the Communitech Outposts program and how it can help you.
About this event
When: Wednesday, February 2, 2022 from 12:00pm to 1:00pm AST
Where: Virtual via Zoom (a link with log in details will be sent to you at 9:00am on Wednesday, February 2, 2022)
Description:
Are you ready to expand to international markets?
Communitech Outposts makes it easy to hire in-market talent in more than 160 countries so you don't have to worry about the hassle of setting up and maintaining a foreign back office. No entity, no problem.
Communitech Outposts is an "Employer-of-Record" service.
You do the recruiting. We do the heavy lifting. All you have to do is find your new team member, then we take care of hiring, payroll, group health benefits, severance and more through our network of in-country entities. With Communitech Outposts, you can get boots on the ground in weeks, not months.
Save time and money.
The exponential time and costs of establishing and managing foreign entities and local regulations is often a deterrent to entering new markets. Communitech Outposts increases your opportunity to rapidly enter new sales markets while mitigating risks and preventing roadblocks companies often encounter as they start to scale.
Using Communitech Outposts also means companies don't need to worry about foreign bank accounts or transfer pricing and can leverage our HR support to simplify complex employment laws.
Get there faster, with less risk.
With Communitech Outposts, you don't have to set up and manage new legal entities. You avoid the risks of hiring contractors, elude all headaches that come with negotiating benefits in other countries and you won't need to fly your staff around the world.
Scale faster internationally and stay focused on what matters with Communitech Outposts.
Communitech Outposts is available to all Canadian companies – no Communitech membership required.
Disclaimers:
If you're unable to attend an event please take a minute and cancel your ticket. This allows our events team to better prepare for every event.
By attending this event, you agree to be photographed and/or filmed, and give permission to Volta to use your image in promotional and/or marketing materials.