Description
New to drawing? Wanting to grow your skills? That's why we are here! Join Jarret Hartnell, local illustrator. This workshop will introduce you to the wonderful world of drawing through mark-making and still life.

Drawing is the foundation of all other art. In order to draw, we need to interpret what we observe – the basis of this 4-week drawing workshop. Under the guidance of your talented instructor, Jarret, you'll explore various drawing exercises designed to improve your skills as you learn to interpret what you see. Learn dry mark-making tools and techniques, as well as the basics of light and shadow, shape and line.
Over the 4 weeks, you'll develop your own style as you learn to translate what you see in real life, to paper. You'll have the freedom to play and experiment, bending and breaking the rules as you go!
Skill level: Beginner and novice.
Cost: $145 + taxes and fees (includes all materials)

The workshop runs for 4-weeks straight, Tuesday evenings from 6:00 – 8:00pm, starting January 21, 2020.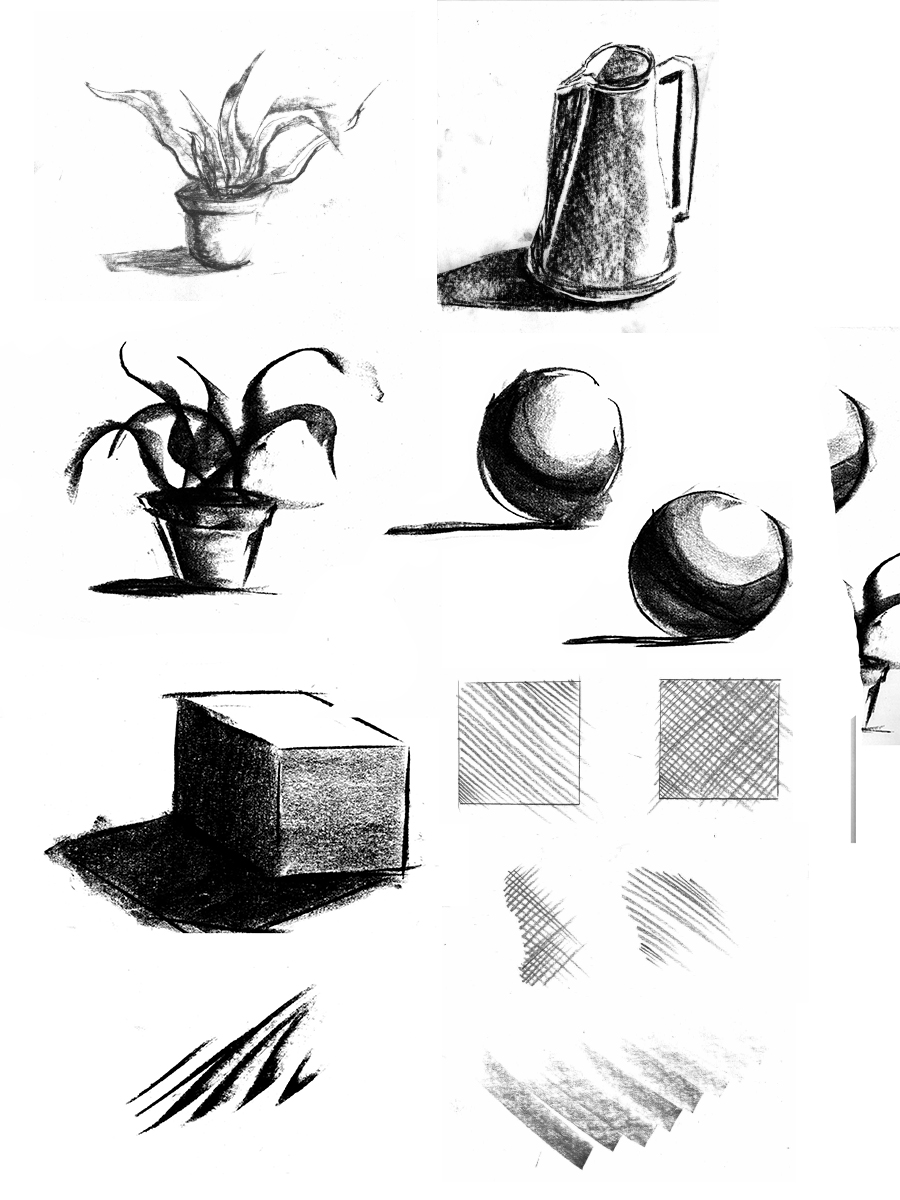 Weekly Outline:
Week 1 (Jan. 21): Tools and mark-making techniques
Week 2 (Jan. 28): Light, shadow, and shape
Week 3 (Feb. 4): Wireframe and lines, drawing complex objects
Week 4 (Feb. 11): Timed sketches and complex still life
Learn more about Jarret's work : jarrethartnell.com
The workshop includes the following:
+ Step-by-step instruction by talented local illustrator, Jarret Hartnell
+ Drawing guide with helpful tips, illustrations, and techniques
+ A start drawing kit, which includes (~$65 value):
+ Drawing Tools Pouch
+ Sketchbook
+ Blackwing Pencils
+ Pencil Sharpener
+ Graphite & Charcoal
+ Dust-free vinyl eraser
+ Weekly surprise supplies
+ Tea and cookies each week


Please also note the following:
In order to secure your spot in the workshop you must purchase your tickets online. You will receive an e-ticket to confirm your registration. All workshop fees are NON-REFUNDABLE. For more information please send us an contact us at the shop. Thank you.