Sales Have Ended
Ticket sales have ended
Please add yourself to the waiting list. In addition to alerting you if a spot opens up, we also use the waiting list to contact you next time this workshop is offered.
Sales Have Ended
Ticket sales have ended
Please add yourself to the waiting list. In addition to alerting you if a spot opens up, we also use the waiting list to contact you next time this workshop is offered.
Tell interactive stories by designing game worlds with artist Jae Lew.
About this event
Registration closes September 23.
4 hours total, online // $36, or $20 with any VIVO Producer Membership
 **Pay-what-you-can rate available.
Sat Sept 25, 1pm to 5pm
(Pacific Time)  
Prerequisites & minimum requirements: 
Basic computer literacy (e.g., saving files, facility with a mouse and keyboard) is required
Participants will need an up-to-date web browser which supports HTML5. If your not sure, please update your current browser to the most recent version. You can also email education@vivomediaarts.com for assistance
Participants must bring a one-paragraph description outlining an idea for a game. Participants will use their description as a starting point for exercises undertaken during the workshop. The description can detail the theme of the game, the objective, or other information the could be useful in beginning to create the game
To join the workshop, participants must download and install Zoom Client for Meetings, available free here: https://zoom.us/download
Want to build your own role-playing game? Fascinated by video game worlds and characters, and want to try creating them yourself? This beginner workshop starts you on your journey.
You'll be introduced to Bitsy, an open source tool that is easy to grasp and which lets you dive deep into the capacity of computer games as a storytelling medium.
You'll explore:
Mapping the geography your world
Developing the variables that propel your game's story, such as items collected, character met, obstacles encountered
Rendering your idea within the constraints of pixel-art simplicity of the game engine
Adding narrative text
Specifying events that mark the beginning and end of the game
Embedding other media, such as music
And you'll work through these challenges with other participants.
By the end of the workshop, you will output a game in HTML format, which can be played on any web browser.
About the instructor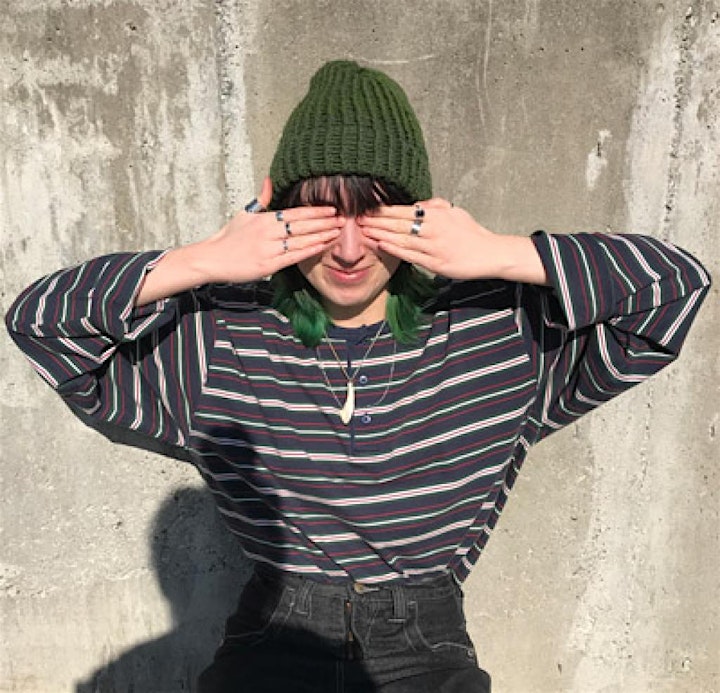 Jae Lew is an media artist and filmmaker currently residing in so-called Vancouver, BC (Unceded Coast Salish Territories). Their practice is situated at a place of visibility and invisibility; their work deals with spirituality, disability, gender and the absurdity of the constructs in which we live under. Jae is the founder of EMO (Experimental Media Outsiders) Collective, an experimental media and analog filmmaking artist collective. They are currently completing a degree in New Media and Sound Arts at Emily Carr University of Art + Design.
Discounts
If you're taking even a couple of workshops, it's worth signing up for a Producer Membership (Basic or Extended):
https://www.vivomediaarts.com/become-a-member
You can also redeem the Video Bucks you earned by volunteering:
https://www.vivomediaarts.com/index.php/volunteer-vivo
Refunds
If you can't make a class that you've signed up for, we appreciate time to alert wait-listed participants. VIVO presently asks that withdrawals from workshops be requested by emailing education@vivomediaarts.com at least 12 days prior to the workshop date, if you would like to receive a refund minus a $5 administration fee. Thanks!
Organizer of Intro to Game Making
VIVO MEDIA ARTS CENTRE, incorporated in 1973 as the Satellite Video Exchange Society (SVES), is Vancouver's oldest media arts access centre. VIVO continues to fulfill its founding vision by directly supporting independent artists, community-based producers and activists to develop and exchange their skills in a supportive environment. Our members gather around the tools and material means of production to invent new understandings, new genres and new friendships. Reflecting both the diversity of contemporary technologies and the symbiotic communities that coalesce around new forms of knowledge and creativity, our programming fosters formal, aesthetic and critical approaches to media arts practice. VIVO builds an audience of makers, organizers and critics through artists in residence, lectures, workshops, performances, exhibitions and curatorial and archival research. As an integral artist run centre in Vancouver, our resources and facilities will continue to inform and influence engagement in all levels of media art investment.