Intro to 'Harmonies Revealing the Natural State of Wisdom' with Ven. Dhyani
Free Intro Class to Harmonies Revealing the Natural State of Wisdom with Ven. Dhyani!
About this event
Join Venerable Dhyani for this introduction to her 2022 monthly wisdom class series: Harmonies Revealing the Natural State of Wisdom - a yearlong exploration of sacred geometry and sound.
In this Year of the Black Water Tiger, mysteries are revealed in the dark waters. Forgotten wisdom arises stirred by compassion to free self and others from causes of suffering. Just as in a song, the moment of dissonance leads us to a place of harmonic resolution. Making peace with ourselves and belief systems we've accepted and to recognize the limits of fixation on a view as the dark waters reflect the clear and open skies.
Transmutation is our voice and our choice to nurture the seeds of wisdom and skillful action throughout the year. The dark waters mirroring the open skies – what appears as turbid, when stilled, reflects the clarity of the open sky.Appreciation for those who've guided us quiets turbulence so that we see the water like a mirror, reflecting what is.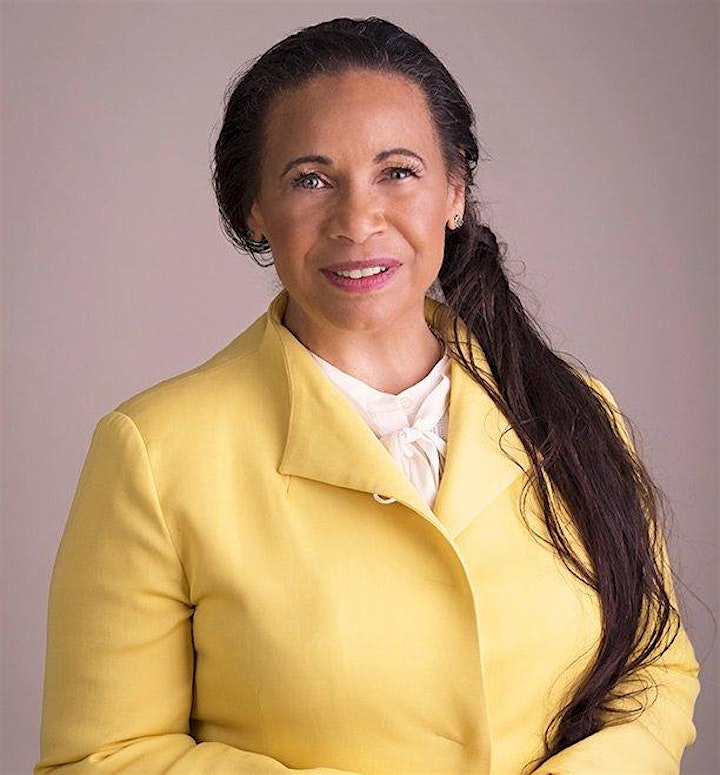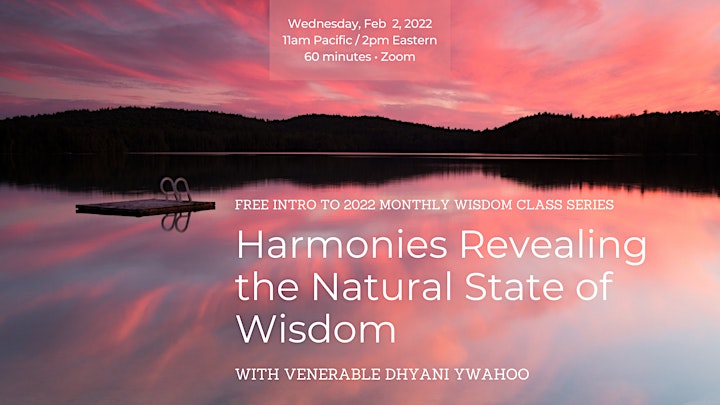 Organizer of Intro to 'Harmonies Revealing the Natural State of Wisdom' with Ven. Dhyani
Venerable Dhyani Ywahoo is the founder and spiritual director of Sunray Meditation Society and the Sunray Peace Village Land Trust in Lincoln, Vermont. Sunray is an international spiritual organization dedicated to world peace and reconciliation. It is a sanctuary based upon the Cherokee Peace Villages. The Sunray Peace Village Land Trust acts as a conservation trust for prayer and ceremony in perpetuity. In 1992, Sunray was granted NGO status at the United Nations.
Venerable Dhyani is Chief of the Green Mountain Band of Ani Yun Wiwa, including descendants of Tsalagi background who moved to Vermont. She is the twenty-seventh generation holder of the ancestral Ywahoo lineage. Venerable Dhyani is also a respected teacher of Buddhism. 
For the last four decades, Venerable Dhyani has designed and taught programs for training peacemakers, mediators, and CEOs that are infused with Ani Yun Wiwa and Tibetan wisdom.
She is the author of many books and curriculums including Voices of our Ancestors, Learning Cherokee Ways: The Ywahoo Path, and 108 Quotations: A Treasury of Mystical Wisdom.