Join Melissa of Meadow Lane Studio at ecologyst for an evening of instruction in the foundations of modern calligraphy.
About this event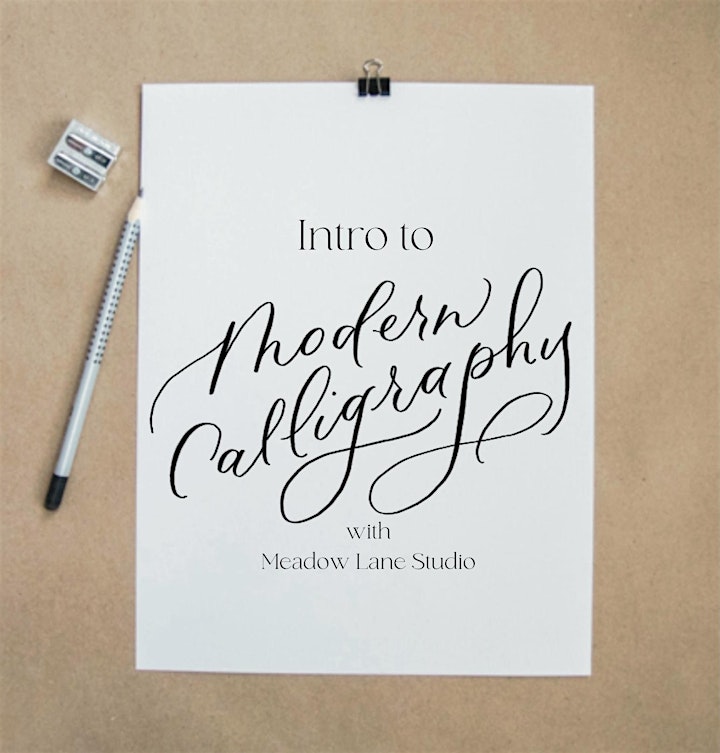 Develop skills that will not only enhance your lettering, but calm your mind. This beginners workshop includes one-on-one instruction, guided practise, and supplies and materials. Afterwards, the tools are yours to continue in your calligraphy journey.
Grab a beverage from the cafe to sip on while you learn to write beautifully, if you like. We'll start with the basics, and by the end of the class you'll be connecting words and phrases to complete a project of your own to take home! 

What you'll learn: 
- supplies to get you started & how to use them
- tips and tricks for best practises
- the basic strokes of modern calligraphy
- letterforms of the lowercase alphabet
- connecting letters into words and phrases


Personalized starter kit includes:
- workshop booklet
- alphabet exemplar
- pencil & 2 brush pens
- tracing paper
- materials for your final project

Spaces are limited! Enrol by Sept 27, 2021 to secure your spot.
*As per government mandate, proof of vaccination is required upon entry to attend this event. Masks must be worn during the workshop unless seated and eating or drinking. This event is non-refundable, but you may transfer your ticket to a friend with a day's notice.