Intro to Personality Dimensions Workshop + [BONUS] Coaching Session
Description
RECOGNIZE STRENGTHS, APPRECIATE DIFFERENCES
Personality Dimensions is a human relations tool based on leading-edge research, which helps to explain what motivates behavior in people with different personalities or temperaments. Participants will learn:
The 4 different personality types
Discover which type of personality type represents them the best
This workshop is designed to have participants understand first themselves and then others, so that they can be more effective in their communication within relationships both in work and life.
This new interactive human relations and communications process/model is presented in an informative, interactive, fun and self-discovery format. Where effective training and development is essential for meeting strategic objectives – an understanding of personality theory is a very effective tool in:
Facilitating team creation and building
Improving corporate communications
Enhancing customer service and satisfaction
Providing innovative solutions to problems by tapping into the creative energy of every temperament preference.

Personality Dimensions® motivates and inspires team members to boost effectiveness. In the long run, you will save time, energy and money; and build better employee relations, which equals efficiencies on both a personal and corporate level.

By the end of a Personality Dimensions® Introductory Workshop, participants will have a better understanding of themselves, appreciate why others act the way they do, and understand the effect this has on workplace roles and responsibilities.
Everyone can benefit from this workshop, including those working in customer service, human resources, upper-management and anyone who must collaborate with colleagues. This tool will be a definite asset to the participants' work and personal lives.
[BONUS]: All participants of the Intro to Personality Dimensions Workshop will receive a 1:1 Coaching Session with the facilitator to further expand their knowledge of the workshop and set goals to achieve a higher level of communication skills.
DISCOUNT OFFERED to participants of Practically Speaking Working: Communicating Respectfully in Difficult Situations, 1-5 pm. Once registered for the workshop, a coupon code will be given for Intro to Personality Dimensions workshop
---
Facilitated by:
Terri-Ann Richards is a certified Personality Dimensions® Facilitator, Certified in Choice Theory, Lead Management and Realty Therapy, as well as a Certified Coach Practitioner. Terri-Ann leverages her strong communication skills, 15+ years in business and training to assist her clients in understanding how to best utilize their communication skills to create more cohesive relationships within work and at home.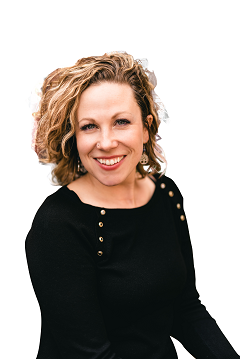 For more information on Terri-Ann and other offerings offered by Balance Equation Coaching & Consulting Inc., please go to : www.balanceequation.co

---
FAQs
What can I bring into the event?
Yourself, with an open mind. A notebook and pen for taking notes.
How can I contact the organizer with any questions?
Contact Terri-Ann via her website: www.balanceequation.co
Do I have to bring my printed ticket to the event?
No