Description
Alright, Halifax - Vancouver's most popular intro level photography workshop is now coming to YOU!

Join Caley Dimmock for this intimate (only 10 participants) and interactive one-day workshop that will give you the skills you need to take control of your DSLR or mirrorless camera and create stunning high-quality images that are ready for social media, your blog, your website, and more.
This beginner-level workshop is kept at such small size so that participants get plenty of 1-on-1 instruction and time for questions. By the end of the workshop, you'll know how to master your camera and create gorgeous images from start to finish, including:

How to navigate and select camera settings such as ISO, aperture, and shutter speed so you can get out of "auto" mode

Which lenses to use for what

How to select affordable equipment and accessories for content creation

How to work with different types and levels of light to create stunning photography

How to style products and props

How to edit your photos with Adobe Lightroom to give them a polished or branded look and feel
This class is ideal for business owners, bloggers, solopreneurs, and marketers who want to learn how to create beautiful visual content for themselves or their clients. This intimate-style workshop is limited to only 12 participants.
Itinerary:
9:30am-9:45am: Participants Arrive
9:45-10:00am: Coffee & Breaking the Ice
10:00-12:00pm: Workshop Instruction
12:00-1:00pm: Break for Lunch (Caley will recommend some of her favourite spots in the area)
1:00-2:30pm: Hands-on Practice and One-on-One Instruction
2:30-4pm: Editing with Adobe Lightroom
4:00-4:30pm: Q&A with Caley, Networking
The Venue:
The workshop will be held at Many Hats Workspace, located on the 3rd floor of the Bedford Basin Farmers Market building in Halifax NS. The space is beautiful with views of the water, and will give us tons of gorgeous natural light to work with: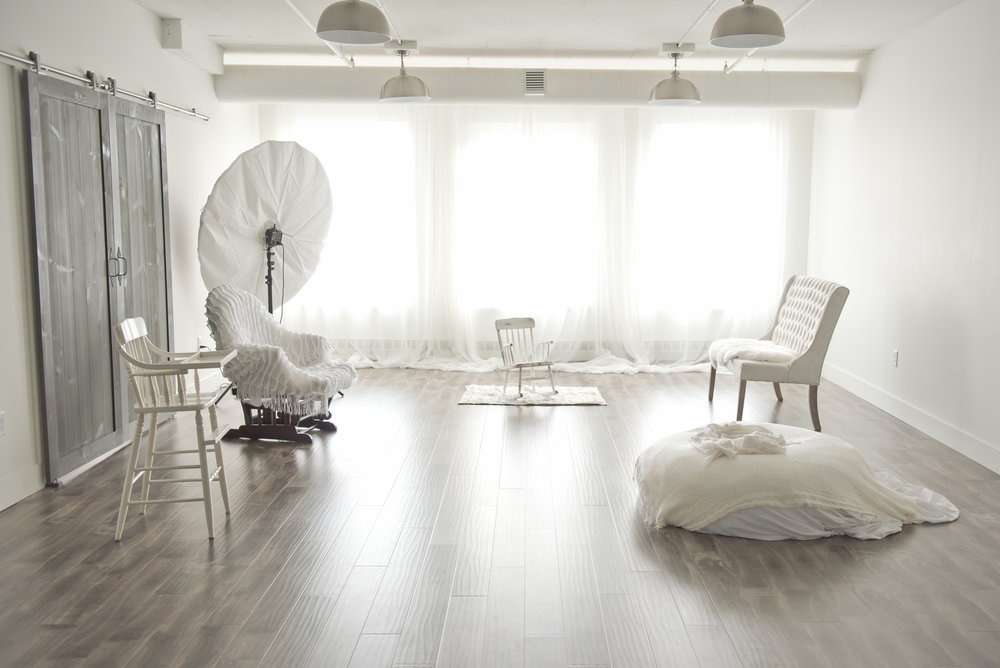 What You Need to Bring to the Workshop:
Your DSLR or mirrorless camera (fully charged, and with knowledge of how to access your ISO, aperture, and shutter speed settings)

Memory Card

Lens/lenses

Laptop (fully charged) with Adobe Lightroom (Classic version) installed

Small item/items you may want to photograph
What past participants are saying:

"When I saw Caley's photography course go live online I jumped at the chance to join. The course was well thought-out, easily comprehensible, and I walked away with a full understanding of how to use my Sony a6000, which I didn't have going in. I can now use my camera with ease and I have a better understanding of Lightroom and photo editing. I highly recommend this course, especially if you're a beginner!"
- Kaleena Morrison, Co-founder of United & Free
"Today's workshop was seriously the perfect balance of theory and hands-on. I learned how to use my camera and how to use Adobe Lightroom. Before the workshop I had some stumbling blocks, and it was SO nice to be able to ask a real person, face-to-face, and show me exactly what button to push or setting to use!"
- Kama Jones, Content Creator and Blogger, Ethigal


*Remember to print out your registration receipt and expense it if you're a business owner!

I can't wait to meet you all and help you gain confidence with your equipment and create stunning visual content!