Learn how you can begin supporting Indigenous entrepreneurs in the online space from Indigenous entrepreneur Grace C.Swain.
About this event
Presentation Agenda (60 minutes)
Intro: About Me and Contact Information
Brief History on Indigenous peoples in Canada and how colonial efforts have affected us
Barriers Indigenous businesses face as a result of this
Racism in the influencer industry
Debunking myths and stereotypes about Indigenous peoples, taxes and business
How can you start supporting Indigenous businesses? How can I start supporting Indigenous businesses in the online space?
How can I learn more about supporting Indigenous businesses?
Q&A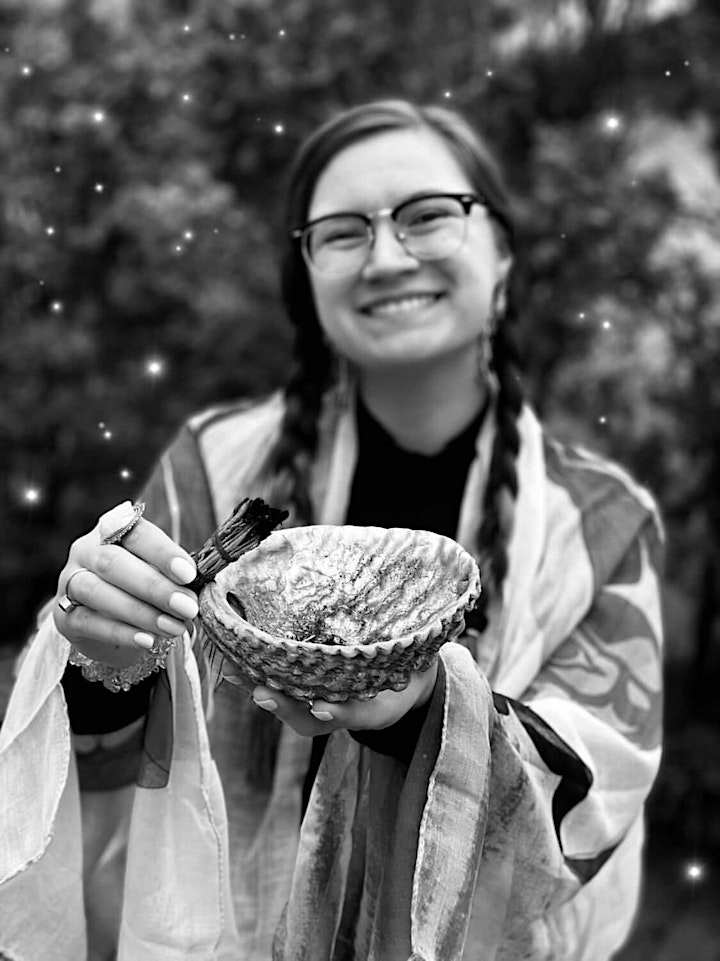 About Grace C. Swain
My name is Grace Swain, I am Ojibway and Potawatomi and I am currently registered under my father's reservation, Swan Lake First Nation in Manitoba. I am from the bear clan. My parents gave me my name and named me after my great-grandmother Grace Manitowabi. My ancestors on my father's side come from the Treaty One Territory in Swan Lake Manitoba. All of my ancestors were leaders and occupied the position of chief. My great grandmother is from the Turtle Mountains reservation in North Dakota and traditionally spoke Chippewa which is a dialect of Ojibway. My great grandfather Michael Swain was from the Whitehorse Plains which was the territory of Cuthbert Grant. He traditionally spoke Saulteux which is also a sub-dialect of Ojibway, and he spoke Michef, English, and French. On my mother's side, her reservation is on Manitoulin Island on Wiikwemkoong First Nation. On my mother's side, they are descendants of the Ojibway, Odawa, and Potawatomi. These three Nations make up the keepers of the fire. On my mother's side, I also come from a long line of chiefs.
About Anishinaababe
My business is called Anishinaababe and I help BIPOC women in the spiritual, holistic, and wellness industry generate consistent 5k months on Instagram and TikTok. I have a blog and TikTok account with over 100,000 followers and over 3.6 million likes. On all of these platforms, I am passionate about decolonizing the spiritual sphere, creating inclusive businesses, and advocating for Indigenous youth. On my blog not only do I educate on Indigenous culture, but I also have Indigenous features of the month where I utilize my platforms to showcase Indigenous youth. This is a great opportunity for them to increase their following, gain new clientele and connect with other Indigenous creators. Also, I've actually just created the first Indigenous-led diversity mastermind for spiritual entrepreneurs this January. This mastermind is all about decolonizing businesses and creating inclusive ones. There are 5 guest speakers in my mastermind who are all paid BIPOC businesswomen. In addition, a portion of the proceeds is being made into a grant for Indigenous youth on my reservation (Swan Lake First Nation) planning to attend University. I have also made a scholarship opportunity for the mastermind and have an Indigenous businesswoman taking the entire mastermind for free.
Connect with Grace C. Swain
Instagram and TikTok: @gracecswain
Email: anishinaababeblog@gmail.com