Description
Note: A great companion workshop to this one is Intro to Audio Recording & Processing for Women*. It happens the week after this workshop. More info: https://audio-for-women.eventbrite.ca

---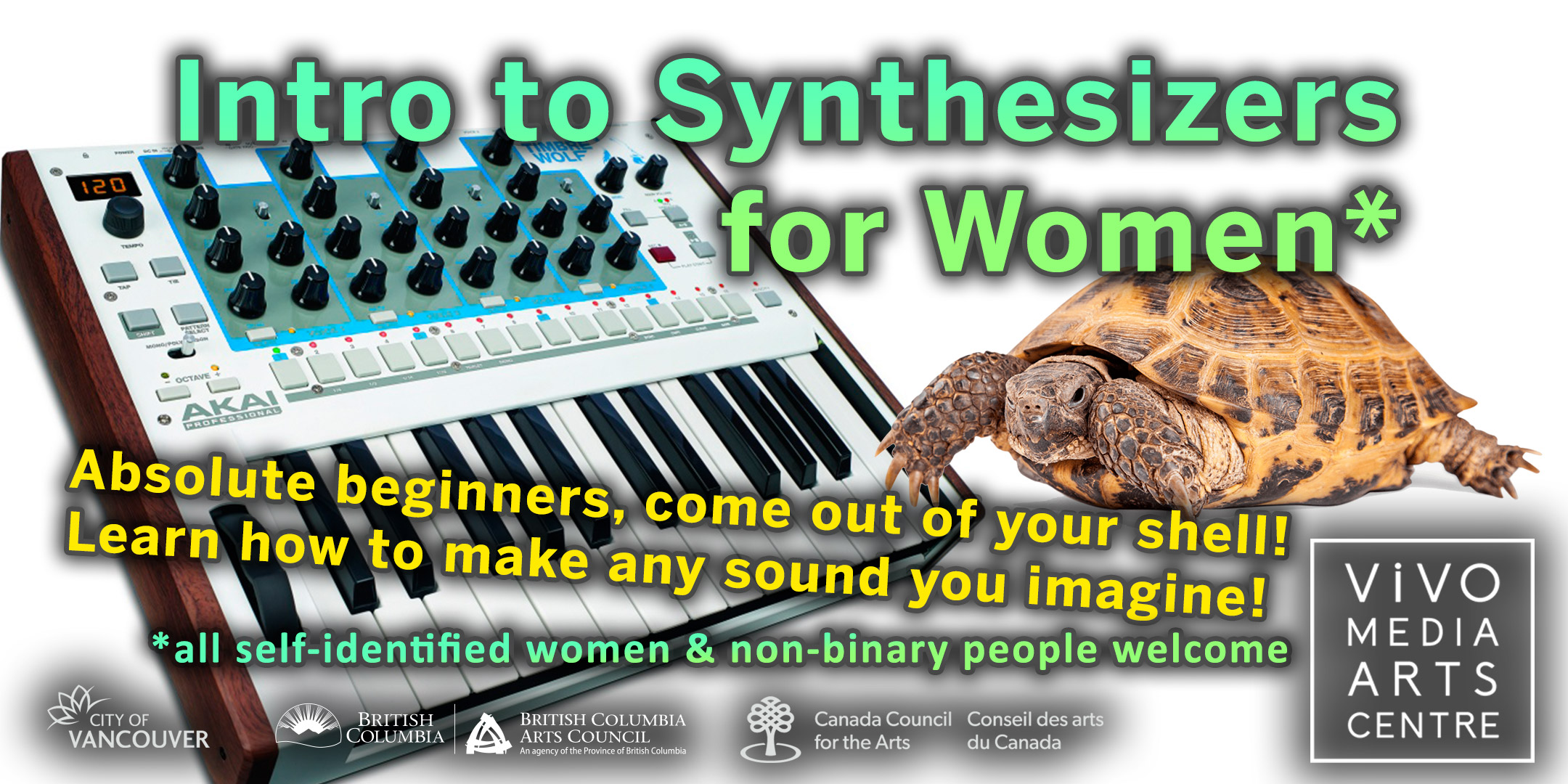 Intro to Synthesizers for Women*
Intimidated by all those knobs on your synthesizer? Let recording engineer Victoria Gibson help you get started!
4 hours total // $40, or $28 with any VIVO Producer Membership (+GST)

Tue Apr 23, 6pm-10pm


Looking for Intro to Audio Recording & Processing for Women*? It happens the week after this workshop. More info: https://audio-for-women.eventbrite.ca
One extended subsidy for this workshop available:
https://goo.gl/forms/EbZYH8uv9Tj5mqZg2

This hands-on introduction is designed for women (cis, trans, and genderqueer) who want to understand how to use synthesizers. It combines theory and practice of audio synthesis. Learn how to connect your equipment and understand signal flow. Make the sounds you've been hearing in your head. This workshop will let you approach any synth with confidence because you'll understand the controls and what they are doing.

Minimum equipment is provided, but you are encouraged to also bring your own synthesizer, headphones, audio equipment, and laptop and software, and learn how to make them work during the workshop. This is what makes this workshop special -- Victoria will meet you where you're at! The focus will be on making meaningful sounds using your own ears and whatever is on hand.

Responding to participants' needs, the format for this workshop will include a lot of open time for you to ask questions and try your hand at getting your equipment to work, with Victoria providing you assistance.
You've fiddled aimlessly for hours, maybe gotten a few interesting sounds by accident. And presets get boring after while. This workshop will empower you to create your own unique sounds!

Bring a USB memory stick or other external storage device if you want to take home any sounds that you might record.
---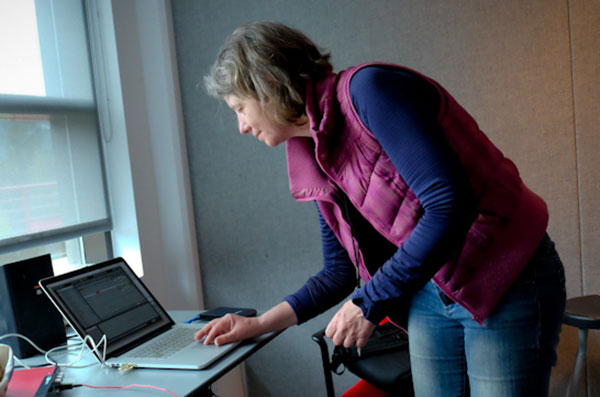 Victoria Gibson is an Integrated Media Artist who blends sound + light + motion to create amazing art experiences. Making magic from advanced techniques to spark curiosity. Involving audiences with interactive technology such as gesture control resulting in complex, experimental works that emerge from the nexus of art and technology, but remain accessible and fun. Gibson holds a BA in Music from the University of British Columbia.
---
Want access to discounts?
If you're taking even a couple of workshops, it's worth signing up for a Producer Membership (Basic or Extended):
http://www.vivomediaarts.com/join-participate/become-a-member
Or redeem the Video Bucks you earned by volunteering:
http://www.vivomediaarts.com/join-participate/volunteer
---
Refunds: Class sizes are small, and our instructors need to be paid–if you can't make a class that you've signed up for, we need time to alert wait-listed participants. VIVO presently asks that withdrawals from workshops be requested by emailing education@vivomediaarts.com at least 12 days prior to the workshop date, if you would like to receive a refund minus a $5 administration fee. Thanks!
Organizer of Intro to Synthesizers for Women*
VIVO MEDIA ARTS CENTRE, incorporated in 1973 as the Satellite Video Exchange Society (SVES), is Vancouver's oldest media arts access centre. VIVO continues to fulfill its founding vision by directly supporting independent artists, community-based producers and activists to develop and exchange their skills in a supportive environment. Our members gather around the tools and material means of production to invent new understandings, new genres and new friendships. Reflecting both the diversity of contemporary technologies and the symbiotic communities that coalesce around new forms of knowledge and creativity, our programming fosters formal, aesthetic and critical approaches to media arts practice. VIVO builds an audience of makers, organizers and critics through artists in residence, lectures, workshops, performances, exhibitions and curatorial and archival research. As an integral artist run centre in Vancouver, our resources and facilities will continue to inform and influence engagement in all levels of media art investment.