Refund policy
Contact the organizer to request a refund.
Eventbrite's fee is nonrefundable.
How to identify good startups?
About this event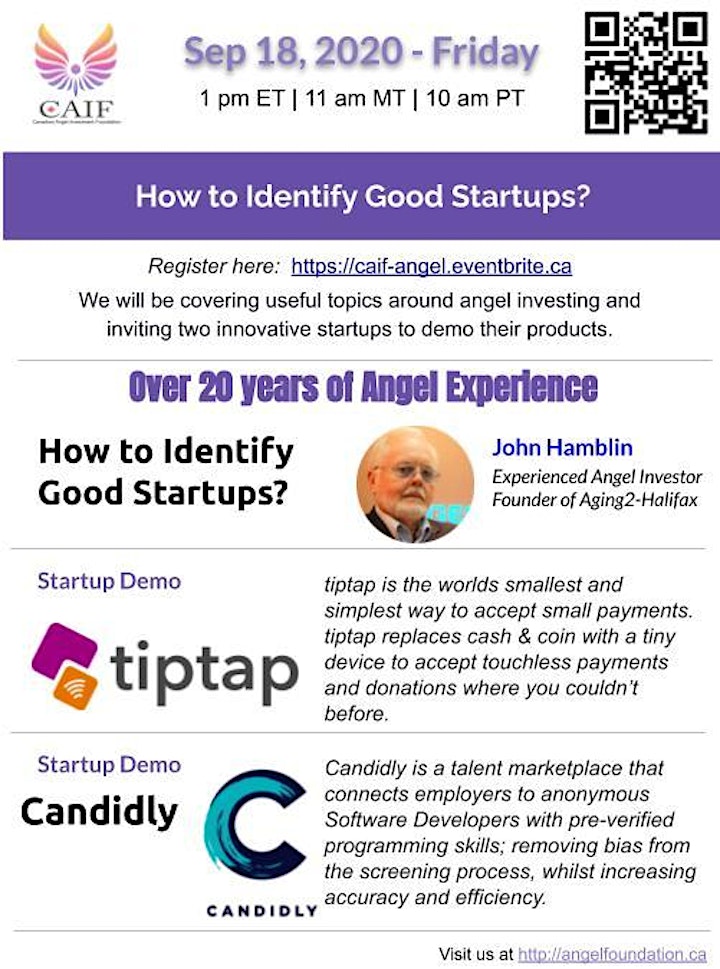 This is an educational session for investors who are new to angel investing and thinking about becoming an angel investor. This series is to help new angels discover the basics of becoming an angel investor. Learn the important best practices in this program.
This session we have invited John Hamblin who has over 20 years of angel investing experiences to join us to discuss on how to identify good startups for investment.
John has been involved in many startup investments and is part of 3 investments groups. As well, he has mentored and advised many early stage companies. In his talk, he will discuss key elements that he looks for in a startup and he will also review a few startups that he has been involved in and identify some common issues which often arise where steps can be taken in advance to minimize problems later as the company grows." He will also be glad to answer any questions either during the session or by email after the session.
Agenda
25 mins - How to identify good startups?
15 mins - TipTap demo
15 mins - Candidly demo
tiptap
tiptap is the worlds smallest and simplest way to accept small payments. tiptap replaces cash & coin with a tiny device to accept touchless payments and donations where you couldn't before.
Candidly
Candidly is a talent marketplace that connects employers to anonymous Software Developers with pre-verified programming skills; removing bias from the screening process, whilst increasing accuracy and efficiency.
We also host exclusive private investor meeting. If you want to join, please contact us at info@angelfoundation.ca.
Join our mailing list to keep up to date: https://mailchi.mp/75dca84008e5/caif/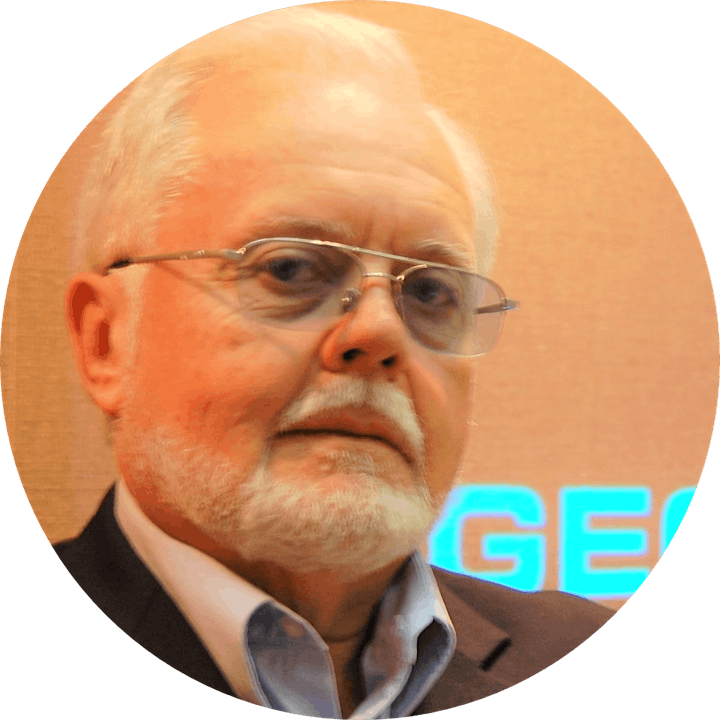 Brief Biography of John Hamblin
From 2000 to 2013 John Hamblin was the CIO of Clarke Inc., and then the President and CEO of Clarke IT Solutions a company which provided IT and Consulting Services to a wide variety of businesses in the logistics and property development industries. During his time at Clarke, John became involved in supporting the Startup Community and this area became his main interest upon "retirement". This interest has evolved into not only assisting startups and entrepreneurs in Nova Scotia but also promoting "Senior entrepreneurship" and the tremendous value mature workers can provide throughout the country.
Over the last few years, John has become a strong advocate for building the best possible startup environment in the Atlantic region. He has both invested in and advised several startups and continues to work as a mentor with the Dalhousie University lean startup program, the Saint Mary's University Masters in Technology, Entrepreneurship and Innovation program, Volta Labs, Propel ITC.
Recognizing that the population demographics in the US and Canada are facing a huge shift and that there will be 80 million people over 65 in these 2 countries by the year 2030, John has turned his attention to promoting and building opportunities for older Nova Scotian's to live independently and contribute to society.
In 2014 John founded Startup Canada's Halifax Community as part of the Startup Canada organization. He and his committee members are now working to enhance the Nova Scotia startup eco system and to support entrepreneurs in the region. In recognition of his efforts to support and grow the startup community, John was awarded the 2015 Atlantic Canada Senior Entrepreneur of the Year Award.
In 2017 John founded the Halifax chapter of Aging2.0, a Silicon Valley based organization geared to the application of technology to assist seniors in all aspects of their life. He is now actively involved in major projects geared to providing more independence and a better quality of life to seniors and those with disabilities through the use of technology and smart devices. As a result of his recent work and current projects, he will be receiving the Northwood Foundation Live More Award for Innovation at this year's annual awards presentation event in June.