Description

What is Business Continuity Management?
The Disaster Recovery Institute defines Business Continuity Management (BCM) as a:
Holistic management process that identifies potential threats to an organization and the impacts to business operations those threats, if realized, might cause, and which provides a framework for building organizational resilience with the capability of an effective response that safeguards the interests of its key stakeholders, reputation, brand and value-creating activities.

Business Continuity Management (BCM) integrates the disciplines of Emergency Response, Crisis Management, Disaster Recovery (technology continuity) and Business Continuity (organizational/operational relocation).
Even the smallest of businesses can benefit from having a BCM program in place in order to protect their interests. Some of the top reasons to implement a program include: Legal and Regulatory Compliance, Demands by Organizations for their Vendors, Maximizing Insurance Coverage, Managing Reputation and Resilience.
Join us to hear from our two Ottawa-based speakers from StratoGrid Advisory where they will introduce you to this important topic and how you can start planning your Business Continuity strategy today.
Please read on for more details.
---
"Introduction to Business Continuity Management" – presented by StratoGrid Advisory
Thursday, May 2 from 10:00 AM to 1:30 PM (doors open at 9:30 AM; includes complimentary lunch)
The workshop includes two speakers presenting their topic of expertise (agenda found below). A resource package of workshop materials is also included.
(10:00 am - 11:00 am, Speaker: Alex Jankovic) - "BCM Program Introduction and Overview"

BCM Program Governance and Policies

Business Impact Analysis and Risk Assessment (All Hazards)

Recovery Strategies Development

IT Disaster Recovery Planning, importance and requirements from the above outlined phases

Vendor Risk Management (cloud providers, etc.)

Incident and Crisis Management Responses

Training, Testing/Exercising and program Maintenance

BCM program challenges and outcomes

Q & A
(11:00 AM - 12:00 PM, Speaker: Mark Koehler) - "Information Security and Risk Management: A Modern Business Essential"
Latest Cyber Security related events and trends
Data/Privacy Breaches and ramifications (PIPEDA, GDPR, etc.)
Security Audits/Framework/Principles
Q & A
(12:00 PM - 1:30 PM) - Complimentary Lunch Served, Networking, Longer Form Q & A with our Speakers
Stay for lunch, networking and a longer from opportunity as ask our speakers questions on the day's topics and how they can apply to your organization.
---


Alex Jankovic, CMC, CBCP, AMBCI
President and Principal Consultant, Speaker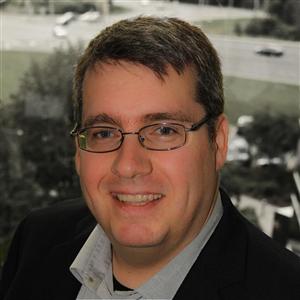 Mr. Jankovic is an IT Strategist and Business Continuity Management Consultant. He is an experienced Certified Management Consultant and Information Technology Professional, Certified Business Continuity Professional and IT Project Manager with broad expertise in: business and IT continuity strategy, IT strategy, IT transformation, IT infrastructure and operations management. During the course of his career, he has been responsible for providing technical leadership on several multi-million dollar IT implementation, transformation and project recoveries for both domestic and international clients, as well as development of business continuity plans and business continuity management programs.

Mark Koehler, B.Sc., B.Eng
Senior IT Security Architect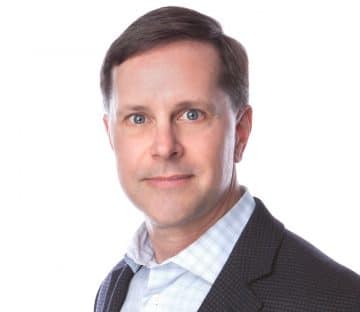 Mr. Koehler is a Senior IT Security Architect with over 20 years of experience in the industry. He has a broad and deep expertise in IT Security, Governance and Compliance. He is experienced with CSAE 3416 and ISO 27001 audits. Mr. Koehler has conducted extensive threat and vulnerability risk assessments of network technologies and applications in a variety of sectors in conjunction with control gap analysis and remediation. In addition, Mr. Koehler has wide-ranging experience in the creation of security control designs for corporate infrastructures employing ISO/IEC 27002/27013, COBIT, PCI-DSS, PIPEDA, HIPAA & SOX frameworks and standards. Mr. Koehler's experience spans across the financial, manufacturing, utilities and communications sectors.
---
For more information contact Angelo Pacione, ICT Sector Lead at 705-942-7927 ext. 3148 or apacione@ssmic.com.
---
Proudly Supported by: