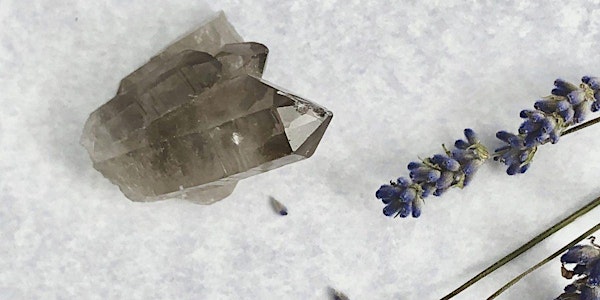 Introduction to Crystal Magic
Enjoy this unique experience and discover the magic of crystals!
Refund Policy
Contact the organizer to request a refund.
About this event
Join me in this workshop where I'll share all the basics in working with healing crystals. Some of what you'll learn in this workshop includes:
How to choose personalized crystals
Cleansing and setting intentions for crystals
Incorporating crystal magic into your life
Creating a crystal grid
And more!
I have 2 years of experience in teaching this workshop and it brings me such happiness every time I meet my new students! I hope to open your mind to the world of crystals with an inclusive and friendly workshop! This course is offered in English but I can answer any questions in French as well.
There are no materials required for this workshop but you are welcome to take notes. Once the workshop is completed you will receive a PDF version of our workshop lessons, including a quick crystal cheat sheet!
About Crystals
Crystals have been used for thousand of years as healing and divination tools. Ancient civilizations in Egypt, China, Greece and South America recognized the energetic qualities and used crystals in rituals of love, health, luck and spirituality. Today crystals are a relatively new phenomenon that have quickly grown in popularity over the last few years. We see crystals being used for a wide range of holistic practices including reiki, meditation, divination and more.
Who is this experience for?
Whether you are brand new to the world of crystals or are looking to expand your knowledge, this course is open to anyone with an interest in healing crystals! As someone who has been working with crystals since I was little I can tell you first hand how wonderful they can be! I hope this course will clear up common crystal misconceptions and make using them more accessible to the general public. I hope to help bring some happiness and luck into your life with these magic little stones!
My course is open to all ages.
This experience is offered as an online experience. After booking you will receive the Zoom link to join the experience. Enjoy!
NOTE: Your reservation will serve as a booking request that needs to be accepted by the host. A confirmation email will be sent once the request was approved. Feel free to reach out to Maryssa for any question.