Description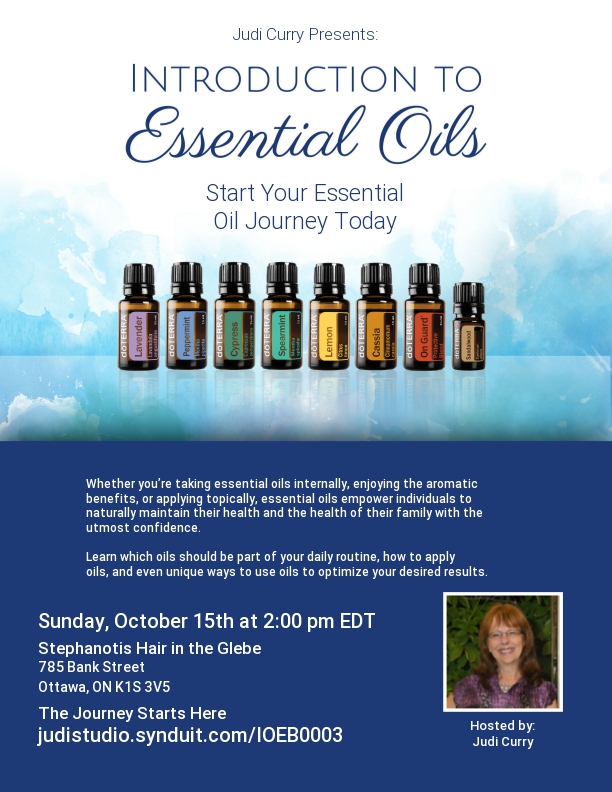 At this event, people will test a variety of oils, learn about the applications for each, and even take home some of their favorites.
Whether you're taking essential oils internally, enjoying the aromatic benefits, or applying topically, essential oils empower individuals to naturally maintain their health and the health of their family with the utmost confidence. During our time together, attendees will learn which oils should become part of their daily routine, how to apply oils, and even unique ways to use oils to optimize desired results.
All attendees will have an opportunity to try oils that are the most effective at this time of the year as well as some signature options that everyone always loves plus a handful of multi-purpose oils.
We look forward to seeing you on Sunday, October 15 @ 2pm.

Door Prizes
Samples