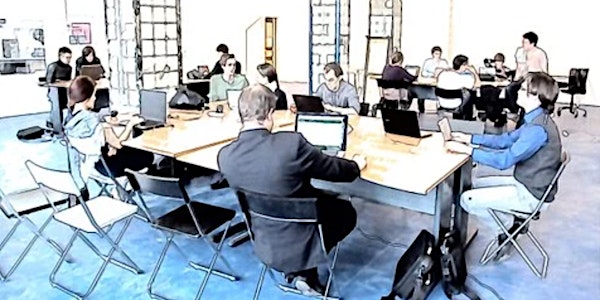 Introduction to Global Benchmarking Webinar (Americas-EST)
This transformational leadership opportunity will introduce the steps for undertaking benchmarking as a formal, strategic leadership tool.
By Organizational Excellence Specialists Inc
Date and time
Tue, Feb 7, 2023 9:00 AM - 10:00 AM PST
About this event
What Is Global Benchmarking?
What are Best Practices? Do they simply mean finding ways to operate better, faster, cheaper, or more innovative? Or, have these words lost meaning for you and your organization in our ever-changing world these days? If so, this introductory best practice benchmarking webinar is just what you need to renew and revitalize your commitment to performance excellence.
The purpose of this introductory International Best Practices Webinar is to introduce you to the formal, structured, and professional context of global benchmarking. This initial 1 hour webinar workshop will serve as THE foundation for creating a relentless strategic leadership discovery business process that will permanently transform your organization to achieve "quantum leap" levels of superior, exceptional, and sustainable business performance.
LEARNING OBJECTIVES
This introductory one-hour interactive learning session will provide participants with:
• A brief overview of what is benchmarking and why it is vitally important to do it today.
• A sampling of who is conducting global benchmarking across most sectors of our society and where the initial global success stories exist
• A brief assessment of how your well your organization can be prepared to conduct global benchmarking now in the 21st Century
• A beginning introduction on how to start conducting benchmarking on a formalized, structured professional basis
• A recommended list of available global sharing resources to help you/your organization initiate global benchmarking now
COURSE DURATION: 1 hour
BENEFITS/YOUR RETURN-ON-INVESTMENT (ROI) Major Value-Added Competitive Advantage: Begins the creation of a Global Community of Practice (CoP) culture that energizes your entire organization to achieve continuous "Quantum Leaps" in performance for the next 10 – 25 years.
About the organizer
Organizational Excellence Specialists offer learning events for professionals that want to learn more about and apply the best management practices common to high performing organizations. These practices contribute to achieving: good governance, trust in leadership, customer delight, employee engagement, continually improving work processes, strong supplier and partner relationships, better utilization of resources, balanced system of measurement and financial results
Our events include workshops and webinars that provide ongoing professional development or the opportunity to earn a designation. Events are offered in two major time zones - MST Canada and GST United Arab Emirates.