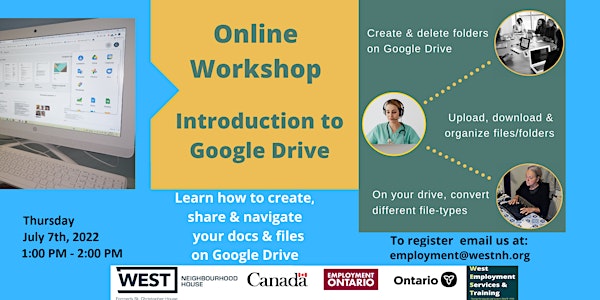 Introduction to Google Drive-online Workshop. Prepare for the digital world
Summary: Learn how to create, share and navigate your documents/files on Google Drive. With Internet connection, access your files from any
About this event
Most of the topics that will be covered:
• Create/delete folders
• Upload/Download files/folders
• Convert different file-types
• How to organize your files/folders
Are you prepared for an increasingly demanding digital world? Can you manage the tools that make modern teamwork possible?
Nowadays, it is not enough to know how to use a computer. Today, any office type workplace connects employees to a shared information system. This is the ladder to the future, and the first steps have already been built. You need to know these tools to integrate, to be efficient and proficient in an office environment, to be hired by any organization using information technology.
Register in our workshop online now, get prepared for the next level using computers and digital information